Jewish World Review July 18, 2003 / 18 Tamuz, 5763

Debra J. Saunders
The man who isn't there
http://www.NewsAndOpinion.com | SACRAMENTO -- A caravan of big-rigs drove by the state Capitol Tuesday morning, the drivers leaning on their very loud horns in protest of a proposed diesel-fuel rule. When when I interviewed Gov. Gray Davis later that day, he tells me he never heard them.
Apparently, Davis doesn't hear at lot of things. He doesn't hear the anger of voters clamoring to recall him from office. He doesn't hear the whispers in the Capitol that he is irrelevant in budget negotiations. He doesn't hear a little voice inside his head that should be yelling: "You've got to start kicking butt and taking prisoners, you lump."
As we sit at the gubernatorial conference-room table, I mention the recall, and ask the governor why he is in this position.
"In what position?" he asks.
(Facing a probable recall, Gov. Denial.)
"I think you see from today's newspaper, the public is in a sour mood about all of its elected officials," Davis answered, citing The Chronicle's Tuesday story on the Field Poll, which showed a mere 19 percent of voters approve of the Legislature's performance, even worse than the governor's 23 percent approval rating.
When I asked if there was any animus toward Davis in particular, he replied, "But it's clear it's across the board. If I were the only problem in California, their attitudes toward the Legislature would be different."
As the saying goes, misery loves company.
There's a lawsuit by Davis allies that could slow down the certification process and stall a recall election until March. So I ask: If the recall is so bad for California because it breeds uncertainty, isn't it in the state's best interest for a recall to occur sooner rather than later?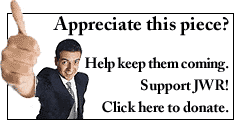 Again, Davis points elsewhere. Referring to the independent campaign behind the lawsuit, the governor answered, "You'll have to talk to the people who put together the lawsuit." Although he did add that it's "perfectly appropriate" for others to sue.
Does Davis think it's wise to run such a nasty campaign against recall financier Darrell Issa? (Consider Democratic prankster Bob Mulholland's efforts to find a 1972 Maserati -- to remind people that Issa once was charged with car theft, even though Issa never was convicted.)
Now Davis is engaged. He winks at me: "Beauty is in the eye of the beholder. "
Besides, he added, the examination of Issa's life is "fair game," considering that the recall will cost taxpayers "$35 million to $60 million." (The Secretary of State estimates $30 million to $35 million.)
Then when it comes to the state budget, the governor doesn't take responsibility. On Tuesday, Davis blamed the national recession for the $38 billion shortfall. But as former Republican Gov. Pete Wilson, later reached by telephone, noted, "People knew that the budget that was enacted last year was a sham, and the other shoe would fall this year." Since a governor can use his line-item veto power and can refuse to sign a bad budget, Davis is to blame.
When will there be a budget? Again, Davis is no take-charge guy.
"My proposal's been on the table since May 15. Everybody has had their day in court to present their budget so there should be no more excuses. I said this afternoon, 'You should drop everything else, put all business aside except the budget.' "
Then to show how hard he was working, Davis mentioned that Wednesday he would attend his 27th "Big Five" meeting. (The Big Five consists of the governor and Democratic and Republican leaders of both houses.)
Meeting is good: Give the man five points. But meeting is not producing results. As former Wilson aide Bill Whalen observed, "I just don't know how many legislators take him seriously. They just don't fear him."
No lie. Expecting legislators to pass a budget because he said so is equivalent to parents expecting their babies to diaper themselves.
"He ought to make his case to the public for what he's doing," Wilson noted, "just as I did when we wanted to cut the car tax."
Instead, Davis continues to govern at an arm's length. There should be a little voice in his head telling him to break eggs and make the omelet. But he's listening to the voice that says: Smear your opponent. It worked before.
Every weekday JewishWorldReview.com publishes what many in Washington and in the media consider "must reading." Sign up for the daily JWR update. It's free. Just click here.

Comment JWR contributor Debra J. Saunders's column by clicking here.

07/15/03: Shooting blanks
07/11/03: Judge not
07/09/03: It's not sporting
07/07/03: Question authority
07/02/03: A royal pain
06/27/03: The case of the Dodgy Dossier
06/25/03: Gumby vs. Mayor Mike
06/16/03: Feeling sorry for Hillary
06/13/03: Recall madness
06/11/03: WMD — relic of a quagmire
06/09/03: Experimenting with drugs
06/02/03: The O.J.-ification of Laci
05/30/03: Ashes to assets
05/27/03: The trivialization of compassion
05/23/03: Why not win?
05/18/03: Testy, testy
05/14/03: Do-nothing city
05/09/03: Holier than Bennett
05/07/03: Springtime for PETA
05/05/03: Victory lap interrupted
04/30/03: Freak show
04/25/03: American's jumbo mistake
04/23/03: Artifact hawks
04/21/03: Tilting at justice
04/16/03: Bay Area's silent majority
04/14/03: U.N. -- The Un-coalition
04/11/03: A disarming man
04/09/03: Noblesse oblige
04/07/03: Hand-out City
04/04/03: 4 legs good, 2 legs bad
04/02/03: The PR war
03/31/03: Anti-billingual crusader deserves muchas gracias
03/28/03: Drill Alaska --- for the children
03/26/03: Tantrum
03/27/03: Of might and "smart" men
03/20/03: Fickle finger of France
03/17/03: Joe Nation nation
03/14/03: No world order
03/12/03: Overblown whistle blowing
03/10/03: Nothing petty about it
03/05/03: Why war?
03/03/03: Hydrogen-powered sticker shock
02/28/03: Blairmania
02/26/03: Does size matter?
02/24/03: European ingrates
02/07/03: Toys before swine
02/05/03: Armed and dangerous
02/03/03: "Signs" for the times
01/31/03: State of approval
01/29/03: Pervs beware
01/27/03: Scouts among us
01/24/03: French kiss off
01/23/03: SUV backlash backlash
01/21/03: Goin' to the dogs
01/17/03: Class warfare
01/15/03: From the Left Coast … a vote on whether schools should be havens for learning or tools for leftist propaganda
01/10/03: Bush is cleaving too closely to the Clinton playbook
12/30/02: The Creator VS. Norton
12/26/02: Hazardous to your health
12/16/02: Bezerkley or Psycho?
12/13/02: Willie Horton's legacy
12/11/02: Only act of compassion by prez can save him
12/06/02: Food fight in tofu-land
12/04/02: Wireless not tireless
12/02/02: Nutritionally incorrect … and right!?
11/27/02: The New New Al Gore
11/25/02: Shaking the foundations
11/22/02: Biting the hand that teaches you
11/08/02: Bush leads
11/06/02: Too big to vote small this month
11/04/02: In a cop killer's name
10/25/02: Off target
10/23/02: Anti-American and not proud of it!?
10/16/02: And now, PC parades
10/11/02: Sitting on the docks by the Bay
10/07/02: For Dems, the mantra ain't "Let every vote count" any longer
09/27/02: Profile in fence-sitting
09/25/02: Achtung, anti-American
09/24/02: Why don't they fear us?
09/18/02: Nobel Peace Prize killer
09/13/02: What you don't see can hurt you
09/06/02: Unequal before the law
09/04/02: To the moon, Jerry
08/30/02: Gold medal in meddling
08/28/02: The summit isn't sustainable
08/23/02: Your tax dollars on drugs
08/19/02: San Francisco, the city of outrageousness, has done it again! Beware and be aware, America
08/16/02:Fraternite, liberte, envy
08/14/02: Academia's swindle
08/12/02: Humane or inane?
08/09/02: See Dick talk
08/07/02: Gore, the Messiah
08/02/02: The compassionate curriculum
07/31/02: No order in the court
07/30/02: West takes on east in the drug war
07/26/02: PC coffee 'brewhaha' Spineless in Seattle
07/24/02: No wonder the rest of the country has been known to sneer at California
07/22/02: Hail, little Caesar
07/19/02: Doctor of the Universe?
07/17/02: Johnny goes to prison
07/15/02: To win or not to win
07/12/02: A paradise for moderns
07/10/02: Hate crime, terror and murder
07/03/02: "Good things" in stir
06/24/02: True justice
06/21/02: How Davey saved California
06/19/02: Delusions of suppression
06/17/02: The Court's on trial
06/14/02: A real-life Mrs. Cleaver
06/12/02: California crude
05/31/02: FBI, investigate thyself
05/28/02: Your tax dollars on drugs
05/24/02: The Bible and the stripper
05/22/02: Who knew?
05/20/02: A modern modest proposal
05/19/02: Euros could don white hats
05/13/02: Home of the brave -- oops, scratch that
05/10/02: Colorblind U
05/08/02: License to spend
05/06/02: Conservatism can survive despite liberal bias
05/03/02:A speech like air kisses
05/02/02: Bush should end bad sentences
04/29/02: Get ready America, California is gettin' into the slave reparations business
04/26/02: Saudis' money for martyrs
04/24/02: Oooh la la, Le Pen
04/15/02: Drill Alaska -- for the children
04/11/02: A good marriage with an esteemed soul mate -- well, nothing beats it
04/09/02: Tied up and Taliban
04/05/02: No justice in reparations
04/01/02: Schools, yes; fat police, no
03/25/02: The government-induced doctor shortage
03/22/02: Conservative hypocrisy on school drug testing?
03/20/02: And now, about Russell Yates . . .
03/18/02: Bush isn't worried about alienating loyalist voters
03/13/02: No exit strategy
03/11/02: Simon hits the big time
03/06/02: He got away
03/01/02: Mary, Luke, Paul, John and Noah
02/25/02: These are good days for veep
02/21/02: Dirty bill for a dirty mess
02/19/02: Score one for Greta
02/15/02: Dose of justice needed here
02/08/02: Sunshine all around
02/04/02: Does citizenship matter?
02/01/02: End the coverup
01/30/02: Try this for "troubling"
01/25/02: Camp X-ray or Club Med?
01/23/02: Let's stop the deluge of porn e-mail
01/21/02: No 'Little Boy Lost'
01/16/02: Son of Supercar
01/12/02: Beware the European view of the death penalty
01/09/02: Other people's children
01/07/02: It doesn't fly
01/03/02: Going from the Atlantic City Boardwalk to Berkeley
12/31/01: In America, punishment should fit the crime
12/28/01: What I'd like to see in 2002
12/24/01: Don't heckle ink monopolists
12/21/01: Mumia finds safety in numbers
12/19/01 The self-help PBS shopping network
12/17/01 Caught on tape
12/14/01 Know when to hold 'em
12/10/01 Old friends
12/06/01 I read the news today, oh boy
12/03/01 It's not cricket
11/28/01 Admissions and omissions
11/26/01 Guns and abayas
11/21/01 Depraved minds think alike
11/19/01 Guilty, a la carte
11/14/01 Interpreting the entrails of Election 2000
11/12/01 Life and liberty
11/09/01 Safety is as safety does
11/07/01 More hot air on global warming
11/05/01 Bumped Pakistani's molehill
11/01/01 Freedom snuffed out
10/29/01 Give war a chance
10/26/01 Airline bill needs liftoff
10/22/01 The Riordan Principle
10/19/01 Before America gets tired of the war on terrorism
10/17/01 Patriot games
10/15/01 I was a 'McCainiac,' and I have seen the light
10/12/01 University of Censorship's fall semester
10/11/01 Poor little rich boy, Osama
10/07/01 Don't feed Israel to the beast
10/05/01: bin Laden is not our Frankenstein monster
10/04/01: Where no man has gone before
09/26/01: Who's bloodthirsty?
09/26/01: What's to understand?
09/20/01: Barbara Lee's line in the sand
09/14/01: You gotta love this country
09/13/01: ENTER TERROR
09/11/01: You can't clone ethics
09/06/01: NOW's goal: equal rights for women without equal responsibility
08/30/01: What's love got to do with it?
08/24/01: A clean, well-lighted place for junkies
08/20/01: Bush should stand up for justice
08/08/01: Don't give Peace (Dept). a chance
08/03/01: Lose a kid, pass a law
08/01/01: Welcome to France, killers
07/30/01: Why it's easy being green (in Europe)
07/26/01: If disabled means expendable
07/23/01: Condit should not resign
07/18/01: Feinstein should learn her limit
07/16/01: A drought of common sense
07/13/01: The catalog has no clothes
07/05/01: It's Bush against the planet
07/03/01: The man who would be guv
06/29/01: Wheeled, wired and free
06/27/01: O, fearful new world
06/25/01: End HMO horrors
06/21/01: Either they're dishonest or clueless
06/18/01: Freedom is a puff of smoke
06/15/01: In praise of going heavy: Yes, you can take it all
06/13/01: McVeigh: 'Unbowed' maybe, but dead for sure
06/11/01: Gumby strikes back
06/08/01: Los Angeles' last white mayor?
06/07/01: Kids will be kids, media will be media
06/04/01: Draw a line in the sand
05/30/01: Just don't call him a moderate
05/29/01: Operation: Beat up on civil rights
05/24/01: Of puppies, kittens and huge credit-card debts
05/22/01: Bush needs an energy tinkerbell
05/18/01: Divided we stand, united they fall
05/16/01: Big Bench backs might over right
05/15/01: Close SUV loophole
05/11/01: Kill the test, welcome failure
05/09/01: DA mayor's disappointing legacy
05/07/01: If it ain't broken ...
05/03/01: They shoot civilians, don't they?
04/30/01: Executions are not for prime time
04/12/01: White House and the green myth
04/10/01: The perjurer as celeb
04/04/01: Bush bashers don't know squat
04/02/01: Drugging our oldsters
03/30/01: Robert Lee Massie exercises his death wish
03/28/01: Cheney's nuclear reactor
03/26/01: Where California and Mexico meet
03/16/01: Boy's sentence was no accident
03/14/01: Soft money, hard reform
03/12/01: Banks, big credit lines and consumer bankruptcy
03/09/01: Free speech dies in Berkeley
03/02/01: When rats have rights
02/28/01: Move a frog, go to jail?
02/26/01: They knew they'd get away with it
02/20/01: How Dems define tax fairness
02/16/01: The jackpot casino Carmel tribe?
02/14/01: You can fight school success
02/12/01: Hannibal -- with guts this time
02/08/01: A family of jailbirds
02/05/01: Reality's most demeaning TV moments
02/01/01: Justice for the non-Rich
01/26/01: Hail to the chiefs of D.C. opinion
01/24/01: A day of mud and monuments
01/22/01: Diversity, division, de-lovely D.C.
01/19/01: Parties agree: Give back the money
01/17/01: Get tough with the oil companies, or forget pumping more Alaskan crude
01/15/01: Mineta better pray that no attending confirmation senator has ever driven to San Jose during rush hour
01/12/01: Europeans should look in the mirror
01/10/01: Dems' reasons for dissin' Dubya's picks
01/08/01: Jerry, curb your guru
01/03/01: A foe of Hitler and friend of Keating
12/28/00: Nice people think nice thoughts
12/26/00: The Clinton years: Epilogue
12/21/00: 'Tis the season to free nonviolent drug offenders 12/18/00: A golden opportunity is squandered
12/15/00: You can take the 24 years, good son
12/13/00: Court of law vs. court of public opinion
12/08/00: A salvo in the war on the war on drugs
12/06/00: Don't cry, Butterfly: Big trees make great decks
12/04/00: Florida: Don't do as Romans did
11/30/00: Special City's hotel parking ticket
11/27/00: No means yes, yes means more than yes
11/22/00: The bench, the ballot and fairness
11/20/00: Mendocino, how green is your ballot?

© 2000, Creators Syndicate