Jewish World Review

Moscow has more billionaires than any city in the world

http://www.jewishworldreview.com | (KRT) MOSCOW — The signs of immense wealth and wretched excess are everywhere now: The gaudy new villas, the thousand-dollar dinner tabs, the convoys of armor-plated limousines, the exclusive Euro-boutiques downtown and the heavily Botoxed women who shop at them.

"There's so much money in Moscow," said Alexander Zharinov, a manager at Trinity Motors, the car dealer of choice for Moscow's A-list. "It's like Saudi Arabia."

The Russian capital is home to 33 billionaires, more than any other city in the world, according to a new ranking by the Russian edition of Forbes magazine. More than Riyadh, Tokyo or London. More than poor old New York, which is home to just 31 billionaires.

Two-thirds of Russia's billionaires are involved in tapping the country's natural resources - oil, gas, timber, metals, minerals - but they tend to send and keep large parts of their fortunes outside Russia.

They're buying gated estates on Sardinia, Marbella and in the south of France. They keep townhouses in London and New York. They commission their mega-yachts to be built in Amsterdam.

They school their kids in Switzerland, and they vacation in Bali, Provence and along the Italian Riviera. They tend to defect to England and Israel, but like to launder their money in Cyprus, Latvia or the Isle of Man.

Russia boasts 36 billionaires overall, far short of the United States (227) and Germany (52), but not bad for a country where every adult remembers waiting in line for bread, shoes, vodka and toilet paper. Not bad for a country that was basically bankrupt in 1998.

The overall Russian economy is still minuscule compared with Western nations, and a third of all Russians live in a hardscrabble poverty more profound than during the Soviet era. The average salary is $145 a month.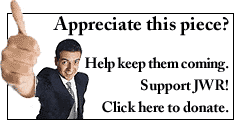 The richest Russian is 40-year-old Mikhail Khodorkovsky. Forbes puts his wealth at $15.2 billion, most of it from his large holdings in oil giant Yukos. He's the only Russian among the world's 20 wealthiest people.
Khodorkovsky's Yukos shares have been frozen by the government, however, which has charged him with tax evasion, fraud and forgery. He's been in prison without bail since October, and his trial could begin as early as next week. Many observers believe that Khodorkovsky, a tough critic of President Vladimir Putin, eventually will be stripped of most of his wealth.
Roman Abramovich is No. 2 on the rich list, at $12.5 billion. The 37-year-old oil magnate lives mostly in England; he has a home in West London and a country estate in Sussex. As Britain's wealthiest man, he's richer than the Queen, Prince Charles and all the Spice Girls combined.
Part of the Abramovich mythology is that he once sold plastic ducks out of his Moscow apartment. He now has a penchant for somewhat larger nautical toys: Super-yachts. His newest one, the Ecstasea, is being fitted out in Holland. The eventual price tag is expected to be $125 million.
Abramovich caused a stir last year when he bought the London soccer team Chelsea in a spending spree of more than $230 million. English purists fretted over a foreigner owning the team. Back home, many Russians were angry that Abramovich hadn't invested in a team in the motherland.
Perhaps to avoid a similar backlash, perhaps to curry favor with Kremlin auditors, No. 3 billionaire Viktor Vekselberg recently paid a reported $100 million for nine bejeweled Faberge eggs (and other Faberge pieces) that had been poached from Russia over the years.
The trove, which belonged to the Forbes family, was about to be auctioned off at Sotheby's when Vekselberg swept in, wrote a check and rescued what many Russians consider part of the national patrimony. The imperial Faberge eggs, including the fabled Coronation Egg, went on display in the Kremlin on May 19.
Vekselberg, 47, made his $5.9 billion fortune in oil and metals. A keen and early practitioner of the hostile takeover, he holds a major stake in the TNK oil conglomerate that's allied with BP.
There's only one female billionaire in Russia so far: Elena Baturina, 41, owner of the construction firm Inteko. She's also the wife of Yuri Luzhkov, the mayor of Moscow. With $1.1 billion, she's No. 35 on the Forbes list.
The display of material wealth in Moscow is nothing short of mind-boggling.
"Our customers have their black Mercedes to go to meetings and their yellow Hummers to go to parties," said Zharinov. "Now everybody wants the Cadillac CTS. You know, the `Matrix' car. We can't get enough of them."
In a discreet whisper, Zharinov suggested the base price is something around $70,000. That's without the armoring and bulletproofing, of course. And nobody finances, he said. Everybody brings cash.
They also bring bodyguards. The city's best shop for handcrafted wooden matryoshka dolls is now a Porsche dealership, and when a super-rich couple or well-connected politician is looking over the cars inside, their black-suited bodyguards often stand watch at the door, the short snouts of Uzis - the Israeli-made submachine guns - poking out from under their jackets.
For those wealthy Muscovites who choose not to send their children to European boarding schools, new private schools have sprung up all over the capital. To prevent kidnappings, the schools are heavily fortified and guarded.
Tuition can cost upwards of $20,000, and the teachers of fourth-grade arithmetic or eighth-grade science are likely to have their doctorates in mathematics or chemistry. The violin teacher might play at the Bolshoi or the Moscow Conservatory. And the coach of the chess club? A grandmaster, at least.
Every weekday JewishWorldReview.com publishes what many in Washington and in the media consider "must reading." Sign up for the daily JWR update. It's free. Just click here.
Comment by clicking here.

© 2004, Distributed by Knight Ridder/Tribune Information Services