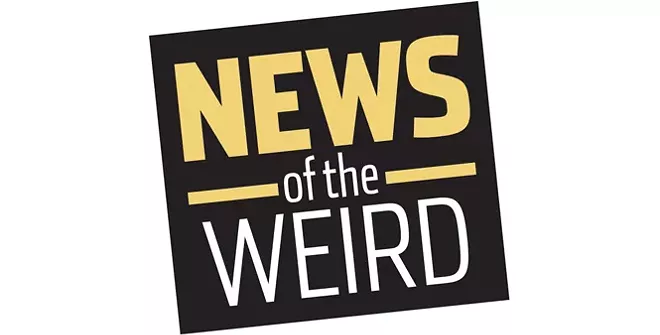 include_once "/home/jwreview/public_html/$theme/includes/sidebar.php"; ?>
• First rule of being a criminal? Keep up with car maintenance.
On Jan. 27, police in New Kensington, Pennsylvania, pulled over a Chevy Trax because its license plate light was burned out, TribLive reported.
The driver, Ise Lamont Woods, 31, had an outstanding warrant from Jan. 5 for criminal mischief and disorderly conduct, among other charges.
One of the passengers, Raphael Angel Geiger, 30, was wanted for a parole violation. And Don Lamont Carter, 26, allegedly tossed a bag with 29 grams of crack cocaine in it to a female passenger, asking her to "tuck it"; he was already wanted on a previous warrant.
When police searched the vehicle, the bag of cocaine fell out of the woman's sweatshirt; she also had a crack pipe hidden in her bra.
Geiger and Woods were taken into custody; Carter was released on his own recognizance.