<!- end inthis -->
Glenn Reynolds Archives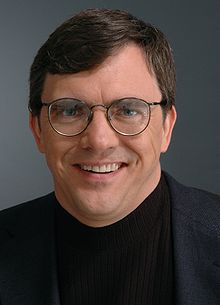 • 04/18/16 Do we even own things anymore?
• 04/11/16 Hillary acolytes can't seem to grasp that Beltway-insider status doesn't exempt from prosecution
• 04/04/16 Bill Clinton's inadvertent truth
• 03/14/16 Ever wish to be as rich as Rockefeller? You might not want to trade your 21st century life
• 01/20/16 Blow up the administrative state
• 12/3/15 Playing the 'Bill card' against Hillary
• 12/21/15 Dems' terror compassion gap
• 12/14/15 Libs have chosen The Donald as their 'Destructor'
• 11/13/15 After Yale, Mizzou, raise the voting age --- to 25
• 11/03/15 To reduce inequality, abolish Ivy League
• 10/12/15 Mars ain't the kind of place to raise your kids. Or is it?
• 09/28/15 Ignore Trump if you want. But don't deny the lessons of other parts of the world facing an immigration crisis
• 08/21/15 Fast moving bad news builds prosperity
• 08/14/15 Trump indicts America's ruling class
• 08/07/15 Politicos put past before progress
• 07/15/15 When party outsiders feel ignored, a champion appears to take their interests to heart --- or at least sounds as if he does
• 07/08/15 Are happier lawyers, cheaper legal fees on the horizon?