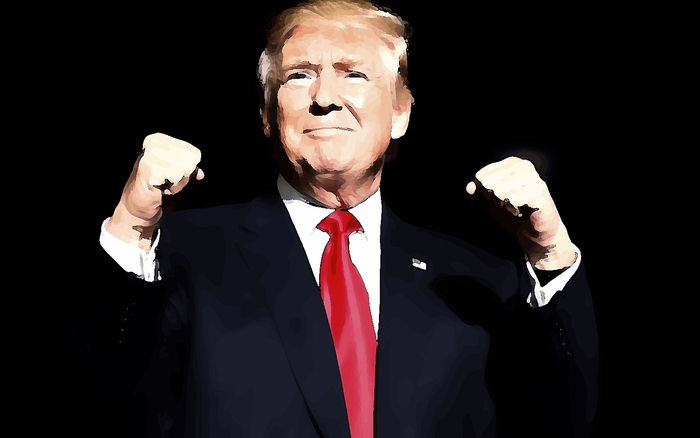 "The most incompetent and uninformed president in history has led the federal government into the worst emergency response to a pandemic that we have ever seen in this country," MSNBC host Lawrence O'Donnell ranted March 12. "More people are sick in America tonight, because Donald Trump is president.
More people are dead and dying
in America tonight because Donald Trump is president."
According to Sen. Bernie Sanders, I-Vt. (socialist), "the current administration is largely incompetent, and its incompetence and recklessness has [sic] threatened the lives of many people."
Time magazine snarled, "Faced with the most dangerous threat to American life since at least the Sept. 11, 2001, terrorist attacks, the 45th President made matters worse."
As of Thursday, March 26 at 5:37 p.m., Johns Hopkins University reported 82,404 COVID-19 cases in America as well as 1,178 deaths. These rapidly changing data are grim. But how do they compare with those overseas? How is a nation with 332 million people managing against, say, China, from whence COVID-19 crawled, population: 1.4 billion?
Social scientists would gauge these disparate figures as they would evaluate nations along other key metrics, such as GDP: on a per-capita basis. Using Johns Hopkins' priceless and highly televised COVID-19 website and the CIA World Factbook's population forecasts for July 2020, one easily can judge America's relative international performance against this invisible enemy.
Among the top 20 nations that Johns Hopkins ranked by total cases, America now is No. 13, with 248 cases per million inhabitants. The top three countries, by this criterion, are Switzerland, with 1,405 per million, Italy (1,291), and Spain (1,127).
Sign up for the daily JWR update. It's free. Just click here.
Concerning fatalities, among these top 20, America is now No. 12, with 3.5 deaths per million. This grim yardstick measured three leading countries: Italy, with 132 per million, Spain (83), and France (27). COVID-19 deaths skew older and male. These data, alas, do not address these variables.
These comparisons suggest that President Trump's leadership of America's COVID-19 response is not the immaculate CDC clean room that his fans envision. But it's neither the festering Petri dish nor the Death Row of which Trump's foes scream.
Weighing COVID-19 cases, these data identify modern, prosperous, non-MAGA Switzerland, Italy, and Spain, and liberal favorites Belgium (No. 7), Netherlands (9), and Sweden (12) as nations with less attractive results than America's (13). Conversely, the UK (No. 14), South Korea (15), Canada (17), and even China (18) enjoy better scores than America's.
Among fatalities, the UK — home of the National Health Service (No. 8), Sweden (9), and Portugal (10) have endured more deaths than the U.S. has (12). But Norway (No. 14), Australia (19), and Brazil (20) are less toxic.
President Trump's response resembles neither Dr. Jonas Salk nor The Grim Reaper. America has steered clear of the top 10 in terms of COVID-19 cases and deaths.
These data indicate that President Trump has worked tirelessly and creatively with a diligent team, all confronting an unseen and unexpected enemy. Their results have left Americans healthier than the citizens of numerous major nations.
Furthermore, the left's "Trump blew it" narrative would ring true if the rest of the planet were healthy, open for business, and shocked at how badly the ailing, dying Yanks botched it, while everybody else aced it.
Instead, country after country has called in sick, closed its doors, and commenced prayer. If Trump got anything wrong, so did most nations and leaders, including some whom the Left adores.
Has President Trump's response been perfect? Has anyone's?
While Democrats conducted Trump's Senate impeachment trial, he chaired a White House meeting of his Coronavirus Task Force and made his most important decision in this crisis: He barred aliens who had been in China within 14 days of attempted arrival. Trump did this on January 31, one day after the World Health Organization declared COVID-19 a global pandemic.
This courageous action surely kept America from becoming Italy with four time zones.
Sign up for the daily JWR update. It's free. Just click here.
(COMMENT, BELOW)

=