Jewish World Review March 17, 2004 / 24 Adar, 5764

Lloyd Grove
Remembering Hillary %*&$#! Clinton; PUT AWAY THAT KRYPTONITE!; more
http://www.jewishworldreview.com | NEW YORK — As New York's junior senator, Hillary Clinton has proved herself a paragon of poise — and one of the Democrats' brightest stars. She rivals President Bush in her ability to raise cash and is frequently touted as a future president herself.

But the charismatic Clinton was not always so polished.

New York attorney Joseph Califano — a longtime Democratic powerbroker who worked for Presidents Lyndon Johnson and Jimmy Carter between stints as a corporate lawyer — remembers quite a different Hillary.

In his soon to be published memoir, "Inside: A Public and Private Life," Califano recalls the first time he met the future first lady on July 24, 1970, during an era of protest and turmoil.

At a Senate hearing on the plight of migrant workers, Califano was representing Coca Cola Chairman Paul Austin — whose corporate division, Minute Maid, was under fire in Florida.

"As (we) entered the Caucus Room on that steamy Washington morning, it was so jammed with spectators that many were standing and sitting on the floor," Califano writes. "Anti-establishment fervor . . . was palpable in the hearing room.

"About halfway down the aisle, a young woman with dark hair and thick-rimmed glasses abruptly came in front of me and said, 'You sold out, you motherf — — , you sold out!' I kept walking, pretending to ignore her."

The potty-mouthed protester was none other than Hillary Rodham.

Califano didn't take her outburst personally. Nearly three years later, he offered her a job at the bluechip Washington law firm Williams, Connolly & Califano — but she opted instead to join future hubby Bill Clinton in Arkansas.

My request for comment from Clinton went unanswered Tuesday.

"We still haven't talked about the incident," Califano told me.

I have a feeling that's about to change.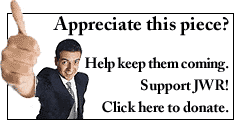 INDIA AND THE BRITISH MONARCHY

Glam model-hotelier India Hicks — who's in town promoting "Island Life," the coffee-table book she produced with photographer David Loftus and her husband David Flint Wood about their beloved Harbour Island — is enviably pedigreed for a life of style and taste.

The thirtysomething mother of three (who presided over Tuesday night's posh book parties at the Ralph Lauren store and Bungalow 8 wearing a revealing miniskirt exposing her washboard tummy and nut-brown navel) is the granddaughter of Lord Mountbatton, the Brits' last viceroy of India, the daughter of interior design deity David Hicks and the goddaughter of Prince Charles.

"Can you imagine England without the royal family? It would be a disaster," Hicks told me the morning after a high-class mob feted her book — everyone from Ralph Lauren to the Sykes siblings (Plum, Lucy and Tom) to Ghislaine Maxwell to Prince Dimitri and Prince Michael of Yugoslavia and Princess Alexandra of Greece.

As for the British royals, "They do work very hard. Prince Charles works incredibly hard, and takes his position very seriously," said Hicks, who was a bridesmaid 23 years ago in his fateful wedding to Diana Spencer.

"She was a mega mega-star — the greatest star in the world — and I guess that's hard to let go of," Hicks said, noting that the public appetite for all things Diana remains insatiable. "I just wish people would think a little bit about what all that does to her children. They don't want to have that in their face all the time — rammed down their throats."

THE BRIEFING

MAD ABOUT THE BOY!: Ivana Trump is throwing an elegant birthday dinner at her Palm Beach mansion Friday for her boyfriend of more than two years, Italian model and aspiring actor Rossano Rubicondi. "We are having a good time," Ivana told me Tuesday. "Marriage? You never say never, but I have three grown children and I've done it and been there. Not yet, but you'll be the first to know," she added. "Rossano and I have a lot of fun together. He's young, he's sporty, he's healthy — and I'd rather be a baby sitter than a nurse. Donald will not like that, but it's just too freaking bad." The ex-wife of Donald Trump is 55 years old, and her main squeeze just turned 32 on Sunday.

WHO COULD WRITE THIS STUFF?: Gotta love that Jessica Simpson. According to The Washington Post, the ditzy star of MTV's hit reality show "Newlyweds" found herself face to face with Cabinet official Gale Norton during a White House tour on Sunday. When Simpson was introduced to President Bush's secretary of the Interior, she eagerly told Norton: "You've done a nice job decorating the White House."

PUT AWAY THAT KRYPTONITE!: Television hunk Tom Welling, who plays Clark Kent in the WB series "Smallville," charmed Tuesday night's crowd at the Directors Guild of America in Los Angeles with his shy and winning ways. But when the formal presentation on the popular show ended, members of the audience yelled "Tom! Tom!" as they rushed the stage with their autograph books, and Welling was booed when he left instead of sticking around to sign them. One autograph hound e-mailed me that he was so incensed by Welling's departure that he complained to "Smallville" cast member Annette O'Toole, who plays Clark's mother, Martha. "You should teach your son some manners," he scolded. Turns out that Welling had to catch a plane to Vancouver, where "Smallville" is filmed.


Comment by clicking here.

03/12/04: OOPS!, did Jayson Blair do it again?; skewing Young; more
03/10/04: The laugh that dare not speaks its name; Mistaken identity? NAH!; Is this a great country or what?
03/05/04: Bush vs. Kerry: a Skull session; Kramer vs. The Times, scorch session; enthusiasm curbed; (Tina) Brown-nosing?
03/03/04: Oscars memorialize Hitler's fave filmmaker; baubles, bangles and Kelly Osbourne; moonwalking through cyberspace; more
02/27/04: Regan rebellion; Ed Limato strikes again!; tears for Tom; more
02/26/04: McCain predicts a nasty campaign; the misdirected missive; Janet Jackson, the interview; more
02/20/04: Introducing the Kerry sisters; cyberflap!; Snoop Dogg v. O'Reilly?; more
02/18/04: John Kerry's Friendster?; On the mend?; food for fraughtm; more
02/13/04: John & Carolyn, redux; Zell Miller shows the flag; kill Quentin?; more
02/11/04: HE FEELS BAD!; Dick Cheney, still not dead; more
02/06/04: Glittering Grammys; a laurel for Janet; Haryl's heart
02/04/04: Shriver quits NBC; "Marshmallow" Mike Tyson?; Super Bowl propriety?; MTV's next production?; more
01/30/04: The political forehead front; Alies meets Franken; the art of the hype; arrested career development?
01/28/04: Eyebrow-raising politics; call him indescribable; Woods vs. Williams; more
01/23/04: Eyebrow-raising mystery; who's punk'd anyway?; don't curb your enthusiasm; more
01/21/04: Ridiculous lives of the self-important stars; long arm of the law; all's fair in love and literature
01/16/04: Global warming at a glacial pace; targeting pop culture; Is 'the price of loyalty' too high?
01/14/04: Busting on the "cult buster"; Sarsgaard thinks globally; one angry woman; more
01/08/04: Sitcom star won't be excused from Blake murder trial; fierstein on fire; Drudge & Blumenthal, together again
01/07/04: Bono hits a brick wall; Britney, before the nuttiness; the Arianna primary; more
01/02/04: Where have you gone, Joe DiMaggio!?; "Bachelor" bruises; Returning to the scene of the crime?
12/31/03: Disaster for the defense; no-war Omar; the shoe must go on; more
12/19/03: Bob Shapiro's free commercial?; Are sophisticated and hip New Yawkers easily duped?; Positive Saddam fallout?; Ratty insult?
12/17/03: Magic Mystery Tour?; Russell Simmons battles ink by the barrel; Would it have killed her to say 'get well soon'?; no Gest room
12/12/03: Karenna defends her dad; now she tells us!; say it ain't so, Mo!; more
12/10/03: Man & wife, interruptus; pepperoni has feelings, too; more
12/05/03: The knives are out; Who's sorry now?; JWR in the news
12/04/03: The war of the gest-minnellis; something borrowed, something cashmere; fashion trendsetter, nailed!
12/03/03: Colombian grace under pressure; Lord of the Screwups; more
12/02/03: Curb your anti-Semitism?; fame fatigue?; bowing to pressure?; more
12/01/03: Dennis the Menace strikes again; first literary feud of the holiday season; Norma Jean & Hef in heaven?; the fog of McNamara; more
11/26/03: Catherine Crier raps Jacko's TV defender, refuses on-air hint of racism; At 50, Tina's in full cry; STAY OUT OF HER WAY!; more
11/25/03: The mogul strikes back?; go ahead, make Harvey's day; more
11/24/03: Georgette's pilfered baubles; prosecutor of pop?; absent but not missed?; Norman Mailer's prescription for education reform; more
11/20/03: Is a movie career in store for Maria Bartiromo?; People for the Unethical Treatment of Humans?; more
11/19/03: Scientologists on Razor's edge?; picking a winner?; source on a hot tin roof?; more
11/18/03: Clay Aiken neuters PETA?; THEM'S FIGHTIN' WORDS!; a mural for Joe
11/17/03: When networks attack!; leaky Fawcett; forget the Paris Hilton video!; more
11/13/03: Publicity hounds; Prophetic priest; Dumb and Dumber
11/12/03: Not so Rosie; do you believe in miracles?; catalogue of sins; My Heart Belongs to Koppel
11/10/03: Gen. clark on the Subway diet; life of the party; MTV's Dumb and Dumber?; the hug issue; but does the $6,000 shower curtain convey?; red faces at Buckingham palace?
11/06/03: Let them eat pita?; verbal jousting; pretenders to the throne?
11/05/03: Will Harvey Weinstein and Gregg Easterbrook now be pals?; crazed Quentin; more
11/04/03: Herding off the hipsters; more
11/03/03: Dean's tell-all on himself?; Lisaraye vs. Mya?; the odd couple; no need to panic; just don't call him "Scooter"!; Rosie scenarios
10/30/03: Autumn of the editor?; Cynthia Nixon's split may be costly; 'Burning' questions
10/29/03: Ah-nold, unauthorized!; a dilemma for Melissa Gilbert? not even Frank Gifford can help him now!; nobody wanted Elizabeth Hurley
10/28/03: It's Cher calling!; Brown Alert
10/27/03: Paparazzi uncensored!; where's Aaron Brown?; postcards from the middle; invasion of the party snatchers?; House flooded when not afire?; suspenders of disbelief?
10/23/03: Ace up Howard Dean's sleeve; Woody's ordeal; Paul Simon's kid makes good; the non-beginning of a beautiful friendship?
10/22/03: Showing the flag; Joe Frazier, smokin'!; see Carville bruised-up — sort of
10/21/03: Morris & Jaci's charm offensive; Hell hath no fury; Wintertime for Hitler
10/20/03: Isn't it rich?; men (and the occasional woman) behaving badly; peacenik John Lennon supporting the U.S. military?; courageous Connie
10/16/03: George Clooney and intolerable Drudgery; Cameron goes native; and you thought the war in Iraq was nasty?; now it can be revealed; star wars?
10/15/03: Kerik into the breach?; holiday pander?; "the Dink" corrects the record; more
10/14/03: Madge gets mad, lips are sealed; the candidates who listen; he who hesitates is Beatty
10/13/03: Clothes, but no cigar; New Yorkers put a Sox in it; mad at Matalin?; more
10/09/03: Gray Davis goes to the movies; Ali Wentworth, working blue; Law & Order?; pot of gold at the end of the rainbow room?
10/08/03: Art-time for Hitler; the actress who hates movies; lying "Liam"
10/07/03: Pond scum of the rich and famous
07/24/03: Ali and George, living it up; Mel Gibson's Washington power play
07/21/03: White House smear?
07/17/03: Yet another intern scandal; it's her party and she can pay if she wants to
07/14/03: On the auction block: JFK'S boxer shorts; love bytes the maestro
07/10/03: A hairy situation at Homeland Security; Van Susteren v. Orth
06/30/03: Rep. Patrick Kennedy: I've never worked a (bleeping) day in my life; Drudge's dressing down; Ken Lay's Kerry connection
06/26/03: Rapping the beat
06/23/03: Another Watergate scandal?; AL GORE TV!
06/19/03: Tony Snow, rocker?; that won't be crow on Mr. Carlson's plate
06/16/03: Missing dog, ransom demand, Hollywood ending
06/12/03: Giving both parties the needle
06/09/03: WHAT DID SHE KNOW, AND WHEN DID SHE KNOW IT?
06/05/03: Incoming from Barbara Bush?
06/02/03: Bob Dole's plan for fighting unemployment
05/29/03: Newt's new novel
05/27/03: Hitchens & Blumenthal, together again; He still believes in a man called Hope
05/09/03: Close, but no cigar; Romeo & Juliet with a happy ending?; Geraldo to help Heebs?
05/05/03: So Bill Gates and Tom Brokaw walk into a coffee bar . . .; hotel hell; more

© 2003, Creators Syndicate