Jewish World Review Feb. 18, 2004 / 26 Shevat, 5764

Lloyd Grove
John Kerry's Friendster?; On the mend?; food for fraughtm; more
http://www.jewishworldreview.com | NEW YORK — Before her 15 minutes of fame are up, we have maybe 30 seconds to share the fascinating Friendster profile of someone identified as Alexandra Polier.

That's the 27-year-old Columbia University journalism grad who has denied as "completely false" the Internet and British tabloid rumors of a "relationship" with Democratic presidential front-runner John Kerry.

The Friendster profile reads: "About Me: just another hot piece of a — with a philosophy degree and a love for old movies. I'm afraid of death, hospitals and insects. I can't spell. I like old people. I want to travel the world reporting on injustices while taking the time to enjoy an umbrella drink when appropriate."

There's no way of knowing for sure if these colorful and provocative musings were really posted by Polier, but after checking with folks who know her, I believe they were.

A person listed by the "online social networking community" as a Friendster "friend" said Tuesday that yes, it's the same Alexandra Polier.

The cyberspace Polier — who is identified as a "member since May 2003," and most recently logged in last Friday, as the non-scandal was reaching critical mass — didn't respond to this column's e-mail asking for verification.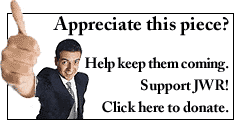 Some profile highlights: "Occupation: journalist/socialite . . . Status: Open Marriage . . . Hometown: Malvern, Pa . . . Interests: doting on yaron, reading bad novels, wedding planning, drinking too much . . . Who I Want to Meet: A spastic, compulsive, insatiable, well-dressed Israeli, with big blue eyes, a philosophy degree, and a cute infant nephew."

"Yaron" is apparently a reference to Yaron Schwartzman, the non-cyberspace Polier's fiance, an Israeli raised in Kenya.

FOOD FOR FRAUGHTM

Are Hillary Clinton and Madeleine Albright spoiling for a food fight?

Both New York's junior senator and the former secretary of state submitted recipes to the just-published "Clinton Presidential Center Cookbook," a fundraising vehicle for the William J. Clinton Presidential Foundation.

Albright's — for Czech Sauerkraut Zeli (containing bacon, onion and potato) — is accompanied by her sweet-and-sour commentary.

"This is one of my favorite dishes," Albright writes. "I was thrilled to have the opportunity to share it with First Lady Hillary Rodham Clinton when we visited the Czech Republic together in July of 1996."

During a stroll through Prague, "we stopped at a great authentic restaurant," Albright continues. "When the waiters brought out the small side portion of Zeli, I insisted on more so she could get a real sense of the dish. The chef then went wild, and huge amounts of the stuff were piled in front of us.

"It was evident after the second bite that this was not going to be a favorite of Hillary's. After that, I am convinced she lost confidence in my judgment of food."

Sen. Clinton — who supplies that same old recipe for those famous chocolate chip cookies — declined my invitation to debate Albright on the Zeli issue.

But her spokesman Philippe Reines offered his own recipe: "Take over a decade of friendship, add dozens of shared challenges, stir in a dash of political firsts and what you have, even with a touch of Sauerkraut Zeli for flavoring, is a bond beyond culinary differences.

"That's my opinion, at least — but then again, I'm made up of two parts flackdom: one part tongue, one part cheek."

At least Reines' boss can thank her lucky stars that — according to the latest census — there are only about 31,000 ethnic Czechs living in New York state.

THE BRIEFING

ON THE MEND?: Never mind recent stories that Michael Jackson's 14-year-old accuser is at death's door. Us Weekly reports that the boy, a cancer survivor, isn't on his deathbed awaiting a kidney donor. Instead, he's enrolled in military school. "He is in great shape," says a source who watched the teenager undergo training exercises in early February. "He's put through his paces several afternoons a week." The man reportedly getting him into marching shape is his mother's boyfriend, a major at the West Coast academy — which Us isn't naming for reasons of privacy.

WORRY LINES, BE GONE!: It's premature to celebrate just yet, but defendant Martha Stewart is certainly entitled to a "Super Collagen" treatment after last week's favorable rulings in her securities fraud and obstruction of justice trial. On Sunday, the domestic diva was spotted on the East Side plunking down $145 at the deluxe Mario Badescu spa for a facial featuring the special treatment that "gives the skin a radiant, healthy glow," according to spa literature. "Great before a special event." An acquittal perhaps? If that happens, this column suggests that Stewart comp a spa day to Federal Judge Miriam Cedarbaum — who on Friday denied prosecutors the right to call certain expert witnesses and introduce certain phone records.


Comment by clicking here.

02/13/04: John & Carolyn, redux; Zell Miller shows the flag; kill Quentin?; more
02/11/04: HE FEELS BAD!; Dick Cheney, still not dead; more
02/06/04: Glittering Grammys; a laurel for Janet; Haryl's heart
02/04/04: Shriver quits NBC; "Marshmallow" Mike Tyson?; Super Bowl propriety?; MTV's next production?; more
01/30/04: The political forehead front; Alies meets Franken; the art of the hype; arrested career development?
01/28/04: Eyebrow-raising politics; call him indescribable; Woods vs. Williams; more
01/23/04: Eyebrow-raising mystery; who's punk'd anyway?; don't curb your enthusiasm; more
01/21/04: Ridiculous lives of the self-important stars; long arm of the law; all's fair in love and literature
01/16/04: Global warming at a glacial pace; targeting pop culture; Is 'the price of loyalty' too high?
01/14/04: Busting on the "cult buster"; Sarsgaard thinks globally; one angry woman; more
01/08/04: Sitcom star won't be excused from Blake murder trial; fierstein on fire; Drudge & Blumenthal, together again
01/07/04: Bono hits a brick wall; Britney, before the nuttiness; the Arianna primary; more
01/02/04: Where have you gone, Joe DiMaggio!?; "Bachelor" bruises; Returning to the scene of the crime?
12/31/03: Disaster for the defense; no-war Omar; the shoe must go on; more
12/19/03: Bob Shapiro's free commercial?; Are sophisticated and hip New Yawkers easily duped?; Positive Saddam fallout?; Ratty insult?
12/17/03: Magic Mystery Tour?; Russell Simmons battles ink by the barrel; Would it have killed her to say 'get well soon'?; no Gest room
12/12/03: Karenna defends her dad; now she tells us!; say it ain't so, Mo!; more
12/10/03: Man & wife, interruptus; pepperoni has feelings, too; more
12/05/03: The knives are out; Who's sorry now?; JWR in the news
12/04/03: The war of the gest-minnellis; something borrowed, something cashmere; fashion trendsetter, nailed!
12/03/03: Colombian grace under pressure; Lord of the Screwups; more
12/02/03: Curb your anti-Semitism?; fame fatigue?; bowing to pressure?; more
12/01/03: Dennis the Menace strikes again; first literary feud of the holiday season; Norma Jean & Hef in heaven?; the fog of McNamara; more
11/26/03: Catherine Crier raps Jacko's TV defender, refuses on-air hint of racism; At 50, Tina's in full cry; STAY OUT OF HER WAY!; more
11/25/03: The mogul strikes back?; go ahead, make Harvey's day; more
11/24/03: Georgette's pilfered baubles; prosecutor of pop?; absent but not missed?; Norman Mailer's prescription for education reform; more
11/20/03: Is a movie career in store for Maria Bartiromo?; People for the Unethical Treatment of Humans?; more
11/19/03: Scientologists on Razor's edge?; picking a winner?; source on a hot tin roof?; more
11/18/03: Clay Aiken neuters PETA?; THEM'S FIGHTIN' WORDS!; a mural for Joe
11/17/03: When networks attack!; leaky Fawcett; forget the Paris Hilton video!; more
11/13/03: Publicity hounds; Prophetic priest; Dumb and Dumber
11/12/03: Not so Rosie; do you believe in miracles?; catalogue of sins; My Heart Belongs to Koppel
11/10/03: Gen. clark on the Subway diet; life of the party; MTV's Dumb and Dumber?; the hug issue; but does the $6,000 shower curtain convey?; red faces at Buckingham palace?
11/06/03: Let them eat pita?; verbal jousting; pretenders to the throne?
11/05/03: Will Harvey Weinstein and Gregg Easterbrook now be pals?; crazed Quentin; more
11/04/03: Herding off the hipsters; more
11/03/03: Dean's tell-all on himself?; Lisaraye vs. Mya?; the odd couple; no need to panic; just don't call him "Scooter"!; Rosie scenarios
10/30/03: Autumn of the editor?; Cynthia Nixon's split may be costly; 'Burning' questions
10/29/03: Ah-nold, unauthorized!; a dilemma for Melissa Gilbert? not even Frank Gifford can help him now!; nobody wanted Elizabeth Hurley
10/28/03: It's Cher calling!; Brown Alert
10/27/03: Paparazzi uncensored!; where's Aaron Brown?; postcards from the middle; invasion of the party snatchers?; House flooded when not afire?; suspenders of disbelief?
10/23/03: Ace up Howard Dean's sleeve; Woody's ordeal; Paul Simon's kid makes good; the non-beginning of a beautiful friendship?
10/22/03: Showing the flag; Joe Frazier, smokin'!; see Carville bruised-up — sort of
10/21/03: Morris & Jaci's charm offensive; Hell hath no fury; Wintertime for Hitler
10/20/03: Isn't it rich?; men (and the occasional woman) behaving badly; peacenik John Lennon supporting the U.S. military?; courageous Connie
10/16/03: George Clooney and intolerable Drudgery; Cameron goes native; and you thought the war in Iraq was nasty?; now it can be revealed; star wars?
10/15/03: Kerik into the breach?; holiday pander?; "the Dink" corrects the record; more
10/14/03: Madge gets mad, lips are sealed; the candidates who listen; he who hesitates is Beatty
10/13/03: Clothes, but no cigar; New Yorkers put a Sox in it; mad at Matalin?; more
10/09/03: Gray Davis goes to the movies; Ali Wentworth, working blue; Law & Order?; pot of gold at the end of the rainbow room?
10/08/03: Art-time for Hitler; the actress who hates movies; lying "Liam"
10/07/03: Pond scum of the rich and famous
07/24/03: Ali and George, living it up; Mel Gibson's Washington power play
07/21/03: White House smear?
07/17/03: Yet another intern scandal; it's her party and she can pay if she wants to
07/14/03: On the auction block: JFK'S boxer shorts; love bytes the maestro
07/10/03: A hairy situation at Homeland Security; Van Susteren v. Orth
06/30/03: Rep. Patrick Kennedy: I've never worked a (bleeping) day in my life; Drudge's dressing down; Ken Lay's Kerry connection
06/26/03: Rapping the beat
06/23/03: Another Watergate scandal?; AL GORE TV!
06/19/03: Tony Snow, rocker?; that won't be crow on Mr. Carlson's plate
06/16/03: Missing dog, ransom demand, Hollywood ending
06/12/03: Giving both parties the needle
06/09/03: WHAT DID SHE KNOW, AND WHEN DID SHE KNOW IT?
06/05/03: Incoming from Barbara Bush?
06/02/03: Bob Dole's plan for fighting unemployment
05/29/03: Newt's new novel
05/27/03: Hitchens & Blumenthal, together again; He still believes in a man called Hope
05/09/03: Close, but no cigar; Romeo & Juliet with a happy ending?; Geraldo to help Heebs?
05/05/03: So Bill Gates and Tom Brokaw walk into a coffee bar . . .; hotel hell; more

© 2003, Creators Syndicate