Jewish World Review Feb. 6, 2004 / 14 Shevat, 5764

Lloyd Grove
Glittering Grammys; a laurel for Janet; Haryl's heart
http://www.jewishworldreview.com | NEW YORK — This Sunday's Grammy Awards will be about a lot more than music. No, not surprise exposures of naked flesh — quite the opposite.

Look for the baubles, bangles and beads adorning the famous female skin. Christina Aguilera and Celine Dion were spotted this week at a fine jewelry boutique in Los Angeles loading up on sparklies to show off on television.

There are also persistent rumors that brand-name celebs are often paid to wear all that brand-name jewelry, but officially, everyone denies that money changes hands.

Nicole Kidman, Elizabeth Hurley and Scarlett Johansson are among the stars that our sources claim may have landed such payments — Kidman from Bulgari, Hurley from Chopard and Johansson from De Beers.

So was Hurley really paid $200,000, as sources claimed, to wear Chopard jewelry?

"She wears Chopard because we have a good relationship with her," said the Chopard spokesperson. Hurley's rep elaborated: "Elizabeth wears Chopard jewelry because she likes it — not because she's paid."

And what about Johansson getting a rumored $50,000 from De Beers for wearing their Wildflower Cluster earrings and a bracelet for the Golden Globes — as well as a complimentary necklace at the Palm Springs International Film Festival?

"She should be so lucky. Absolutely not!" said De Beers flack Joan Parker. Johansson's rep did not return calls.

And Bulgari reps slap down rumors that Kidman was compensated to wear their products — especially the multi-stone necklace collar and wrist cuffs that stole the show at last May's Cannes Film Festival.

"She's never been paid to wear any clothing, any jewelry, any anything," said Kidman's PR rep, Leslee Dart.

"It definitely happens, but everyone will deny it," a fashion industry insider told us Wednesday. "It's not the Harry Winstons, the Fred Leightons or the Neil Lanes. But some of the other brands — they have the huge diamonds, but they don't have the style."

"The Girls," as they are known, are used to super-VIP treatment. "We can create things, and we will amend the jewelry for the celebrity," said Harry Winston's Carol Brodie. "We'll change an earring overnight if they need it. . . . Harry Winston has never paid a celebrity to wear our jewelry, but when someone purchases, that's a different story."

De Beers' Parker likewise acknowledged: "We do give discounts to celebrities. I really don't think I want to disclose how much, though."

Neil Lane outfitted Charlize Theron, Debra Messing and Diane Lane (no relation) at the Golden Globes, and he's expecting to be equally well-represented at the Grammys.

But he said he doesn't pay. "There are many financial deals in Hollywood," Lane says, "but that is not something that I partake in. It's not about me, it's about the girl, and when you pay someone it's not about the girl anymore, it's about the jeweler."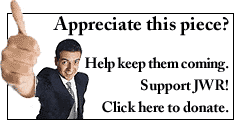 DARYL'S HEART

Movie siren Daryl Hannah is certainly taking her latest role seriously — that of celebrity spokesperson for the American Heart Association's "Go Red for Women" campaign.

"I was up at 5 o'clock this morning, and I've been doing interviews all day — that's why I sound a little brain-dead," Hannah told me Thursday as she launched her effort to raise awareness of heart disease among women. "The statistics are really frightening. In this country, half a million women die of heart attacks every year, and 80 percent of them are preventable."

Hannah, who reprises her star turn as homicidal blond Elle Driver in Quentin Tarantino's upcoming "Kill Bill: Vol. 2," said John Sayles' "Silver City" — in which she plays the black sheep in a politically powerful family — will be out in the spring.

But now that Valentine's Day is looming, what about her own heart? How's her love life? Is she available?

"Are you asking me out?" Hannah parried with a giggle.

Just asking her to discuss her romantic status.

"Um, I prefer not to."

Meanwhile, Hannah revealed she's a tad underwhelmed by the candidates running for president. "I'm definitely interested, but I'm always sort of disappointed by my options."

What about presidential candidates — or, for that matter, actresses — availing themselves of Botox or other cosmetic enhancements?

"That is a choice that people can make for themselves, but personally I wouldn't have plastic surgery because I keloid, and I would be afraid," the 43-year-old actress answered. "And I kind of think putting something inside your system like a horse tranquilizer or something can't be good. I think the best way to stay young-looking is to be healthy and happy."

THE BRIEFING

A LAUREL FOR JANET: CBS and MTV have wasted no time disclaiming responsibility for Janet Jackson's breast-baring stunt and roundly condemning the breast's owner. But at least one member of the Viacom corporate family is standing by the embattled pop star. On Thursday, BET issued a press release touting Jackson's participation in its 10-part Black History Month series, "Pass It On." The release quotes BET President Debra Lee: "Janet is a believer in the individual and collective greatness of African-American men and women." BET spokesman Michael Lewellen explained: "Obviously there is some positive news amidst the storm that continues to rage. But the timing is purely coincidental. This is the first week of Black History Month, after all."

NO SHORTAGE OF THOSE IN HOLLYWOOD: For a plot device involving the Drudge Report, NBC's "The West Wing" has been attempting for weeks to contact cybergossip Matt Drudge in order to obtain his permission to show an image of his Web site on television. "We've been e-mailing and calling for the past month and half, and we never got a response," show staffer Laura Ducat told me Wednesday, the same day Drudge finally gave his answer. "I will not be a prop in Aaron Sorkin's fantasy White House," he told me. "I'm too busy covering the real one." To which Ducat riposted: "Sounds to me like he's a prima donna."


Comment by clicking here.

02/04/04: Shriver quits NBC; "Marshmallow" Mike Tyson?; Super Bowl propriety?; MTV's next production?; more
01/30/04: The political forehead front; Alies meets Franken; the art of the hype; arrested career development?
01/28/04: Eyebrow-raising politics; call him indescribable; Woods vs. Williams; more
01/23/04: Eyebrow-raising mystery; who's punk'd anyway?; don't curb your enthusiasm; more
01/21/04: Ridiculous lives of the self-important stars; long arm of the law; all's fair in love and literature
01/16/04: Global warming at a glacial pace; targeting pop culture; Is 'the price of loyalty' too high?
01/14/04: Busting on the "cult buster"; Sarsgaard thinks globally; one angry woman; more
01/08/04: Sitcom star won't be excused from Blake murder trial; fierstein on fire; Drudge & Blumenthal, together again
01/07/04: Bono hits a brick wall; Britney, before the nuttiness; the Arianna primary; more
01/02/04: Where have you gone, Joe DiMaggio!?; "Bachelor" bruises; Returning to the scene of the crime?
12/31/03: Disaster for the defense; no-war Omar; the shoe must go on; more
12/19/03: Bob Shapiro's free commercial?; Are sophisticated and hip New Yawkers easily duped?; Positive Saddam fallout?; Ratty insult?
12/17/03: Magic Mystery Tour?; Russell Simmons battles ink by the barrel; Would it have killed her to say 'get well soon'?; no Gest room
12/12/03: Karenna defends her dad; now she tells us!; say it ain't so, Mo!; more
12/10/03: Man & wife, interruptus; pepperoni has feelings, too; more
12/05/03: The knives are out; Who's sorry now?; JWR in the news
12/04/03: The war of the gest-minnellis; something borrowed, something cashmere; fashion trendsetter, nailed!
12/03/03: Colombian grace under pressure; Lord of the Screwups; more
12/02/03: Curb your anti-Semitism?; fame fatigue?; bowing to pressure?; more
12/01/03: Dennis the Menace strikes again; first literary feud of the holiday season; Norma Jean & Hef in heaven?; the fog of McNamara; more
11/26/03: Catherine Crier raps Jacko's TV defender, refuses on-air hint of racism; At 50, Tina's in full cry; STAY OUT OF HER WAY!; more
11/25/03: The mogul strikes back?; go ahead, make Harvey's day; more
11/24/03: Georgette's pilfered baubles; prosecutor of pop?; absent but not missed?; Norman Mailer's prescription for education reform; more
11/20/03: Is a movie career in store for Maria Bartiromo?; People for the Unethical Treatment of Humans?; more
11/19/03: Scientologists on Razor's edge?; picking a winner?; source on a hot tin roof?; more
11/18/03: Clay Aiken neuters PETA?; THEM'S FIGHTIN' WORDS!; a mural for Joe
11/17/03: When networks attack!; leaky Fawcett; forget the Paris Hilton video!; more
11/13/03: Publicity hounds; Prophetic priest; Dumb and Dumber
11/12/03: Not so Rosie; do you believe in miracles?; catalogue of sins; My Heart Belongs to Koppel
11/10/03: Gen. clark on the Subway diet; life of the party; MTV's Dumb and Dumber?; the hug issue; but does the $6,000 shower curtain convey?; red faces at Buckingham palace?
11/06/03: Let them eat pita?; verbal jousting; pretenders to the throne?
11/05/03: Will Harvey Weinstein and Gregg Easterbrook now be pals?; crazed Quentin; more
11/04/03: Herding off the hipsters; more
11/03/03: Dean's tell-all on himself?; Lisaraye vs. Mya?; the odd couple; no need to panic; just don't call him "Scooter"!; Rosie scenarios
10/30/03: Autumn of the editor?; Cynthia Nixon's split may be costly; 'Burning' questions
10/29/03: Ah-nold, unauthorized!; a dilemma for Melissa Gilbert? not even Frank Gifford can help him now!; nobody wanted Elizabeth Hurley
10/28/03: It's Cher calling!; Brown Alert
10/27/03: Paparazzi uncensored!; where's Aaron Brown?; postcards from the middle; invasion of the party snatchers?; House flooded when not afire?; suspenders of disbelief?
10/23/03: Ace up Howard Dean's sleeve; Woody's ordeal; Paul Simon's kid makes good; the non-beginning of a beautiful friendship?
10/22/03: Showing the flag; Joe Frazier, smokin'!; see Carville bruised-up — sort of
10/21/03: Morris & Jaci's charm offensive; Hell hath no fury; Wintertime for Hitler
10/20/03: Isn't it rich?; men (and the occasional woman) behaving badly; peacenik John Lennon supporting the U.S. military?; courageous Connie
10/16/03: George Clooney and intolerable Drudgery; Cameron goes native; and you thought the war in Iraq was nasty?; now it can be revealed; star wars?
10/15/03: Kerik into the breach?; holiday pander?; "the Dink" corrects the record; more
10/14/03: Madge gets mad, lips are sealed; the candidates who listen; he who hesitates is Beatty
10/13/03: Clothes, but no cigar; New Yorkers put a Sox in it; mad at Matalin?; more
10/09/03: Gray Davis goes to the movies; Ali Wentworth, working blue; Law & Order?; pot of gold at the end of the rainbow room?
10/08/03: Art-time for Hitler; the actress who hates movies; lying "Liam"
10/07/03: Pond scum of the rich and famous
07/24/03: Ali and George, living it up; Mel Gibson's Washington power play
07/21/03: White House smear?
07/17/03: Yet another intern scandal; it's her party and she can pay if she wants to
07/14/03: On the auction block: JFK'S boxer shorts; love bytes the maestro
07/10/03: A hairy situation at Homeland Security; Van Susteren v. Orth
06/30/03: Rep. Patrick Kennedy: I've never worked a (bleeping) day in my life; Drudge's dressing down; Ken Lay's Kerry connection
06/26/03: Rapping the beat
06/23/03: Another Watergate scandal?; AL GORE TV!
06/19/03: Tony Snow, rocker?; that won't be crow on Mr. Carlson's plate
06/16/03: Missing dog, ransom demand, Hollywood ending
06/12/03: Giving both parties the needle
06/09/03: WHAT DID SHE KNOW, AND WHEN DID SHE KNOW IT?
06/05/03: Incoming from Barbara Bush?
06/02/03: Bob Dole's plan for fighting unemployment
05/29/03: Newt's new novel
05/27/03: Hitchens & Blumenthal, together again; He still believes in a man called Hope
05/09/03: Close, but no cigar; Romeo & Juliet with a happy ending?; Geraldo to help Heebs?
05/05/03: So Bill Gates and Tom Brokaw walk into a coffee bar . . .; hotel hell; more

© 2003, Creators Syndicate