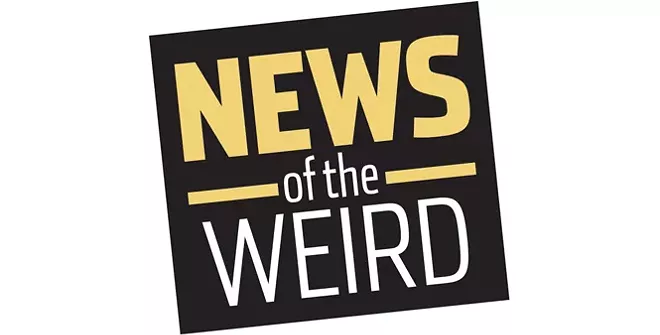 include_once "/home/jwreview/public_html/$theme/includes/sidebar.php"; ?>
• Firefighters in Syracuse, New York, were called to the Landmark Theatre on Nov. 5 after a person was heard calling for help inside the building, Fox News reported.
An unidentified 39-year-old man was stuck behind a wall in the theater bathroom, completely naked, and was believed to have been there for two to three days.
It was unclear how he managed to get behind the wall, but firefighters had to cut through several layers of drywall and structural tile to free him.
Syracuse Deputy Fire Chief John Kane said the victim appeared to be uninjured and would probably be treated for dehydration. [Fox News, 11/8/2021]
• Visitors to the lion exhibit at the Bronx Zoo on Nov. 11 got an extra show when a woman wearing a blond wig and leopard-print shawl climbed over the barrier and spoke to a male lion, who was on the other side of a protective moat.
The unidentified woman carried a bouquet of red roses and tossed $100 bills toward the lion as she addressed him: "King, I love you, I came back for you," Fox News reported.
By the time zoo officials reached the exhibit, the woman was gone, but they stressed that she was not in any danger.
It is possible that the woman is Myah Autry, who pulled a similar stunt in 2019 at the same exhibit. [Fox News, 11/12/2021]