Jewish World Review Jan. 21, 2004 / 27 Teves, 5764

Lloyd Grove
Ridiculous lives of the self-important stars; long arm of the law; all's fair in love and literature
http://www.jewishworldreview.com | PARK CITY, Utah — Thousands of film buffs and hundreds of celebrities — led by That Couple, Demi Moore and Ashton Kutcher, along with the incorrigible Paris Hilton — have descended like ravenous locusts on this fancy little resort.

Plenty of low-budget indie movies are being shown and snapped up by major distributors — because that, ostensibly, is what Robert Redford's 20-year-old Sundance Film Festival is all about. That, and skiing in gorgeous weather on perfect, powdery snow.

But as a veteran Sundance attendee told me Monday: "Forget about the snow. Sundance is all about the free swag!"

Translation: Grabby celebs loading up on luxury freebies from the festival's official and unofficial corporate sponsors — everything from chauffeured Mercedes-Benz G Wagons ("Ooohh, silver! That's my favorite color!" Paris squealed) to high-end electronics at the Motorola boutique to rich body creams at the Kiehl's emporium.

Here is our exclusive report.

FOR DEMI, ASHTON: THE FREEBIE EFFECT

Days before Demi and Ashton even hit town for Saturday's premiere of Kutcher's movie "The Butterfly Effect," their detailed "requests" had been transmitted to the corporate hospitality center on Main St., the Village at the Lift.

Before long, I'm told, the frantic Village concierge was rushing around town to outfit the couple in free skis, ski boots, apres-ski boots, goggles, jackets, pants, long underwear and gloves. They were the only celebs who made such challenging requests.

Saturday afternoon, Ashton went snowboarding while Demi got a massage at the Fred Segal Beauty Spa. Next door, the Fred Segal boutique barred all other celebs so that Demi could enjoy splendid isolation as she stocked up on Le Mystere lingerie, including a bra and a thong; Lee jeans; Silhouette sunglasses; and "a whole bunch of cashmere sweaters from Jones NY" for the three daughters she shares with ex-hubby Bruce Willis.

Fans crowded around the boutique clutching cameras and pens and paper waiting for her to emerge. That night at the no-press premiere party, Demi downed can after can of Red Bull.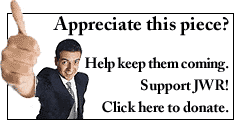 On Sunday she strolled to the Motorola Lodge, raking in goodies from the Kiehl's room, even cadging a special bath gel on the display-only table. She received some bronzing at Mystic Tan. She spotted a copy of Star magazine — apparently not her favorite reading matter — and snatched it up (maybe so no one else could read it).

"Who could blame her?" asked her publicist, Stephen Huvane.

PARIS IN THE WINTER

This column hears that Paris Hilton had a reunion of sorts Monday night with her video co-star, Rick Solomon.

Spies at the Sundance Film Festival saw Paris's ex-boyfriend in the PlayStation 2 Lodge — a converted sushi restaurant on Main St. — standing near the stage as the irrepressible Paris entertained the celeb-glutted crowd with a karaoke performance.

As she crooned a sultry rendition of "Bette Davis Eyes," many of the eyes in the audience — belonging to the likes of Naomi Watts, Heath Ledger, Laura Dern and Aisha Tyler — swiveled abruptly to Solomon.

When Solomon realized that folks were looking at him instead of the attention-craving Paris — who in their notorious video kept maneuvering him out of camera range — he started chuckling.

Paris, in yet another striking similarity to the video, gave no sign that she even registered his presence.

But current beau Nick Carter, of Backstreet Boys fame, sure seemed to. After Paris finished the Kim Carnes tune, Carter climbed on stage to show off his own singing prowess.

An hour later, Paris sang the Lionel Richie song "Hello" to her partner in crime, Nicole Richie. "This is for my 'Simple Life' b-tch," Paris announced by way of introduction."I love you!"

Afterward, Nicole leapt on stage to give Paris a big smooch.

Audience members claimed that the Hilton girl isn't all that bad. "She has a really good voice," one said.

THE BRIEFING

LONG ARM OF THE LAW: The California prosecutors in the Michael Jackson trial are reaching all the way to New Jersey in their case against the accused child molester. Us Weekly reports that the day before Jackson's Jan. 15 arraignment, an investigator for Santa Barbara District Attorney Tom Sneddon phoned longtime Jackson pals Vinnie Amen and Frank Tyson. Allegedly, New Jerseyites Amen and Tyson worked under Jackson adviser Marc Schaffel, a former gay-porn producer, to keep the family of the pop star's 14-year-old accuser under wraps and happy. An "insider" tells the magazine: "Frank and Vinnie took them on shopping trips, but it was Schaffel who paid all the money and was in charge."

ALL'S FAIR IN LOVE AND LITERATURE: Some folks are quibbling with this column's report that New Yorker editor David Remnick suggested to Ron Suskind that fired Treasury Secretary Paul O'Neill would be a dandy subject for a New Yorker profile. I'm told that Suskind already had been talking to O'Neill when he first discussed the idea with Remnick. In the end, there was no magazine article — just a best-selling book.


Comment by clicking here.

01/16/04: Global warming at a glacial pace; targeting pop culture; Is 'the price of loyalty' too high?
01/14/04: Busting on the "cult buster"; Sarsgaard thinks globally; one angry woman; more
01/08/04: Sitcom star won't be excused from Blake murder trial; fierstein on fire; Drudge & Blumenthal, together again
01/07/04: Bono hits a brick wall; Britney, before the nuttiness; the Arianna primary; more
01/02/04: Where have you gone, Joe DiMaggio!?; "Bachelor" bruises; Returning to the scene of the crime?
12/31/03: Disaster for the defense; no-war Omar; the shoe must go on; more
12/19/03: Bob Shapiro's free commercial?; Are sophisticated and hip New Yawkers easily duped?; Positive Saddam fallout?; Ratty insult?
12/17/03: Magic Mystery Tour?; Russell Simmons battles ink by the barrel; Would it have killed her to say 'get well soon'?; no Gest room
12/12/03: Karenna defends her dad; now she tells us!; say it ain't so, Mo!; more
12/10/03: Man & wife, interruptus; pepperoni has feelings, too; more
12/05/03: The knives are out; Who's sorry now?; JWR in the news
12/04/03: The war of the gest-minnellis; something borrowed, something cashmere; fashion trendsetter, nailed!
12/03/03: Colombian grace under pressure; Lord of the Screwups; more
12/02/03: Curb your anti-Semitism?; fame fatigue?; bowing to pressure?; more
12/01/03: Dennis the Menace strikes again; first literary feud of the holiday season; Norma Jean & Hef in heaven?; the fog of McNamara; more
11/26/03: Catherine Crier raps Jacko's TV defender, refuses on-air hint of racism; At 50, Tina's in full cry; STAY OUT OF HER WAY!; more
11/25/03: The mogul strikes back?; go ahead, make Harvey's day; more
11/24/03: Georgette's pilfered baubles; prosecutor of pop?; absent but not missed?; Norman Mailer's prescription for education reform; more
11/20/03: Is a movie career in store for Maria Bartiromo?; People for the Unethical Treatment of Humans?; more
11/19/03: Scientologists on Razor's edge?; picking a winner?; source on a hot tin roof?; more
11/18/03: Clay Aiken neuters PETA?; THEM'S FIGHTIN' WORDS!; a mural for Joe
11/17/03: When networks attack!; leaky Fawcett; forget the Paris Hilton video!; more
11/13/03: Publicity hounds; Prophetic priest; Dumb and Dumber
11/12/03: Not so Rosie; do you believe in miracles?; catalogue of sins; My Heart Belongs to Koppel
11/10/03: Gen. clark on the Subway diet; life of the party; MTV's Dumb and Dumber?; the hug issue; but does the $6,000 shower curtain convey?; red faces at Buckingham palace?
11/06/03: Let them eat pita?; verbal jousting; pretenders to the throne?
11/05/03: Will Harvey Weinstein and Gregg Easterbrook now be pals?; crazed Quentin; more
11/04/03: Herding off the hipsters; more
11/03/03: Dean's tell-all on himself?; Lisaraye vs. Mya?; the odd couple; no need to panic; just don't call him "Scooter"!; Rosie scenarios
10/30/03: Autumn of the editor?; Cynthia Nixon's split may be costly; 'Burning' questions
10/29/03: Ah-nold, unauthorized!; a dilemma for Melissa Gilbert? not even Frank Gifford can help him now!; nobody wanted Elizabeth Hurley
10/28/03: It's Cher calling!; Brown Alert
10/27/03: Paparazzi uncensored!; where's Aaron Brown?; postcards from the middle; invasion of the party snatchers?; House flooded when not afire?; suspenders of disbelief?
10/23/03: Ace up Howard Dean's sleeve; Woody's ordeal; Paul Simon's kid makes good; the non-beginning of a beautiful friendship?
10/22/03: Showing the flag; Joe Frazier, smokin'!; see Carville bruised-up — sort of
10/21/03: Morris & Jaci's charm offensive; Hell hath no fury; Wintertime for Hitler
10/20/03: Isn't it rich?; men (and the occasional woman) behaving badly; peacenik John Lennon supporting the U.S. military?; courageous Connie
10/16/03: George Clooney and intolerable Drudgery; Cameron goes native; and you thought the war in Iraq was nasty?; now it can be revealed; star wars?
10/15/03: Kerik into the breach?; holiday pander?; "the Dink" corrects the record; more
10/14/03: Madge gets mad, lips are sealed; the candidates who listen; he who hesitates is Beatty
10/13/03: Clothes, but no cigar; New Yorkers put a Sox in it; mad at Matalin?; more
10/09/03: Gray Davis goes to the movies; Ali Wentworth, working blue; Law & Order?; pot of gold at the end of the rainbow room?
10/08/03: Art-time for Hitler; the actress who hates movies; lying "Liam"
10/07/03: Pond scum of the rich and famous
07/24/03: Ali and George, living it up; Mel Gibson's Washington power play
07/21/03: White House smear?
07/17/03: Yet another intern scandal; it's her party and she can pay if she wants to
07/14/03: On the auction block: JFK'S boxer shorts; love bytes the maestro
07/10/03: A hairy situation at Homeland Security; Van Susteren v. Orth
06/30/03: Rep. Patrick Kennedy: I've never worked a (bleeping) day in my life; Drudge's dressing down; Ken Lay's Kerry connection
06/26/03: Rapping the beat
06/23/03: Another Watergate scandal?; AL GORE TV!
06/19/03: Tony Snow, rocker?; that won't be crow on Mr. Carlson's plate
06/16/03: Missing dog, ransom demand, Hollywood ending
06/12/03: Giving both parties the needle
06/09/03: WHAT DID SHE KNOW, AND WHEN DID SHE KNOW IT?
06/05/03: Incoming from Barbara Bush?
06/02/03: Bob Dole's plan for fighting unemployment
05/29/03: Newt's new novel
05/27/03: Hitchens & Blumenthal, together again; He still believes in a man called Hope
05/09/03: Close, but no cigar; Romeo & Juliet with a happy ending?; Geraldo to help Heebs?
05/05/03: So Bill Gates and Tom Brokaw walk into a coffee bar . . .; hotel hell; more

© 2003, Creators Syndicate