Jewish World Review Jan. 16, 2004 / 22 Teves, 5764

Lloyd Grove
Global warming at a glacial pace; targeting pop culture; Is 'the price of loyalty' too high?
http://www.jewishworldreview.com | NEW YORK — How cold was it Thursday when Al Gore gave his speech on global warming?

It was so cold that even I — who tends to slip into a coma at the mere mention of the Kyoto Agreement — was overjoyed to escape the 0-degree windchill on the Upper West Side for the warmth of the packed Beacon Theater.

An audience of 2,500 listened to the former veep speechify at vast length about Mercury pollution, CO2 and slowly melting glaciers while showing 144 slides of the aforementioned glaciers (as well as repeated views of earth from space, a mushroom cloud, a cartoon frog, diagrams of toxic gasses in the atmosphere and a short Matt Groening animation of a little girl suffering through a stern lecture from a stupid teacher).

"Thank you for coming here on the coldest day of the year to talk about global warming," Gore told the huddled masses — supporters of various Democratic presidential campaigns, environmentalists and members of the liberal activist Internet group, Moveon.org, all wearing heavy overcoats. "What better day to talk about global warming?"

The 55-year-old Gore, looking considerably more substantial than when he ran for president during the last century, eschewed Alpha-male earthtones for a tight-fitting blue suit.

Near the front of the auditorium were wife Tipper, daughter Karenna, son-in-law Drew Schiff, magazine mogul Jann Wenner and budding liberal radio talk show host Al Franken.

It was a long speech — not quite Fidel Castro, but still — and after an hour and a half, I stood up, risking dirty looks from the Moveon types, to step over a rapt listener and make for the frigid outdoors.

It was a few minutes after Gore called President Bush a "moral coward" who was letting rapacious corporate polluters have their way with our fragile little planet.

"I wasn't looking at my watch, my friend," Franken chided afterward when asked how long it lasted. "I was listening to a substantive speech. I'm sorry, but I have an attention span."

TARGETING POP CULTURE

"Law & Order: SVU" star Richard Belzer — who's also a standup comic, gimlet-eyed political observer and dazzling conspiracy theorist — tells me he's struck a deal with Madonna's production company, Maverick Films, to make a $5 million-plus satire of American popular culture.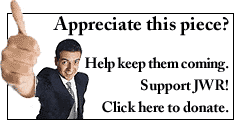 "It will be a savage, hysterically funny sendup of American pop culture, covering everything from fast food to gay and straight politics to music to television movie trailers to American's addiction to the Internet," said Belzer, who plays Detective Munch on the hit NBC series. "It will be a long and dark look at how we got to be the way we are — our mindless celebrity worship and penchant for turning everything into show business. The premise is that we will be an equal-opportunity eviscerator."

Should gossip columnists worry about being eviscerated?

"No, because everything is gossip," Belzer said. "History is gossip. Headlines in the New York Times are gossip."

Of course, you can't lampoon pop culture without spotlighting Madonna, who has refused to leave the scene for more than two decades. So Belzer, who plans to have a finished screenplay later this year, hopes to persuade Madge to play herself in the movie.

"I think she's a very good actress," he said (and, no doubt, a generous and visionary producer).

But what about Ben and J.Lo? Will they ever get married?

"I don't think I could care any less," Belzer sniffed. "There is probably no branch of physics that could measure the minuteness of my interest."

THE BRIEFING IS 'THE PRICE OF LOYALTY' TOO HIGH?: I hear that New Yorker editor in chief David Remnick was feeling dissed a few months ago when Ron Suskind decided to do a book about former Treasury Secretary Paul O'Neill instead of a planned New Yorker article. According to my sources: Suskind told Remnick he wanted to write for the distinguished weekly, and Remnick suggested he do a story about the controversial O'Neill. Suskind obtained a colorful interview with O'Neill and told Remnick he was ready to write. But Remnick encouraged Suskind to keep talking to O'Neill and produce a richer narrative. No contract was ever signed, and Suskind went off to do more research. The next thing Remnick knew was that Suskind had snagged a big-money deal with Simon & Schuster — and the O'Neill article was dead. I hear that in November, Remnick — believing the book too one-sided for the New Yorker, and troubled that Suskind allowed O'Neill to vet every word — passed on a chance to publish an excerpt and join Suskind's publicity juggernaut. On Thursday, Remnick declined to comment. Suskind's agent, Andrew Wylie, told me: "I don't want to deprive you of a good story . . . I know that everything is very friendly. The book is selling well, and it's a good book, so I'm pleased."

IF YOU SAY SO, MR. STEWART!: Under close interrogation by "Queer Eye" guy and Us Weekly columnist Carson Kressley, Rod Stewart is at pains to deny rumors that his daughter Kimberly is doing the nasty with Ozzy offspring Jack Osbourne. "That's bollocks," the windblown rocker insists. "They're just mates. Jack's a good, polite guy. He comes around the house a lot; it's always 'Mr. Stewart this' or 'Mr. Stewart that.'"


Comment by clicking here.

01/14/04: Busting on the "cult buster"; Sarsgaard thinks globally; one angry woman; more
01/08/04: Sitcom star won't be excused from Blake murder trial; fierstein on fire; Drudge & Blumenthal, together again
01/07/04: Bono hits a brick wall; Britney, before the nuttiness; the Arianna primary; more
01/02/04: Where have you gone, Joe DiMaggio!?; "Bachelor" bruises; Returning to the scene of the crime?
12/31/03: Disaster for the defense; no-war Omar; the shoe must go on; more
12/19/03: Bob Shapiro's free commercial?; Are sophisticated and hip New Yawkers easily duped?; Positive Saddam fallout?; Ratty insult?
12/17/03: Magic Mystery Tour?; Russell Simmons battles ink by the barrel; Would it have killed her to say 'get well soon'?; no Gest room
12/12/03: Karenna defends her dad; now she tells us!; say it ain't so, Mo!; more
12/10/03: Man & wife, interruptus; pepperoni has feelings, too; more
12/05/03: The knives are out; Who's sorry now?; JWR in the news
12/04/03: The war of the gest-minnellis; something borrowed, something cashmere; fashion trendsetter, nailed!
12/03/03: Colombian grace under pressure; Lord of the Screwups; more
12/02/03: Curb your anti-Semitism?; fame fatigue?; bowing to pressure?; more
12/01/03: Dennis the Menace strikes again; first literary feud of the holiday season; Norma Jean & Hef in heaven?; the fog of McNamara; more
11/26/03: Catherine Crier raps Jacko's TV defender, refuses on-air hint of racism; At 50, Tina's in full cry; STAY OUT OF HER WAY!; more
11/25/03: The mogul strikes back?; go ahead, make Harvey's day; more
11/24/03: Georgette's pilfered baubles; prosecutor of pop?; absent but not missed?; Norman Mailer's prescription for education reform; more
11/20/03: Is a movie career in store for Maria Bartiromo?; People for the Unethical Treatment of Humans?; more
11/19/03: Scientologists on Razor's edge?; picking a winner?; source on a hot tin roof?; more
11/18/03: Clay Aiken neuters PETA?; THEM'S FIGHTIN' WORDS!; a mural for Joe
11/17/03: When networks attack!; leaky Fawcett; forget the Paris Hilton video!; more
11/13/03: Publicity hounds; Prophetic priest; Dumb and Dumber
11/12/03: Not so Rosie; do you believe in miracles?; catalogue of sins; My Heart Belongs to Koppel
11/10/03: Gen. clark on the Subway diet; life of the party; MTV's Dumb and Dumber?; the hug issue; but does the $6,000 shower curtain convey?; red faces at Buckingham palace?
11/06/03: Let them eat pita?; verbal jousting; pretenders to the throne?
11/05/03: Will Harvey Weinstein and Gregg Easterbrook now be pals?; crazed Quentin; more
11/04/03: Herding off the hipsters; more
11/03/03: Dean's tell-all on himself?; Lisaraye vs. Mya?; the odd couple; no need to panic; just don't call him "Scooter"!; Rosie scenarios
10/30/03: Autumn of the editor?; Cynthia Nixon's split may be costly; 'Burning' questions
10/29/03: Ah-nold, unauthorized!; a dilemma for Melissa Gilbert? not even Frank Gifford can help him now!; nobody wanted Elizabeth Hurley
10/28/03: It's Cher calling!; Brown Alert
10/27/03: Paparazzi uncensored!; where's Aaron Brown?; postcards from the middle; invasion of the party snatchers?; House flooded when not afire?; suspenders of disbelief?
10/23/03: Ace up Howard Dean's sleeve; Woody's ordeal; Paul Simon's kid makes good; the non-beginning of a beautiful friendship?
10/22/03: Showing the flag; Joe Frazier, smokin'!; see Carville bruised-up — sort of
10/21/03: Morris & Jaci's charm offensive; Hell hath no fury; Wintertime for Hitler
10/20/03: Isn't it rich?; men (and the occasional woman) behaving badly; peacenik John Lennon supporting the U.S. military?; courageous Connie
10/16/03: George Clooney and intolerable Drudgery; Cameron goes native; and you thought the war in Iraq was nasty?; now it can be revealed; star wars?
10/15/03: Kerik into the breach?; holiday pander?; "the Dink" corrects the record; more
10/14/03: Madge gets mad, lips are sealed; the candidates who listen; he who hesitates is Beatty
10/13/03: Clothes, but no cigar; New Yorkers put a Sox in it; mad at Matalin?; more
10/09/03: Gray Davis goes to the movies; Ali Wentworth, working blue; Law & Order?; pot of gold at the end of the rainbow room?
10/08/03: Art-time for Hitler; the actress who hates movies; lying "Liam"
10/07/03: Pond scum of the rich and famous
07/24/03: Ali and George, living it up; Mel Gibson's Washington power play
07/21/03: White House smear?
07/17/03: Yet another intern scandal; it's her party and she can pay if she wants to
07/14/03: On the auction block: JFK'S boxer shorts; love bytes the maestro
07/10/03: A hairy situation at Homeland Security; Van Susteren v. Orth
06/30/03: Rep. Patrick Kennedy: I've never worked a (bleeping) day in my life; Drudge's dressing down; Ken Lay's Kerry connection
06/26/03: Rapping the beat
06/23/03: Another Watergate scandal?; AL GORE TV!
06/19/03: Tony Snow, rocker?; that won't be crow on Mr. Carlson's plate
06/16/03: Missing dog, ransom demand, Hollywood ending
06/12/03: Giving both parties the needle
06/09/03: WHAT DID SHE KNOW, AND WHEN DID SHE KNOW IT?
06/05/03: Incoming from Barbara Bush?
06/02/03: Bob Dole's plan for fighting unemployment
05/29/03: Newt's new novel
05/27/03: Hitchens & Blumenthal, together again; He still believes in a man called Hope
05/09/03: Close, but no cigar; Romeo & Juliet with a happy ending?; Geraldo to help Heebs?
05/05/03: So Bill Gates and Tom Brokaw walk into a coffee bar . . .; hotel hell; more

© 2003, Creators Syndicate