Jewish World Review Jan. 2, 2004 / 8 Teves, 5764

Lloyd Grove
Where have you gone, Joe DiMaggio!?; "Bachelor" bruises; Returning to the scene of the crime?
http://www.jewishworldreview.com | NEW YORK — What's in a name?
Well, some acolytes of Joe DiMaggio tell me they're hopping mad that a Hollywood, Fla., hospital — named for the late Yankee deity — has just renamed part of the facility after a member of the Florida Marlins.
The Visitors Clubhouse, right across Joe DiMaggio Way from the Joe DiMaggio Children's Hospital, was recently redubbed the Conine Clubhouse — in honor of Marlins left fielder Jeff Conine and his wife Cindy.
"Joe was there for the dedication of the visitors clubhouse in 1997, and there was a plaque with his name on it," said a DiMaggio pal who demanded anonymity. "I just went by there this morning, and there's a sheet over the plaque . . . DiMaggio is a legend. How could they rename this clubhouse for a mediocrity like Conine?"
The pal added: "I haven't had the heart to tell Joe's grandchildren yet. They'd be devastated."
On Tuesday, New York podiatric surgeon Rock Positano, who was DiMaggio's foot doctor until the latter's death in 1999, said that Joltin' Joe "would be turning in his grave" over the name change.
"Joe wouldn't have liked this at all," Positano told me, pointing out that in the 1990s DiMaggio raised millions of dollars for the 700-bed public medical center. "Joe wanted top billing."
But hospital external affairs director Joe Reilly, who was also a friend of DiMaggio's, advised the disgruntled devotees to calm down.
He pointed out that the clubhouse — a 22,000-square-foot facility which offers free rooms to relatives of sick children being treated at the hospital — was never formally named for DiMaggio. It was simply called the "Visitors Clubhouse."
What's more, Conine, who hosts an annual golf tournament to raise money for the clubhouse, was also a friend of the legend, Reilly said. "Joe adored Jeff," he said. "Jeff didn't even want the clubhouse named after him, but he'd done so much, the board (of the DiMaggio Children's Hospital Foundation) insisted."
Reilly went on: "I don't know, it's cold up there in New York. I think maybe you've got some folks who are still in shock over the Marlins beating the Yankees in the World Series."
"BACHELOR" BRUISES
The latest imploded "Bachelor" couple, Bob Guiney and Estella Gardinier, are deliciously catty about each other in the upcoming People magazine.
Just like the three previous defunct "Bachelor" lovebirds (a perfect record of failure), the 32-year-old Guiney and the 28-year-old Gardinier seemed destined for the altar Nov. 19 when he slipped a diamond ring on her hand. He picked her from 25 competing women to climax the fourth season of the popular ABC reality series.
But now they're splitsville and, in Gardinier's case, bitter.
"He's not the person I thought he was," Gardinier says of her groom-not-to-be. "I don't see any reason to ever have a conversation with him.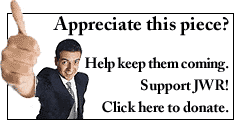 The previously divorced Guiney — who broke it off by phone after he and Gardinier attended "Bachelorette" Trista Rehn and Ryan Sutter's Dec. 6 wedding — takes a passive-aggressive approach.
"It was largely my fault," he explains manfully, blaming his hectic exertions exploiting his "Bachelor" fame to make a cameo appearance on the ABC sitcom "I'm With Her" while promoting a book, a CD and a T-shirt (and getting sued by the show's producers for alleged breach of contract).
"I've been pulled in so many directions, and the one that I don't think got enough of my time was our relationship," Guiney laments. "For that I feel awful."
Guiney, who declared his undying love for Gardinier on television and then was spotted by gossips romancing other women in public places, also blames sinister forces: "There was a tremendous amount of pressure, and it wasn't allowing us to explore where our relationship could go. . . . I think this is the best path for us."
Gardinier isn't impressed. "The path that I'm taking is different from Bob's," she says. "He's a big-time star now! He's big-time, so my life doesn't compare to that."
Sarcasm pills, anyone?
THE BRIEFING
RETURNING TO THE SCENE OF THE CRIME?: "Inside Edition" anchor Deborah Norville is heading back to NBC, kind of. The New York Daily News' Stephen Battaglio reports that she has signed on to anchor a nightly 9 p.m. show on MSNBC. In 1989, Norville abruptly replaced Jane Pauley in a badly botched effort to spruce up the "Today" show, only to be replaced herself by Katie Couric. She has been in talks for the past month with the NBC-operated cable outlet about taking over the time slot that will pit her against CNN's "Larry King Live" and Fox News Channel's "Hannity & Colmes." Her show, to be announced next week, is expected to have a tabloid slant.
GIMLET EYE: Director and "Monty Python" alum Terry Gilliam made some jaundiced observations about the U.S. movie industry during Tuesday's session of the Capri-Hollywood Film & Music Fest in Italy. "I don't go to movies. I get bored," said the 62-year-old Minnesota native turned Italy resident, adding that he has little use for American-made films. "America isn't passionate. America is sentimental," Gilliam declared. "I keep trying to abandon Hollywood. But they still have the suitcases full of money that I need to produce my films. . . . I'm very corrupt." Gilliam, who directed such cult faves as "Brazil" and "12 Monkeys," just finished spending $90 million of Hollywood's money to make "The Brothers Grimm" in Prague.


Comment by clicking here.

12/31/03: Disaster for the defense; no-war Omar; the shoe must go on; more
12/19/03: Bob Shapiro's free commercial?; Are sophisticated and hip New Yawkers easily duped?; Positive Saddam fallout?; Ratty insult?
12/17/03: Magic Mystery Tour?; Russell Simmons battles ink by the barrel; Would it have killed her to say 'get well soon'?; no Gest room
12/12/03: Karenna defends her dad; now she tells us!; say it ain't so, Mo!; more
12/10/03: Man & wife, interruptus; pepperoni has feelings, too; more
12/05/03: The knives are out; Who's sorry now?; JWR in the news
12/04/03: The war of the gest-minnellis; something borrowed, something cashmere; fashion trendsetter, nailed!
12/03/03: Colombian grace under pressure; Lord of the Screwups; more
12/02/03: Curb your anti-Semitism?; fame fatigue?; bowing to pressure?; more
12/01/03: Dennis the Menace strikes again; first literary feud of the holiday season; Norma Jean & Hef in heaven?; the fog of McNamara; more
11/26/03: Catherine Crier raps Jacko's TV defender, refuses on-air hint of racism; At 50, Tina's in full cry; STAY OUT OF HER WAY!; more
11/25/03: The mogul strikes back?; go ahead, make Harvey's day; more
11/24/03: Georgette's pilfered baubles; prosecutor of pop?; absent but not missed?; Norman Mailer's prescription for education reform; more
11/20/03: Is a movie career in store for Maria Bartiromo?; People for the Unethical Treatment of Humans?; more
11/19/03: Scientologists on Razor's edge?; picking a winner?; source on a hot tin roof?; more
11/18/03: Clay Aiken neuters PETA?; THEM'S FIGHTIN' WORDS!; a mural for Joe
11/17/03: When networks attack!; leaky Fawcett; forget the Paris Hilton video!; more
11/13/03: Publicity hounds; Prophetic priest; Dumb and Dumber
11/12/03: Not so Rosie; do you believe in miracles?; catalogue of sins; My Heart Belongs to Koppel
11/10/03: Gen. clark on the Subway diet; life of the party; MTV's Dumb and Dumber?; the hug issue; but does the $6,000 shower curtain convey?; red faces at Buckingham palace?
11/06/03: Let them eat pita?; verbal jousting; pretenders to the throne?
11/05/03: Will Harvey Weinstein and Gregg Easterbrook now be pals?; crazed Quentin; more
11/04/03: Herding off the hipsters; more
11/03/03: Dean's tell-all on himself?; Lisaraye vs. Mya?; the odd couple; no need to panic; just don't call him "Scooter"!; Rosie scenarios
10/30/03: Autumn of the editor?; Cynthia Nixon's split may be costly; 'Burning' questions
10/29/03: Ah-nold, unauthorized!; a dilemma for Melissa Gilbert? not even Frank Gifford can help him now!; nobody wanted Elizabeth Hurley
10/28/03: It's Cher calling!; Brown Alert
10/27/03: Paparazzi uncensored!; where's Aaron Brown?; postcards from the middle; invasion of the party snatchers?; House flooded when not afire?; suspenders of disbelief?
10/23/03: Ace up Howard Dean's sleeve; Woody's ordeal; Paul Simon's kid makes good; the non-beginning of a beautiful friendship?
10/22/03: Showing the flag; Joe Frazier, smokin'!; see Carville bruised-up — sort of
10/21/03: Morris & Jaci's charm offensive; Hell hath no fury; Wintertime for Hitler
10/20/03: Isn't it rich?; men (and the occasional woman) behaving badly; peacenik John Lennon supporting the U.S. military?; courageous Connie
10/16/03: George Clooney and intolerable Drudgery; Cameron goes native; and you thought the war in Iraq was nasty?; now it can be revealed; star wars?
10/15/03: Kerik into the breach?; holiday pander?; "the Dink" corrects the record; more
10/14/03: Madge gets mad, lips are sealed; the candidates who listen; he who hesitates is Beatty
10/13/03: Clothes, but no cigar; New Yorkers put a Sox in it; mad at Matalin?; more
10/09/03: Gray Davis goes to the movies; Ali Wentworth, working blue; Law & Order?; pot of gold at the end of the rainbow room?
10/08/03: Art-time for Hitler; the actress who hates movies; lying "Liam"
10/07/03: Pond scum of the rich and famous
07/24/03: Ali and George, living it up; Mel Gibson's Washington power play
07/21/03: White House smear?
07/17/03: Yet another intern scandal; it's her party and she can pay if she wants to
07/14/03: On the auction block: JFK'S boxer shorts; love bytes the maestro
07/10/03: A hairy situation at Homeland Security; Van Susteren v. Orth
06/30/03: Rep. Patrick Kennedy: I've never worked a (bleeping) day in my life; Drudge's dressing down; Ken Lay's Kerry connection
06/26/03: Rapping the beat
06/23/03: Another Watergate scandal?; AL GORE TV!
06/19/03: Tony Snow, rocker?; that won't be crow on Mr. Carlson's plate
06/16/03: Missing dog, ransom demand, Hollywood ending
06/12/03: Giving both parties the needle
06/09/03: WHAT DID SHE KNOW, AND WHEN DID SHE KNOW IT?
06/05/03: Incoming from Barbara Bush?
06/02/03: Bob Dole's plan for fighting unemployment
05/29/03: Newt's new novel
05/27/03: Hitchens & Blumenthal, together again; He still believes in a man called Hope
05/09/03: Close, but no cigar; Romeo & Juliet with a happy ending?; Geraldo to help Heebs?
05/05/03: So Bill Gates and Tom Brokaw walk into a coffee bar . . .; hotel hell; more

© 2003, Creators Syndicate