Jewish World Review Dec. 31, 2003 / 6 Teves, 5764

Tony Blankley
Make us laugh
http://www.NewsAndOpinion.com | Considering the war, the almost daily killing of our troops, terrorism, Middle East suicide bombers, orange alerts, killer floods, fires and mudslides, and an earthquake of biblical proportions, it is probably fair to say that 2003 has not been a great year for comedy.
Also,Queen Elizabeth is in justified mourning over the death of her most beloved corgie dog after it was mauled to death in the palace by her insufferable daughter's incorrigible pet bullterrier. While obviously not equivalent to human death, the loss of Good Queen Bess's favorite dog (a far more reliable and beloved royal than most of her impossible human relations) certainly detracted further from 2003's limited gaiety.(Thisstory touched me not just because I am an ex-Brit, but because in our own family this year we lost a beloved cat, dog and pony — McDougal, Winston and Casey — to old age, and two pet sheep and two pet goats to a dog pack at night.)
2003 was rendered an even less comic year by the deaths of Bob Hope, Art Carney, Buddy Hackett and Buddy Ebsen. Below the superstar level of comedy, we lost some other solid laugh-makers. "Three's Company's" breezy John Ritter died while making a comedy comeback with his new sitcom. Nell Carter (star of TV sitcom "Gimme Shelter," "the short, fat Jewish black woman," as she called herself) provided a slightly demented laugh, even in her published obituary: "her hefty size caused her a lot of problems, as did alcoholism, diabetes and a brain aneurysm."
Also lost to us this year were Larry Hovis ("Hogan's Heroes" Sgt. Carter), Gordon Jump ("WKRP in Cincinnati's" station manger) and Rod Amateu (the comic mind behind sitcoms such as "The Many Loves of Dobie Gillis," "The Phil Silvers Show," "Mister Ed," "My Mother the Car," "The Bob Cummings Show," "The Burns and Allen Show," "The Patty Duke Show" and others.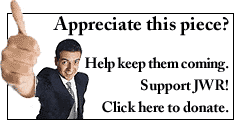 Taking a considerable step down from the humor pantheon, we lost Sheb Wooley (novelty song composer of such gems as "The Purple People Eater). Also gone is Tom Glazer (another songwriter of such classics as "On top of spaghetti, all covered with cheese, I lost my poor meatball when somebody sneezed.")
And, in a category all his own, we also lost William Steig, the dark, enigmatic New Yorker cartoonist who didn't merchandise all his cartoons on coffee mugs, calendars and "best of" books. An example of his work was a picture of an armless man with a knife in his back and a spear through his chest, with the caption: "If you are good-natured, people step all over you." Somehow, I think his brand of humor is just right for today's headlines. Willie boy, whyd'ge leave us so soon?
I suppose, somewhere in today's schoolrooms, saloons, stand-up clubs and insane asylum's are tomorrow's Hopes, Carneys, Hacketts and Ebsens. But I doubt it. As Mr. Carney's co-star, Jackie Gleason, used to say: "...when they made me, they broke the mold." Of course the Sheb Wooleys and Tom Glazers will always be with us. That's better than nothing.
Because we can use all the comics we can find. Whether dark or bright, slapstick or intellectual, a comic's efforts are like water in the desert right at the moment — and I guess they always have been. We should be thankful for the laughter and puncturing self-revelations that they provide us.
Admit it. Even Tom Glazer's stupid parody lyrics, above, gave you at least a brief moment of lightness (though probably not sustained laughter), which is more than you got from today's paper or last night's evening news.
End of the year columns are supposed to shrewdly assess the year gone by, or divine the one coming up. I have read several such columns in the last few days. And, with all respect to the authors, this year was too big and twisted to fit into a meaningful column. And next year has not yet been revealed to those columnists — nor to me. So, I thought I would just pause to remember in gratitude those whose lifework gave us laughter, rather than tears. There are never enough of the laugh-makers, and always so many of the others.
Every weekday JewishWorldReview.com publishes what many in Washington and in the media consider "must reading." Sign up for the daily JWR update. It's free. Just click here.


Tony Blankley is editorial page editor of The Washington Times. Comment by clicking here.
12/24/03: War prophesies
12/17/03: Analyze this!
12/10/03: Until peace is ready to be negotiated …
12/03/03: AFL-CIO meets Monty Python
11/26/03: Republicans need to learn from the Romans
11/19/03: All of a sudden we have a responsible media?
11/12/03: To arms
11/05/03: Mayor Mike's appetite for self-destructive accusations
10/29/03: A bloody march to peace
10/22/03: Calls for a general 's head because his comments may have ruffled the feathers of our esteemed enemies!?
10/08/03: The leakers' agony
10/01/03: Managing a scandal
09/24/03: Will we have to balance our strong ethical and religious revulsion of cloning against the danger of being surpassed by a gene-manipulated super-race?
09/17/03: The skinny on the First Ladies
09/10/03: More than cynicism will be needed to defeat prez
09/03/03: Dead Man Politickin'
08/27/03: Patience is not America's long suit
08/13/03: George Will's trifecta of punitive aspirations
07/30/03: A question for the candidates: Whose side are you on?
07/23/03: When GOPers attack their leader
07/17/03: Spanish fest mirrors U.S. elections
07/09/03: On the horns of a dilemma
06/25/03: The continuing deaths of American and British soldiers in Iraq should not be rhetorically minimized -- but sanctified
06/18/03: No reason to feel defensive about criticism of the war on terrorism
06/11/03: The Clintons — self-proclaimed geniuses — have no defense against the charge of cunning mendacity
06/04/03: George 'Machiavelli' Bush? Nah
05/28/03: When 'progressives' become reactionaries
05/21/03: Yes, this conservative is defending the NYTimes
05/14/03: Playing the politics of deflation
05/07/03: Only the stupid could think it'll be the economy: Comparing the Bushes 04/30/03: How to squelch increasing Iraqi distrust of America
04/25/03: Winning the war, losing the peace
04/16/03: Our own domestic Senate Republican Guard better be prepared for a grinding
04/03/03: At this human moment we need to act like humans, not just calculating analysts
04/02/03: If we could only draft Jennings' eyebrow to the cause, we wouldn't need the 4th Armored Division?
03/26/03: This war is showing the world who we really are
03/19/03: Time for America to laugh at itself
03/13/03: They're coming out of the woodwork: Russert, Buchanan and Moran
03/05/03: Franc-tireur
02/26/03: World history is shifting under our feet --- even our most experienced statesmen are, effectively, inexperienced
02/19/03: The shame! We've mischaracterized the French 02/12/03: Schroeder and Chirac will be disproportionately undercutting their interests
02/05/03: We need to rise above our temporary anger and seek to preserve our bonds with our European cousins
01/29/03: Who is President Bush's stupidest opponent: Saddam Hussein or Tom Daschle?
01/22/03: We call them our European cousins --- but I demand a DNA test
01/16/03: Dems bare partisan teeth
01/02/03: Before the cheering must come the struggle
12/27/02: Long ago and far away
12/18/02: Be glad that Gore's gone?
12/11/02: What fun! A titanic, once-in-a-century partisan battle royal is in the offing
12/04/02: Kerry atwitter
11/27/02: The unThankful list
11/20/02: First the scare, then the yawn
11/13/02: It's going to be a long two years for Lefty Pelosi and the Frisco Dems
11/06/02: Technology: A pollster's worst enemy --- thank goodness!
10/31/02: Watch this election's Wheel of Fate
10/23/02: The Ari and Colin Show: Politics has never been, well, more vaudeville-like
10/09/02: Bush beats drums of realism
10/02/02: Needed: A political chromatograph to detect any true statements in the public domain
09/25/02: Buchanan's new mag
09/18/02: There are many forms of peace
09/11/02: The imperial period of our history starts
09/04/02: Memo to Powell: In periods of upheaval, the refusal to act gives aid to those bent on destruction
08/30/02: Logging old growth is a sham issue

© 2002, Creators Syndicate