Jewish World Review Sept. 19, 2003 / 22 Elul, 5763
Belief in the Divine when being surrounded by evil
By Abraham J. Twerski, M.D.
http://www.jewishworldreview.com |
"Although the world is full of suffering, it is also full of the overcoming of it."

                       — Helen Keller


One of the obstacles in turning one's life over to the will of the Divine can best be expressed, "But what happens if His will doesn't coincide with my will?" This takes on an even greater significance when we raise the objection that the Divine has allowed so many terrible things to occur. "How can I trust Him with my life?"
A rather sarcastic answer to this would be, "Well, then don't. Just trust yourself. But if you are someone who has made a total wreck out of your life, would it not be wise to set aside your infallible judgment?"
Yet, it is not quite fair to dismiss a legitimate question with a sarcastic answer. The fact is we frequently do observe things happening that cause much pain and suffering to apparently innocent people. The Divine permits these things to happen. Every thinking person has asked, "Why do bad things happen to good people?"
Let me first tell you my answer, and then we will discuss it a bit. My answer is, "I don't know."
When innocent people suffer as a result of the actions of other people, the question is somewhat less challenging. One of the areas of conflict between some schools of scientific psychology and theological psychology is that of determinism vs. free will. Some psychologists, Freudians among them, contend that man really is not a truly free agent, and that his behavior results from the interaction of his internal impulses and various external conditions that impact upon him. They contend that man's consciousness of his behavior gives him the illusion that he has free will, but that his behavior is in fact pre-determined.
If a person's actions are all pre-determined, then there can be no such thing as virtue or sin. Although a human being is motivated by internal drives and influenced by various external forces, he is nevertheless ultimately responsible for his behavior, and it is he who makes the final decision whether to act or not to act in any specific way.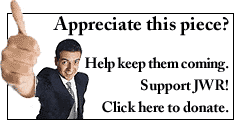 The concept of virtue and sin, which is central to Judaeo-Christian theology, is thus predicated upon human free will. It therefore follows that although the Divine is omnipotent and can control everything, He has left the area of moral choice, the decision whether to act in a good or evil fashion, to man himself. For whatever reason the Divine has left man to choose between good and evil, it is essential that man be free to do so, for otherwise it is not a choice. Just as a tree that produces fragrant blossoms and delicious fruit cannot be considered virtuous, nor a bush that produces sharp thorns or toxic berries be considered sinful, neither could a person be considered virtuous or sinful unless he is free to choose his behavior.
The consequence of this system is that because the Divine delegates to man freedom in his moral actions and does not intervene to stop him from sinful behavior, it is possible for an innocent person to become the victim of someone's evil behavior. Thus, if a person decides to burglarize someone, and the Divine does not intervene to stop such sinful behavior, the person who is burglarized may therefore suffer, although he is not deserving of punishment.
Is this fair? Many of us would agree that the suffering of the innocent is most unfair. And further, is it not totally unfair that a person whose mother's drinking during pregnancy resulted in fetal damage must go through life suffering from physical deformities and mental retardation? The person who is born with deformities is the innocent victim of someone else's improper behavior. While we indeed perceive such happenings to be unfair, we can at least understand how it is that innocent people may bear the consequence of other people's behavior.
But what about earthquakes, floods, and tornadoes that are in no way the result of human deeds, and in which innocent people are the victim? What about incurable diseases that strike good people, young and old? What about crib deaths or children born with some physical and mental defects that are not the result of parental neglect or abuse? How do we logically square these away with the belief in an omnipotent, benevolent the Divine?
I don't know, although there are some people who seem to know everything. Such people can tell you that a natural tragedy that took many lives and inflicted much suffering was a Divine punishment. "The Divine was giving those people their just desserts for their sinfulness." This is not only stupid but cruel as well. What man can claim that the Divine has taken him into His private counsel and revealed why He allowed certain things to occur? It is nothing but the grossest arrogance and vanity to presume to understand the mind of the Divine. Furthermore, to tell people who are in distress that they are being persecuted for their sins is the highest of inconsideration, and indeed is out-right cruelty. It is pouring salt on open wounds. If one has nothing comforting to say to people who are suffering, one should remain silent. Reasonable people simply admit that they do not know and do not understand, and make themselves available for any help they can provide in any way possible.
Every once in a while we can gain a bit of insight. I recall one woman who related some of the disasters that befell her during her drinking years. "When I lost my job, I was devastated. When my marriage broken up, I felt it was the end of the world. I was angry at G-d. 'Why are You doing this to me? What did I ever do to you to deserve this?'"
"Now I am seven years sober," she said, "and I can see that this was G-d's way of taking away from me those things that I did not have the good sense to give up myself.
"I can see now that I was in a sick marriage. I am now in a much healthier relationship. I am about to get my master's degree, something that would never have happened had I stayed at that job."
So there are incidents where the passing of time shows that the Divine was right and we were wrong. But there are so many others where, try as we might, we cannot come to any reasonable explanation, and we must admit that these are beyond our comprehension.
Some people have solved the dilemma by postulating that the Divine has simply abandoned the world or has lost control of it. If this were so, it would be meaningless to turn one's life over to the will of G-d or to pray for Divine guidance. Assuming that the Divine has not abandoned the world and does maintain control over everything except for the area of free moral choice which he has delegated to mankind, leaves one with the conclusion: I do not understand.
This conclusion need not be a threat to anyone's ego. Far greater minds have wrestled with the problem of the existence of evil and suffering, and have eventually come up empty-handed. The scriptural Book of Job is a very profound and comprehensive discussion of the enigma of why the innocent suffer, and fails to come up with a logical explanation. After all attempts at explanation fail, the Divine says to Job, "Where were you when I created the universe?" In other words, "I have a master scheme for the entire universe, and in this scheme each piece of the puzzle has its proper place." Questioning any single event in the entire series of events in the universe is like picking up one or two pieces of a million-piece jigsaw puzzle, and after examining them closely, saying "I don't see the picture."
Why do we continue to turn to the Divine for help after He has allowed us to suffer? The only answer I have to this came to me in a pediatrician's office.
A mother had brought her infant to the doctor for the second or third of a series of injections to immunize him against whooping cough, lockjaw, and diphtheria. When the baby saw the doctor clad in white, he began screaming, remembering only too well what had transpired on his last encounter. The baby clung to the mother, and when the mother tried to restrain the infant so the doctor could administer the injection, the baby began clawing, kicking, and biting the mother. She was now the enemy, collaborating with the vicious assailant who was about to stab him with the needle. Once the injection was over and the doctor left, the baby once again clung to the mother for dear life.
This scene was very revealing to me.
The infant, totally incapable of understanding anything about being protected from devastating diseases, perceived the process as an assault against him. The mother's collaboration with the assailant left no question but that she had turned against him, and he therefore attacked her. Once the painful episode was over and the mother released her restraint, the baby recognized her as his protector, as his life's source, and he turned to her for relief.
This is how we may sometimes relate to the Divine. When we are in distress, our anger at the Divine may be aroused, and we may express ourselves harshly toward the Divine we may rest assured that the Divine understands this very well, and does not love us any less for our attitude than the mother who is the recipient of the infant's hostility when she restrains him for the doctor. But after the particular incident is over, we turn back to the Divine for support and protection,
Being angry at the Divine is not at all blasphemous. Reflect for a moment. You cannot be angry at something that does not exist. Anger at the Divine is a very positive statement of one's conviction that the Divine exists, and is merely an expression of sharp disagreement brought on by distress. As one wise man said, "You can be for G-d or you can be against G-d. You just cannot be without G-d."
The acid test of faith is primarily the weathering of adversity without losing trust in The Divine, and the ability to accomplish this is a major step in spiritual progress.
Every weekday JewishWorldReview.com publishes what many in Washington and in the media consider "must reading." Sign up for the daily JWR update. It's free. Just click here.
---
Abraham J. Twerski, M.D. is a psychiatrist and ordained rabbi. He is the founder of the Gateway Rehabilitation Center in Pittsburgh, a leading center for addiction treatment. An Associate Professor of Psychiatry at the University of Pittsburgh School of Medicine, he is a prolific author, with some 30 books to his credit. He has recently launched a new 12 step program for self esteem development www.12steps2selfesteem.com Send your comments by clicking here.

Previously:

What are we doing here?
Spiritual football
Self-blinding perceptions destroy spiritual growth
Learning to Like Yourself
Contented cows
Spiritual animals?
The Believer's Guide to 'Buying' Happiness
Preventing future attacks
American Spirituality
Trust
Post Traumatic Stress Disorder (PTSD): A very real condition
Helping our kids deal with trauma
The Creator helps those who help themselves
Knowing what to expect
Psychological fallout in the shadow of terrorism
Self-esteem in the face of world terrorism





© 2002, Abraham J. Twerski, M.D.