Jewish World Review August 19, 2005 / 14 Av, 5765
Itís 1968 in Crawford, Texas
By Tony Snow


http://www.JewishWorldReview.com | Cindy Sheehan's supporters want you to call her Mother Sheehan — not because she conducts herself in a saintly manner, nor because nurture defines her nature, but because it makes her an easier sell.

Here's Internet activist, dataguy: "We should call her 'Mother Sheehan.' ... 'Mother Sheehan' is her title, and expresses her ceremonial status as a bereaved mother, calling forth over the dead body of her son. She is not a person now, she is a mother, which is not an expression of her individuality, but rather the expression of her eternal character: the mother, the bringer of life who has been wronged by state power."

This vaporous encomium makes explicit what many have suspected from the start. Cindy Sheehan's backers and financiers do not consider her a "person." To them, she is a useful idiot, whom they will adore until the TV cameras go away.

Reporters get the joke, which is why they treat her with a wary sensitivity normally reserved for aggressive panhandlers. After all, this is a woman who has likened terrorist lawyer Lynn Stewart to Atticus Finch in "To Kill a Mockingbird"; who has done Dick Durbin one better by calling the president the most prolific mass murderer alive; who has earned the praise and admiration of David Duke by calling Operation Iraqi Freedom a "war for Israel"; and who has accepted support from Code Pink, an organization that advocated aid to terrorists in Fallujah. Journalists would rather gargle acid than listen to such gormless gibberish, which is why they primly avoid asking her questions about her beliefs.

Even her personal recollections seem dotty and odd. When she and her husband met with President Bush in June 2004, she greeted the commander in chief by asking: "Why are we here? We're both Democrats. We didn't vote for you. We're never gonna vote for you!" Meanwhile, she never talks in detail about her son — other than to mention that he is dead.

This is not how grieving moms express their "eternal character." It's what happens when people get utterly carried away with politics, transforming themselves from concerned citizens into boorish zealots.

Her "why are we here" remark does set a tone, however, and those of like minds and sensibilities have joined Mother Sheehan in her demand that President Bush alter his vacation plans, so he can hold another audience with her.

These fellow squatters include a man who refers to himself as Mr. Foot Massager. Mr. Foot Massager massages feet. Actually, he limits his ministrations to two feet, both of which belong to Mother Sheehan. He has become her designated bunion kneader.

The Merry Band also includes Patient Zero, a young fellow with a shock of hair the color of Tang. He has decorated his classical guitar with a sign, "My other guitar is a syringe," and a cryptic, spray-painted equation: "1001 = 0." He also comes equipped with a placard, which he held as the president drove by: "Honk if your kids are in Iraq."

Then there's Tom Laughlin of "Billy Jack" fame, who scheduled a drop-by. This is sort of like having Wink Martindale appear at the opening session of the United Nations. Participants vaguely recognize him, but they ask themselves: What on earth do you do with a faded minor celebrity? Offer him fizzy water? Give him a block of wood to crack with his bare hands? Ask for an autograph?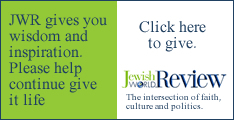 The same goes for the cadre of nostalgic malcontents, which includes septuagenarian ex-war protesters, a confirmed Beatnik and some people who regularly wear shoes. Their bodies are there, but alas, most of them abandoned their minds in 1968.

The "Peaceful Occupation of Crawford," as Sheehan has dubbed it, seems a protest less against war than against good manners, deodorant soap and the march of time. Yet, the most heart-rending feature of the entire spectacle is Cindy Sheehan herself. She seems to believe this transient crew will help her piece together her shattered life — a dead son, a wrecked marriage, a shredded family. But how long can one lean on people who don't even call themselves by their own names?

Sheehan, taking her moment in the sun far too seriously, recently declared, "I am the spark the universe chose." That may be more true than she realizes. Like an ember whirling into the night sky, her spark will ascend, then darken: leaving behind a peacenik version of Courtney Love — an ashen specter you might expect to see standing by a roadside, bearing a hand-lettered sign: "I was somebody. Once."
Every weekday JewishWorldReview.com publishes what many in in the media and Washington consider "must-reading". Sign up for the daily JWR update. It's free. Just click here.
Comment on JWR contributor, and syndicated talk show host, Tony Snow's column by clicking here.
© 2005, Creators Syndicate, Inc