Jewish World Review June 16, 2006 / 20 Sivan, 5766
Let them fight it out ... As Hamas and Fatah clash, Israel should stick to withdrawal
By Richard Z. Chesnoff


http://www.JewishWorldReview.com | Attention! That Palestinian civil war that's been heading our way for months now just pulled in at full speed. And, believe it or not, the best chance of containing the crisis lies with Israel keeping its eye on the ball, withdrawing from the West Bank as it has planned and leaving the Palestinians to cut their own throats or make peace.

Bloody battles rage almost daily now between loyalists of Hamas, the Islamic terrorist party that won control of the Palestinian parliament in February, and supporters of Fatah, the party of Palestinian President Mahmoud Abbas. "Things are slipping outside of our fingers like sand," says Saeb Erekat, one of Abbas' closest advisers.

Erekat knows whereof he speaks. Last weekend alone, Hamas militants attacked the Gaza offices of the Fatah dominated Palestinian security services. Then Fatah retaliated in the West Bank, attacking the Hamas-controlled Palestinian parliament and burning the offices of the Hamas-controlled cabinet.

And you thought America was bitterly divided?

Not coincidentally, the intra-Palestinian struggle is escalating just as the most radical Palestinians step up terrorist attacks on southern Israel. In the last few days alone, more than 100 crude but deadly rockets have been fired on Israeli towns. Understandably, Israel has responded with tough barrages of its own - including direct helicopter attacks on moving cars carrying terrorists and their rockets to launch sites.

Where does it go from here? Some Israeli politicians warn that, since Hamas has announced plans to unleash full-scale terror on Israel, Hamas Prime Minister Ismail Haniyeh is a legitimate target for Israeli hit teams. Some Israeli generals are pushing for a broad military offensive into Gaza.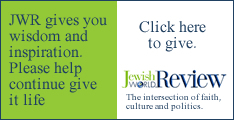 All of this comes against the background of two potentially momentous events: President Abbas' decision to hold a Palestinian referendum on a statehood proposal that supposedly recognizes Israel "implicitly" (whatever that means), and Israeli Prime Minister Ehud Olmert's plans to follow up last summer's unilateral withdrawal of Israeli settlers and troops from Gaza with a similar move in the West Bank.

Olmert says he is ready to negotiate with the Palestinians. But if there's no one to negotiate seriously with - which looks increasingly likely - Israel, he says, will pull out by itself from most of the West Bank, leaving the Palestinians with enough contiguous West Bank territory to establish a two-part state in the West Bank and Gaza.

Olmert has made it clear that Israel will hold on to several settlement blocs on the West Bank considered vital to Israeli security. At that point, he says, Israel will have established what it deems its permanent international borders.

But Israelis are having their own intense debate. An increasing number of those who favored the parting from Gaza fear that pulling out of the West Bank unilaterally will merely add to Palestinian chaos, strengthen Hamas and build a terrorist state on Israel's eastern borders just as Gaza is becoming one on its West.

I don't agree. The Palestinians continue to appear incapable of making real peace with Israel. The Jewish state must make its own moves to secure its borders and guarantee its safety. Leaving the Palestinians to make their own shortsighted choices now is the smartest long-term move possible.
Every weekday JewishWorldReview.com publishes what many in in the media and Washington consider "must-reading". Sign up for the daily JWR update. It's free. Just click here.
CHESNOFF'S LATEST
The Arrogance of the French
Sean Hannity
This book will open your eyes!

Bill O'Reilly
Why do the French hate America? Richard Chesnoff has figured it out and informs us with entertaining clarity.

Dennis Miller
France sucks, but this book doesn't.

Michael Barone, Co-author, The Almanac of American Politics
Americans-and the French-will learn a lot from this book.

Clifford D. May, President, Foundation for the Defense of Democracies
Richard Z. Chesnoff insightfully-and entertainingly-explores America's most dysfunctional relationship with America's least reliable ally.



JWR contributor and veteran journalist Richard Z. Chesnoff is a contributing correspondent at US News & World Report, a columnist at the NY Daily News and a senior fellow at the Washington-based Foundation for the Defense of Demoracies. A two-time winner of the Overseas Press Club Award and a recipient of the National Press Club Award, he was formerly executive editor of Newsweek International. His latest book, is "The Arrogance of the French: Why They Can't Stand Us & Why The Feeling Is Mutual". (Click on cover above to purchase. Sales help fund JWR. )
To comment, please click here.
© 2005, Richard Z. Chesnoff