Jewish World Review August 23, 2005 / 18 Av, 5765
Don't Look Now, But...
By Mort Zuckerman


http://www.JewishWorldReview.com | In the classic serial melodrama of the comics, the hero was left with a single finger gripping a high ledge, a tiger above and a ravine below. The following week we would read, "With one bound, he was free." That same incredibility now looks to be the happy story line for Uncle Sam.

Following the dot-com bust of 2000-2001, you will recall, it seemed we could no longer enjoy the benefits of the "new economy" of growth without inflation and the inevitable risks of a Fed-induced monetary squeeze that could plunge us into recession. Well, far more hazards than a single snarling tiger now face us. Start with soaring energy prices, the seemingly endless costs of Iraq, a falling dollar, ballooning deficits, and corporate layoffs. The list goes on, but amazingly, we still haven't fallen into the ravine of recession. Just the opposite, in fact. Today, economic growth is stronger than had been anticipated, and fewer are out of work—207,000 new jobs were created just last month, and over 2 million in the past year. Inflation and long-term interest rates are much lower than expected. Corporate profits and global growth match or exceed the averages of the late 1990s.

What's going on? The tiger's teeth aren't as sharp as we thought—that's what. Inflation is at 2 percent or lower. The critical measure of growth in personal consumption expenditure (excluding food and energy costs) is expected to remain below 2 percent through the end of next year. According to JPM organ Chase, that same index has fallen in the second quarter to an annual rate of only 1.8 percent—down from 2.4 percent in the first quarter.

Jobs, jobs, jobs. Inflation continues to be restrained by technology investment, market liberalization, and globalization. U.S. technology investment grew from 36 percent to 58 percent of total capital spending during the past decade. This year it will hit the trillion-dollar mark for only the second time ever. That investment is responsible for the leap in productivity, now growing at close to 5 percent a year in the nonfinancial corporate sector. Which means that the labor input of producing a unit of output is growing more slowly, constraining the push of costs on pricing. The information revolution, meanwhile, has empowered consumers by giving them broader knowledge of products, markets, and prices.

Global trading of goods and services has surged at four times the rate of global growth. China, India, and other East Asian countries have been integrated into the world economy, keeping the worldwide costs of producing almost everything under control and limiting pricing power in all markets. Interestingly, there is still some slack in the labor market despite an unemployment rate that has declined to 5 percent and an economy that employs almost 4 million more people today than four years ago. The cushion of reserve labor is the result of an increase of 10 million working-age men and women over the past five years. Many have dropped out of the job market, but they're still available for work, damping any significant increase in wages.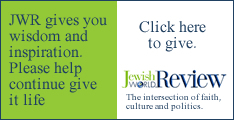 Many believe the most critical feature is the Federal Reserve's credibility as an inflation fighter under Chairman Alan Greenspan. Testimony to the world's expectations in this regard can be seen in the surprisingly low pattern of long-term U.S. interest rates. The 10-year treasury today is roughly 4.2 percent, compared with 12.4 percent in 1984, but it is still yielding a higher rate than comparable securities in Europe and Japan. The relative attractiveness of the dollar has recently increased vis-a-vis the euro, given the failure of the European Union to ratify the European constitution. So capital flows into U.S. securities. Remarkably, there may be too much savings in this world rather than too little. Money is piling up everywhere—in Japanese corporations, in China, and in American businesses. The International Monetary Fund predicts that this year worldwide savings ratios will hit their highest levels in two decades.

The consequence of all this is that the Fed has not had to reverse its recent policy of monetary accommodation. Instead, it has maintained equilibrium by small but steady increases in the federal funds rate. If anything, we may be entering a period of even greater momentum, thanks to the solid growth in consumer and business spending that makes up 70 percent of GDP. Wages and salaries have risen, and with a record household net worth of $48 trillion, spending, as a percentage of net worth, is still lower than the long-term average. Business spending, supported by record corporate profits, is up in real terms over the past three years by an average of 15 percent. The modest slowdown in second-quarter growth was mainly due to declining inventories that will now have to be rebuilt. Despite the rapid escalation in housing prices that may flatten out, America's prospects look bright enough that most economists have increased their estimates of GDP growth for 2005.

All hail the "new economy"!
Every weekday JewishWorldReview.com publishes what many in in the media and Washington consider "must-reading". Sign up for the daily JWR update. It's free. Just click here.
JWR contributor Mort Zuckerman is editor-in-chief and publisher of U.S. News and World Report. Send your comments to him by clicking here.
© 2005, Mortimer Zuckerman