Jewish World Review July 18, 2005 / 11 Tammuz, 5765
Europe's Two Worlds
By Mort Zuckerman


http://www.JewishWorldReview.com | Europe is caught, in Matthew Arnold's famous words, "between two worlds; one dead, the other powerless to be born." The world that is dead is the European nationalism that turned the continent into a blood-soaked battlefield in the first half of the 20th century. The hope of the founders of the European Union was that it would replace the cycle of war with a cycle of cooperation in sustaining basic principles of democracy, human rights—and no more war.

The world that has proved powerless to be born is something Winston Churchill once called "the United States of Europe," a single political entity sharing a common constitution, laws, and foreign policy. With their rejection of such a constitution recently, however, voters in France and the Netherlands dealt what may be a fatal blow to that goal. (All 25 states had to agree for the constitution to take effect.)

Why the rejection? Fear. Fear of war has been overtaken by fear of the cheap labor of Eastern Europeans allowed to work in countries like France and Germany for the same low wages and lousy benefits they earned back home. The most disturbing fear in Europe today, however, is the fear of Muslim immigration and the emergence of a Muslim underclass disproportionately represented in the local prison population and increasingly sympathetic to radical political Islam.

With unemployment as high as 10 percent, the first fear is easy to understand, if exaggerated. When al Qaeda bombs kill scores in London, however, the second fear becomes a horrible reality. The deeper issue here, of course, is the lack of a European identity strong enough to transcend national identities. The unprecedented wave of Muslim immigration exacerbates this problem. Faced with outright rejection at worst, or an obviously chilly welcome at best, many new Muslim immigrants hew to their ethnic and religious identities, leaving many Europeans feeling even more threatened.

There is no European equivalent of the American dream. Americans in all 50 states are still Americans. Europeans in 25 different countries, by contrast, prefer to be French, Dutch, British, or Hungarian—and want to remain so. In America, people move freely from state to state. In the countries of the European Union, most citizens are committed homebodies. Fewer than 2 percent live permanently in an EU country other than their own. About half of all citizens in Europe speak only their own native tongue. There are no common European media, which means that the political debate within the EU remains staunchly national. The Common Market failed to forge a common identity compared with the national citizenship that comes out of a shared history, a common language, and a common destiny.

Jobs—not cows. On the economic side, Europe has failed to provide the better jobs and opportunities people expected. Neither the single market nor the single currency has delivered on its promise. In those countries sharing in the euro since 2002, average unemployment is 9 percent and getting worse. In the past 30 years, average incomes have declined relative to America's. Growth has been anemic, which led to higher unemployment, which begat higher social expenditures, which begat higher taxes, which begat even lower growth.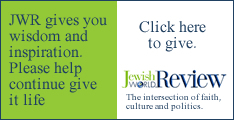 The long-term prospects are even more daunting, as the number of pensionable people for every 100 people of working age will double over the next 35 years, rendering the elaborate welfare states of countries like France and Germany increasingly unaffordable and limiting Germany's capacity to subsidize programs further integrating Germany in Europe.

A chasm has opened up between two versions of what a single European market should be. The British, the Irish, and the Scandinavian countries pushed for an economically liberal, outward-looking EU free from the interference of Brussels-inspired regulations and can point proudly to their lower unemployment rates compared with those of France and Germany. The Brits are pushing hard for change. Prime Minister Tony Blair, soon to be the EU's new president, wants to take on the EU's Common Agricultural Policy, which distributes 40 percent of the EU budget to 5 percent of the population and keeps food artificially expensive. Agricultural subsidies—i.e., keeping French farmers happy—amount to seven times the money the EU spends on science, research, and education. "Money for jobs," says Blair, "not cows."

The clash between market-oriented Anglo-Saxons and welfare-minded continentals has left both sides unhappy. Too diverse to be contained, the EU may have to become a looser, less federalist, and more decentralized club, for the lack of a political center puts the equity of the euro at risk. As one commentator put it, European citizens "don't want to break 25 eggs to make the great European omelet." Which means a United States of Europe is a world increasingly powerless to be born.
Every weekday JewishWorldReview.com publishes what many in in the media and Washington consider "must-reading". Sign up for the daily JWR update. It's free. Just click here.
JWR contributor Mort Zuckerman is editor-in-chief and publisher of U.S. News and World Report. Send your comments to him by clicking here.
© 2005, Mortimer Zuckerman