Jewish World Review June 9, 2005 / 2 Sivan, 5765
A Second Chance
By Mort Zuckerman


http://www.JewishWorldReview.com | How should Americans come to terms with the fact we now have more than 11 million people living here outside the rule of law? I refer, of course, to the shadow population of "undocumented workers" or "illegal aliens" that outnumbers threefold the American population at the founding of the republic!

If a proliferating community of illegal aliens is the price of immigration, most Americans feel it is simply too high. No poll has ever shown that Americans want more immigrants. In fact, more than half want fewer. Why? Illegal aliens are widely seen as undermining law enforcement and security, undercutting native-born workers, and diffusing the very identity of America.

The tougher issue is to figure out a humane program to deal with the problem. Deporting millions of immigrants would be a logistical and financial nightmare— and a moral one. Many have worked here for years and see themselves as Americans. It would mean breaking up families, many of whose children were born here and are American citizens. Police dragnets through barrios and workplaces would be abhorrent to most Americans.

As it is, we have a hard enough job mending our broken borders. I once spent a night with the Border Patrol, driving in their jeeps, buzzing up and down the border in helicopters with powerful spotlights. We spotted hundreds of migrants walking and running into America. Those who were captured would be sent back to Mexico, certain to try and try again until they succeeded. People desperate for work will go where it is. This isn't just economics— it's human nature.

Phase 1. To continue the status quo is unacceptable. A New Yorker cartoon captured our dilemma exquisitely. It shows two Indians peering through some bushes on a beach as the Mayflower comes in. One Indian says to the other, "Looks like we are going to need an immigration policy." Precisely. We can contrive such a policy only by getting down to the roots of the problem: Mexican poverty and America's transformation from a manufacturing to a service and knowledge economy.

Americans with education simply won't take the kind of menial jobs that many immigrants will. They come here because even at low pay they earn vastly more than they can at home.

We have to figure out how to fully integrate these illegal immigrants into our nation so that they become productive, law-abiding citizens, paying taxes and learning English. President Bush and, more recently, Sens. John McCain and Edward Kennedy have offered serious proposals to address the problem. The first phase of a solution would be a guest-worker program that would permit migrant workers to cross the border legally and do the field, construction, and service work they have for almost a hundred years. The workers would not be granted the right to stay here permanently, but we would know who and where they are. The hope would be that once the available jobs were filled by authorized immigrants, those unauthorized would stop coming because employers could no longer hire them. This would free the Border Patrol to look for terrorists— instead of people just seeking work.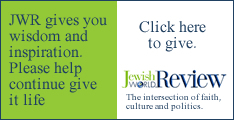 The next phase would be trickier. How would we develop some kind of earned legalization program for the illegal workers already here without creating the expectation that asylum would eventually be granted to all?

Both the Bush and the McCain-Kennedy plans make allowance for illegal immigrants to gain what would be, in effect, a temporary visa. They could work for a prescribed time, pay taxes, and, in time, apply for a green card.

Intuitively, many Americans reject these ideas because they smack of accepting illegality and providing an amnesty. In fact, the proposals don't forgive illegals for breaking the rules but offer them an opportunity to earn their way back to the right side of the law—an American version of a second chance. Yes, they must wait as long as other applicants for full legal status, but at least they can begin the process of assimilation. But there should be one constraint: We must stop the endless chain of immigration that results from an absurdly loose family reunification policy that allows an immigrant to bring a brother who brings a sister who brings a brother-in-law, who brings a daughter, ad infinitum. At the same time, we would do well to balance the influx of unskilled workers by reopening the door now half-closed to people with the unique education skills and vitality we need.

The Bush and McCain-Kennedy programs offer humane and practical ways of eliminating the shadow world of illegal aliens, enhancing security, and nurturing the ever evolving American identity. In the phrase of our founders, let us "form a more perfect union." Objections will come from left, right, and center, but reform of immigration calls for genuine national leadership, and it calls for it now.
Every weekday JewishWorldReview.com publishes what many in in the media and Washington consider "must-reading". Sign up for the daily JWR update. It's free. Just click here.
JWR contributor Mort Zuckerman is editor-in-chief and publisher of U.S. News and World Report. Send your comments to him by clicking here.
© 2005, Mortimer Zuckerman