Jewish World Review May 26, 2005 / 17 Iyar, 5765
Saving the Fairies
By Mort Zuckerman


http://www.JewishWorldReview.com | Once upon a time, America' s workers were protected by three good fairies. "If you work all your life to build a new America and save when you can," the fairies promised, "we three will make your dreams of a secure and happy retirement come true." One of the fairies guarded personal savings against the ogres of inflation, another kept an eye on the gremlins in employers' pension plans, and the third — the grandest fairy of them all--had a cave full of gold coins piled up by all the workers in a magical scheme called Social Security.

Today, the fairies' promises are unraveling before our eyes. Personal savings rates are plunging. Company pension plans are in free fall. And the good fairy guarding all that gold? Well, she's being advised by no less than the president of the United States to start betting it on the stock market — despite the fact that the average stock market fund eked out just a 1 percent gain in the past five years, while investors who poured money into the 50 hottest funds over the same period are down an average of 42 percent. Think the good fairy can beat that?

The frailest of fairies is the one watching employers' pension plans. No longer can it be assumed that companies will simply pay up. United Airlines has just become the biggest company in the nation's history to renege on its pension promises, having been allowed by a bankruptcy judge to void its obligations to about 120,000 employees and retirees. The government's Pension Benefit Guaranty Corp. will have to assume the liabilities, freeing United of more than $3 billion in pension contributions over the next five years. The government will continue to pay pensions up to $45,614 this year for a United employee retiring at the age of 65; for others — especially pilots who typically accumulate six-figure pensions and must retire at age 60 — the cuts will be draconian.

Junk. What does it all mean? Delta's pension plan is underfunded by $5 billion, Northwest's by $3.8 billion. But it's not just the airlines at risk. Pension underfunding runs at an estimated $450 billion at American companies. Some $96 billion might be dumped onto the Pension Benefit Guaranty Corp., whose current deficit already exceeds $23 billion. And the trend is, to put it mildly, alarming: Just five years ago, the pension-guaranty corporation recorded a surplus of more than $9 billion.

Maddeningly, much of the underfunding of pension plans is taking place at financially healthy businesses — companies that are simply shortchanging their obligations. Should they fail to replenish these funds, the pension-guaranty corporation (i.e., the taxpayer) will have to shoulder these obligations, as well.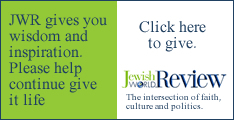 Most of the companies now in trouble are legacies of the 20th century, when they compensated for frozen wages through pension benefits. According to a study by Credit Suisse First Boston, 326 companies in the Standard & Poor's 500 index have underfunded benefit plans, posing a shortfall exposure of up to $185 billion. The auto companies are of special concern, given the recent decision by Standard & Poor's to downgrade GM and Ford stock to junk status. That means an additional $45 billion to $50 billion of underfunded pension promises could be dumped on the pension-guaranty corporation. Making matters worse is the fact that insurance premiums being paid by these companies to the pension-guaranty corporation are drastically underpriced and haven't increased since 1994.

What can be done? Congress is weighing legislation that would require companies to fully fund their pension plans and to pay higher premiums to the pension-guaranty corporation. The White House is proposing an $18 billion increase over five years. Many companies don't like this, and their lobbyists are pushing to reduce any premium increase to a third of that thought necessary. Additional regulations would prevent firms with underfunded plans from making new pension promises they are unlikely to fulfill.

This legislation offers real hope of preserving the dream, but we must do more, improving productivity and keeping a sharp eye on compensation, especially to senior executives. Over the long term, the risks to American businesses and the economy lie in the vagaries of global competition, specifically from businesses in China and India, which have much lower wage and salary structures and virtually no pension or healthcare obligations.

The sad fact is that a new generation of retirees, many the grandchildren of those who enjoyed complete retirement security, is facing a much higher risk of financial hardship in what should be their golden years — for both healthcare and pensions. The pension-support legislation now on Capitol Hill must be passed without dilution to ensure that the burden on taxpayers doesn't grow and to guarantee that at least a semblance of equity is retained in pension distribution. And Social Security must be preserved. Think of it as giving the three fairies a new lease on life.
Every weekday JewishWorldReview.com publishes what many in in the media and Washington consider "must-reading". Sign up for the daily JWR update. It's free. Just click here.
JWR contributor Mort Zuckerman is editor-in-chief and publisher of U.S. News and World Report. Send your comments to him by clicking here.
© 2005, Mortimer Zuckerman