Jewish World Review August 1, 2005 / 25 Tammuz, 5765
CAFTA: Points on the board for Bush
By Michael Barone


http://www.JewishWorldReview.com | So now we can add CAFTA to the list of bills—trade promotion authority in 2001 and 2002, the Medicare prescription drug bill in 2003—that the Republican House has passed by one- or two-vote margins. The House leadership once again took to the floor a measure on which they knew they were short of the 218 majority and went about squeezing out the last votes one by one. This time they had to extend the nominally 15-minute roll call to only 69 minutes. On Medicare/prescription drugs they had to drag it out almost three hours.

CAFTA—or to give it its full name, the Dominican Republic-Central American Free Trade Agreement—was nonetheless an important win for the Republicans and for George W. Bush. On the morning of the vote the president went over to Capitol Hill and spoke to the House Republican Conference. According to the accounts I have heard and read about this closed-door meeting, Bush emphasized that CAFTA was a national security issue.

We have to decide, he apparently said, whether to shore up the new democracies of Central America and the Caribbean or leave them prey to the likes of Hugo Chavez and Fidel Castro. Republican members who had already committed to voting against CAFTA twisted uncomfortably in their seats, I am told. When presidents, of whichever party, tell congressmen earnestly and urgently that the national security interests of the United States are at stake, it usually has an impact. Congressmen may make commitments for parochial political reasons. But few of them are cynical or world-weary enough to brush off a presidential plea based on the security interests of the United States.

This was an important victory for the administration, an indication that Republicans are firmly in control on Capitol Hill and that the Republican leadership won't flinch in the face of discouraging numbers. To read most media accounts of this session of Congress, you would think that the administration's program is a shambles. Social Security changes have been deferred, free trade is in trouble, judicial nominations are being held up, etc., etc. Actually the Republicans have been faring pretty well.

They have passed the bankruptcy bill and the class-action bill. The House is moving with uncustomary speed on appropriations. The defense authorization bill, with important provisions, is moving forward. Senate Majority Leader Bill First is pressing estate-tax repeal. The House is preparing to pass an energy bill and a transportation bill. Both, obviously, will include provisions promised to secure votes on CAFTA.

As for Social Security, House subcommittee Chairman Jim McCrery says that Ways and Means will pass a Social Security/retirement bill in September and that the House will consider it in the fall. The bill is not likely to address fully the Social Security system's solvency problems, nor will it necessarily include personal retirement accounts in the form Bush has asked for. Nor is it clear that it can move forward in the Senate, where Democrats seem united in opposition and prepared to filibuster.

September is also the deadline for the report of the tax commission headed by former Sens. Connie Mack and John Breaux. No one is sure what they will put forward. But Ways and Means Chairman Bill Thomas has shown the capacity to steer complex legislation through committee and to success on the floor—sometimes by only one or two votes. His procedure is to put together complex and sometimes unrelated provisions which can add votes to the measure until he comes up with a majority. If you pass a bill by more than one vote, he once said, you have given away too much.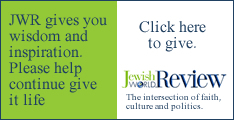 The prospects for major tax changes in the Senate are unclear. The key may be the Alternative Minimum Tax, passed in the 1960s to apply to just a few high-income taxpayers but which, because it is unindexed for inflation, is slated to apply to about 10 percent of all taxpayers by 2010 and to far larger percentages in high-income states like New York, New Jersey, Connecticut, and California. Those four states are represented by eight Democratic senators. Many of their votes come from high-income liberals who will be discomfited, to say the least, to discover that generous deductions will no longer apply to them because they have become subject to the AMT. Former New Jersey Sen. Bob Torricelli, always quick to sniff the political win, sponsored a bill for AMT repeal. Senate Democrats who want AMT repeal may find that they can get it only by supporting a tax bill with other measures they otherwise wouldn't vote for.

Many conservatives have expressed dissatisfaction with the Bush administration and the Republican legislative record on the grounds that it hasn't produced the kind of massive changes that Bush has promised. Many liberals in the media and otherwise have made similar characterizations. There is some truth to these charges. But what Bush and the Republicans have been doing—you can see it most clearly on tax cuts, where they have rolled out one incremental change after another—is less to reduce government than to change it, step by step, so that it provides individuals with more choice and accountability.

In football terms it is a ground game, not a passing game. Sometimes it fails: You may be at fourth down and three to go and not get the yardage. But on CAFTA, the administration and the Republican leadership once again put points on the scoreboard.
Every weekday JewishWorldReview.com publishes what many in in the media and Washington consider "must-reading". Sign up for the daily JWR update. It's free. Just click here.
BARONE'S LATEST
Hard America, Soft America: Competition vs. Coddling and the Battle for the Nation's Future
America is divided into two camps, according to U.S. News and World Reports writer and Fox commentator Michael Barone. No, not Red and Blue, though one suspects Barone may taint the two groups in the hues of the 2000 presidential election. Barone's divided America is one part Hard, one part Soft. Hard America is steeled by the competition and accountability of the free market, while Soft America is the product of public school and government largesse. Inspired by the notion that America produces incompetent 18 year olds and remarkably competent 30 year olds, Barone embarks on a breezy 162-page commentary that will spark mostly huzzahs from the right and jeers from the left. Sales help fund JWR.
JWR contributor Michael Barone is a columnist at U.S. News & World Report. Comment by clicking here.
© 2005, US News & World Report