Jewish World Review Feb. 17, 2004 / 25 Shevat, 5764
Myths easily spring up, but take them with grain of kosher salt
By Lisa J. Huriash


http://www.jewishworldreview.com | (KRT) Like claims that alligators roam the New York sewer system, there are kosher myths that should be dispelled. Here are a few:

Myth: Kosher means "blessed by a rabbi."

Fact: Kosher in Hebrew literally means "fit" or "acceptable." When referring to food, it indicates that the food conforms to Jewish laws that have been around for 3,000 years. To produce a kosher product, all the ingredients must be kosher certified, as must the equipment with which the food is made, explains the Chicago Rabbinical Council. To identify certified kosher items, certification agencies have registered trademark symbols. The most common is the OU symbol.

Myth: The Kosher Food Tax is the biggest consumer fraud existing in America.

Fact: Extremists often claim that getting kosher certification markings on food products is a tax because it costs consumers extra money. And anyone buying those products, Jewish or not, has to pay the price.

According to the Anti-Defamation League, this myth is mainly perpetuated by the Ku Klux Klan. For businesses, hiring a kosher inspector to certify their food as kosher is like hiring an additional quality-control inspector, which often results in safer food and increased business.

The cost to consumers for this service is minuscule compared to total food production costs.

What's more, the profit from these products goes, of course, to the companies that manufacture them, and the stores that sell them, not to any religious or ethnic group.

But, in the separate case of kosher meat and poultry, the consumer does pay more. After all, kosher slaughter costs more. But that increase is picked up only by those who buy the kosher meat products.

Myth: Natural foods are automatically kosher.

Fact: According to the Quest Kosher Web site, since natural means "an unadulterated state," that could include fish or oils processed from non-kosher animals. On the other hand, it is easy to determine if something is kosher if it's made from only one or two basic ingredients. For example, natural peanut butter, in most cases, is kosher and needs no certification because it is made entirely from peanuts. But even organic fruits and vegetables are only kosher once they are carefully checked for insect infestations as eating bugs is not kosher.

Myth: Kosher food is naturally more healthful than non-kosher food.

Fact: While kosher has become synonymous with healthful, rabbis don't believe that healthfulness is necessarily the intent of kosher laws.

The Kosher Today magazine explains that the draining of the blood, for example, which is required for kosher meat, does not stem from health reasons, but from a biblical verse that prohibits Jews from eating blood because it is the animal's "life."

"The reason why Jewish people eat kosher food is based on biblical commandments," says Rabbi Yaakov Luban, executive rabbinic coordinator for the OU kosher supervision agency. "The Bible does not say kosher food is healthier, but some people have theorized that may be one possibility why the Divine intended we eat kosher food but you know, we have no way to know that."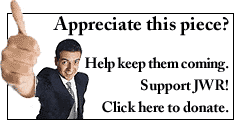 KOSHER QUERIES ANSWERED
The Orthodox Union is visiting synagogues throughout the United States and Canada to answer questions on kosher issues. The traveling rabbis are part of the OU's "Kosher Awareness Program." The rabbis will visit synagogues that request a visit and assume travel expenses.

The first presenter, Rabbi Joseph Grossman of Monsey, N.Y., has already spoken at synagogues, and among the questions he is asked is: "Why do you need kosher certification on spring water?"

His response: Water itself is not a product that has to be certified, he explained, but spring water may be bottled on the same production line that produces grape juice (which may not be kosher) and even beer, which would render the water non-kosher for Passover.

The range of possible topics for the sessions include the laws of kashrus, the concerns involving kosher bakeries and pizza stores, the dairy industry and kosher fish. To organize a session, call Batya Harris at 212-613-8154.
BOOKS FOR KOSHER COOKS
"Feast From the Mideast: 250 Sun-Drenched Dishes from the Lands of the Bible" (Click HERE to purchase. Sales help fund JWR.) by Faye Levy weaves the stories of biblical lands — Israel, Egypt, Lebanon, Syria and Iraq — with their food traditions. Some of the recipes include Persian peach pilaf salad with toasted almonds, Yemenite beef soup with curry spices and potatoes, spiced lamb and Lebanese fish soup with linguine. I particularly like the section about spices, including how to make your own zahtar — a blend of herbs, which in eastern Mediterranean countries is traditionally sprinkled over cheeses and breads. I generally prefer cookbooks with pictures so I know how the food is supposed to look, but I still recommend this book that is without photos.
Every weekday JewishWorldReview.com publishes what many in Washington and in the media consider "must reading." Sign up for the daily JWR update. It's free. Just click here.


Lisa J. Huriash is a columnist for South Florida Sun-Sentinel. Comment by clicking here.

© 2004, South Florida Sun-Sentinel Distributed by Knight Ridder/Tribune Information Services.