http://www.jewishworldreview.com | (KRT) Kosher food — it's not just for Jews anymore.

In fact, most consumers would probably be shocked to know that a good number of the products already in their pantries and refrigerators are actually certified kosher.

From Pepperidge Farms and Oreo cookies to Heinz baked beans, Lipton Soup mixes and Wonder Bread, the variety of products certified for use by the kosher consumer is expanding at a pretty torrid pace to address the needs of a growing market.
All kosher. An overwhelming number of America's finest foods are these days

"There has been over the last two decades an explosion in terms of interest in kosher. We've grown in 20 years by a factor of about 20," said Rabbi Menachem Genack, head of the Kashruth Division of the Orthodox Union, the largest and most well known of the nearly 600 agencies and individuals stamping their approval on kosher products.


Just look at Kosherfest.


Now in its 15th year, the show, held last week at New York's Jacob K. Javits Convention Center, has grown from 59 booths with less than 900 visitors to nearly 500 booths and more than 12,000 visitors with 30 countries represented at Kosherfest 2003.


According to Menachem Lubinsky, co-producer of Kosherfest and president and CEO of Integrated Marketing & Communications in New York, the U.S. produces about $500 billion worth of packaged foods of which $170 billion is certified kosher. On the ingredient side, there's also about $500 billion of which $300 billion is certified kosher.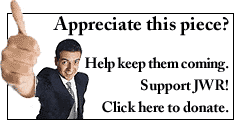 "The industry itself, we believe, is at least a $7.5 billion market that has been growing at a rate of 15 percent a year," he said.

The word kosher itself means fit and proper, meaning that the food has been prepared or is in consonance with Jewish law related to kosher. "The thing that generally makes a product kosher is the ingredients that are used — that the ingredients are proper and they've been prepared on equipment that is segregated only for kosher use," said the Orthodox Union's Genack.

Yet, many interpret the kosher seal as meaning healthy and quality. Bruce Mills, vice president of operations and marketing for My Grandma's of New England, which displayed an assortment of coffee cakes at the show, said he saw the value of making his product kosher when he and his partners took the company over from its founder about 11 years ago.

"It's been our experience that people associate the word kosher with quality and purity so it helps us sell our product even to the nonkosher, non-Jewish community," said Mills, who noted that 95 percent of his customers were not kosher or even Jewish.

Another reason for the increase in demand for kosher products is the "pareve" designation received by many items. "Pareve" the Hebrew word for "neutral," tells customers that the product contains no meat or dairy byproducts, making the item acceptable to vegetarians and the lactose intolerant.

Those who adhere to kosher biblical laws do not eat meat and dairy together.

Comedian Jackie Mason is even getting into the act.

The Broadway performer has put his face on a "pareve" lactose free, gluten free, cholesterol free cheesecake manufactured by Rhoda's Best, which was introduced last week at Kosherfest.

But it's not just smaller companies that are addressing the trend.

Major manufacturers such as H.J. Heinz and Coca-Cola have offered kosher products for years.

And now Campbell Soup Co., which has already turned the heads of kosher consumer in recent years by certifying its Pepperidge Farms cookies and Godiva chocolates as kosher, has finally taken the plunge with its benchmark product. Just this fall, the Camden, N.J.-based company introduced its first kosher soup when the "vegetarian vegetable" variety received the Orthodox Union's seal of approval.

"The initial reaction from consumers has been very, very positive," said Jeremy Fingerman, president of U.S. Soup for Campbell's.

Paperwork and getting the equipment ready for kosher production took about a year but Campbell said it made no changes to the actual soup to receive the certification. "You have to be very careful when you make changes to some of these top selling items that you don't affect the taste or quality delivered," Fingerman said.

Though the first, Fingerman said the vegetarian vegetable was "by no means the last" soup the company would be making kosher. He said Campbell would see how the product goes and continue to look for opportunities to address different niche segments within the market place.

"We see the growth in the kosher consumer base and the amount of kosher products that are out there," said Fingerman. "We're seeing data of about 5 million households with kosher seeking consumers and that's a big number. We want to make sure we're not missing opportunities."

While the kosher consumer once had to rely heavily on specialty grocers for their purchases, they can now find just about everything they're looking for at the major supermarket chains — and not just in major Jewish population centers like New York.

"Someone woke up and realized it's a lucrative market," said Sheila Guyer of Farmington Hills, Mich., who said that she can now find about 99 percent of what she needs among three local major supermarkets.

You'll get no argument from Andrew Kramer. The director of ethnic marketing and specialty foods at Albertson's said sales of kosher foods at Albertson's stores were seeing double-digit gains.

"We're just responding to the customer trends and the customer needs," said Kramer who noted that kosher food sales were growing throughout the country.

Those trends and needs required major changes to Albertson's thinking about kosher products.

"Our kosher food sections are definitely changing — major changes. We're taking the old matzah ball, gefilte fish, borscht section and really integrating a lot more upscale gourmet products that just happen to be kosher and that's really responding to our customers," said Kramer. "Our customers are looking for how can they incorporate kosher products into an everyday lifestyle and frankly most people who are eating kosher don't want to eat those types of items on a regular basis so we're getting gourmet soups and marinades and candies and snacks and things like that.

"We're putting a new face on kosher."
© 2003, MarketWatch.com Inc. Distributed by Knight Ridder/Tribune Information Services.