al-Reuters on the Arrested Jewish Gunman: No Immediate Claim of Responsibility for the Attack
Miami Beach-based Militant Zionist Octogenarian Terror Group Most Likely Responsible

WHO NU?

http://www.JewishWorldReview.com | Operating on the mistaken assumption that engaging in terrorism can win sympathy for Jews the way it does for Muslims, two Israeli men opened fire on Palestinian civilians in separate incidents last month. But even though attacking the World Trade Center and the Pentagon four years ago turned out to be the best public relations move for Muslims yet, the two Israeli settlers misfired in their petty, low-key attempts to duplicate that successful strategy.

Instead of a concerted campaign by various countries with Jewish populations to convince their respective citizens that Jews "aren't all like that" and "Judaism is a religion of peace," people could be heard muttering, "You see? You see how they are?!"

The Reuters Arab reporting on the second of the two shootings, in which a West Bank driver shot up his passengers and was arrested, included the sentence "There was no immediate claim of responsibility for the attack."

But those in the know speculate that a militant Zionist octogenarian terror group based in Miami Beach was most likely responsible.

Writing for al-Reuters, Wafa Amr — with additional reporting from dhimmis Corinne Heller, Dan Williams and two of their other masters Nidal al-Mughrabi and Mohammed Assadi — stated that Palestinian Prime Minister Mahmoud Abbas appealed to Palestinians to not respond to "provocations and not to provide any pretexts or excuses to those wishing to halt the Israeli withdrawal from Gaza" beyond any already scheduled suicide bombings.

According to the same British-Muslim news service, Islamic Jihad issued a statement giving assurances that any retaliatory strikes would take place in the West Bank or Israel, not Gaza.

Two weeks earlier, continued al-Reuters, "an ultranationalist Jew opposed to the Gaza withdrawal shot dead four Israeli Arabs aboard a bus in northern Israel. The gunman…was beaten to death by an angry mob." Palestinians called on the Israeli government to not pursue any routine investigations that a beating death typically calls for, saying that the incident doesn't compare to the many hate crimes which truly do call for investigation, such as when a Muslim perceives an insult or gets a dirty look. In contrast to such insolence, the Jew's lynching merely restores the yin and yang of the Muslim-Infidel relationship.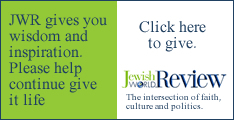 Anyone in doubt should note that the number of Jewish terrorists can be counted on one hand with a missing digit, whereas a list of Muslim terrorist names would take as long to compile as it took Yad Vashem to compile the list of Holocaust victims. Indeed, a Muslim terrorist list would read like a Jewish Nobel laureate list, whereas the Jewish terrorist list reads like the Muslim Nobel laureate list.

In reporting on the two recent shootings by Israelis, the media community did not engage in any hand-wringing about using the label "terrorist," and applied the term quickly and liberally. The Jewish settler-assailants weren't even allotted one or two "revenge killings" that Balkans Muslims enjoy by the thousands. After all, a lone lunatic who snaps is nothing like a systematic strategy supported by millions. If it's out of character, it must be terrorism; if it's second nature, it must be something else.

That's why Hasan Akbar, the 101st Airborne Division soldier who opened fire on several fellow soldiers in 2003, was explained as being disgruntled for getting rebuked previously and being ornery in general. And in 2002, Egyptian California resident Hesham Hadayet's financial and psychological problems were blamed when he 'randomly' selected the El-Al counter at LAX to shoot up. During the hunt for the D.C. snipers the same year, police didn't put much stock in the possibility that they could be looking at Islamic motivations for the attacks. Europe, meanwhile, maintains diplomatic relations with Hamas.

Because Islamic terrorism is not as easy to recognize as Jewish terrorism — and envying the post-9/11 celebrity status of Muslims in general — a Jewish Gaza settler is seeking to become Palestinian. "I have met with Palestinians," Avi Farhan told al-Reuters. "I am willing to be a test case for peace and take up Palestinian citizenship." Farhan's two sons and six other Jewish settler families plan to follow suit.
Every weekday JewishWorldReview.com publishes what many in Washington and in the media consider "must reading." Sign up for the daily JWR update. It's free. Just click here.
Comment on JWR contributor Julia Gorin's column by clicking here.
© 2005, Julia Gorin