Jewish World Review August 15, 2005 / 10 Av, 5765
Ed Klein's Hillary: An Odyssey Through the Soulless Mind of the Talentless-Overachiever- Psycho-broad Phenomenon
By Julia Gorin


http://www.JewishWorldReview.com | Little is more annoying and transparent than conservative pundits putting on an air of elitist dignity and taking the high-minded road, adopting the posture of their "objective" liberal counterparts—at the expense of someone or something that deserves better, in this case Ed Klein's book "The Truth About Hillary." This invaluable contribution to the national dialogue in prelude to the scariest presidential race in history has been used by conservatives from Joe Scarborough and Sean Hannity to Peggy Noonan and John Podhoretz as a point of fleeting, brown-nosey, cushy convergence with their ideological adversaries, whom they mimic in shunning the book. I'm not sure what they'll gain by waxing indignant over Klein's supposedly "going too far" and being "too salacious" and getting "too personal" about a woman who would have them all eliminated if she could.
BUY THE BOOK


Does this book sound intriguing?

Click HERE to purchase it at a discount. (Sales help fund JWR.).
Understandably, the pundits may be scared of being audited, or worse, during a potential Clinton II White House, and so they're covering themselves now, given Hillary's reputation for not forgetting even the slightest slight.


But isn't it relevant to know if a likely presidential candidate has been driven her entire life by blind ambition and self-service rather than a sense of right and wrong? Isn't it important to know if a likely presidential candidate's attitude toward fellow human beings is strictly utilitarian? Ed Klein's book gives the fullest picture to date of just such a personality, one that should have the ring of familiarity to many: Who, in the course of a lifetime, hasn't encountered—somewhere, sometime, somehow—a Hillary Clinton in one form or another? She's a type, a mold, a case study. It's the Compulsively Lying Psychobroad-Striver-whose-Ambitions-are-Ahead-of-her-Talents Phenomenon, and one doesn't need meticulous sourcing by Ed Klein to recognize it.


A conversation Klein quotes between Hillary and Liz Moynihan, wife of late New York Senator Daniel Patrick Moynihan, illuminates some of the condition's properties. As Pat listens quietly in the Moynihan living room in upstate New York, Liz tries to explain to Hillary why her early, pre-Senate-race poll numbers in New York aren't good:


"'The reason you're not doing well in New York,' said the straight-talking Liz, 'is because Jews don't like you.'


"'Is it because of what they say I said about the Palestinians?' Hillary said.


"'The thing that is wrong with that statement isn't what "they say" you said,' Liz said sternly. 'It's what we all know you said—that you favor a Palestinian state.'


"'Well…,' Hillary stammered.


"'In any case,' Liz continued, 'it's not what you said about the Palestinians that has disaffected the Jews so much. It's health care.'


"'Health care?' Hillary said.


"'Yes,' Liz continued, 'health care. New York has a lot of teaching hospitals, and, according to your health-care plan, you want to close them down. New York has lots of Jewish doctors, and those doctors have lots and lots of wives and relatives and patients, and they don't like what you want to do.'


"'I'm interested in what you say about health care,' Hillary said, 'because I had a bill that would protect the teaching hospitals—'


"'Hillary!' Liz interrupted. 'Please! That's Pat's bill.'


"'Oh,' said Hillary, 'did he have one, too?'


"Hillary wasn't an elected official, and yet she was talking as though she had introduced her own bill. And she was looking Liz Moynihan in the eye and comparing herself to Pat Moynihan, who had one of the most distinguished records in the history of the U.S. Senate.


"At that point, Pat Moynihan had had enough.


"'You have to excuse me," he said to Hillary, getting up slowly from his chair, favoring his back. 'I told them I would go to the Senate today.'


"He left the room. But he did not go to the Senate. He went to an adjoining room and waited for Hillary to leave. He later said that he could not stand listening to Hillary avoid giving direct and honest answers.


"'She's duplicitous,' Liz later told a friend. 'She would say or do anything that would forward her ambitions. She can look you straight in the eye and lie, and sort of not know she's lying. Lying isn't a sufficient word; it's distortion—distorting the truth to fit the case.'"

For many years, I felt very much alone in my marveling at the way people regarded, responded to, perceived and dissected the Clintons as though they were real people driven by the same things that other people are driven by, rather than empty shells driven only by power-lust. I eventually started to think that perhaps I was being unfair and even kooky. But now Ed Klein has put that self-doubt to rest.

He sums up Hillary's personality thus: "…Hillary was convinced that candor, honesty and truthfulness only invited disaster…she seemed to lack the innate knowledge of good and evil, right and wrong, and the obligation to tell the truth."

For the psycho-broad species, every move, every word, every interaction with a fellow human being is a calculation, a strategic play, a means to an end. Every day is an exercise in manipulating and controlling others with whom her professional future is entwined, the objective being to make it to the next day. (Klein notes that Hillary's loathing of the media stems from her inability to control them.) When such a woman is given that first opportunity by a hapless employer, mentor or public, a day can turn into a month, can turn into a year, can turn into a career—until she becomes unstoppable even though she was out of her league from the start.

In a Newsmax dispatch, Klein relates the principal message of his book: "Hillary has no principles beyond Hillary." This is consistent with the psycho-broad quality of not having any of one's own convictions aside from acquiring and keeping power, and facilely becoming whoever she needs to be for the moment. The psycho-broad betrays easily once an entity no longer serves her ends or becomes a liability—regardless of how much of her bidding the entity has done. More than a few Hillary drones, supporters and fundraisers, for example, have dropped their jaws at her swift betrayals. At the same time, to paraphrase someone who worked with Hillary on the failed health-care reform package and who appeared on Fox News about two years ago but whose name by now I unfortunately don't recall: If she ever becomes president, it will be tragic for the families of those who have ever crossed her.

The psycho-broad mental stock trusts no one, confides in no one, is unknowable. Klein quotes one major Clinton campaign donor as saying, "'I'm not sure how many people are close to Hillary at all. My wife and I have spent hours and hours with her, but do I have a clue to what she's thinking? No. She's so closed, so guarded, so careful.'"

While few who fit the profile are as callous and terrifying with a penchant for decking males (a Hillary habit from childhood) and in a position to do as large-scale damage as Hillary, there are plenty of them out there. My husband's Hillary was a co-worker named Nancy, who was actually incapable of telling the truth at all—about anything, no matter how small or work-unrelated, and she would become whatever she felt she needed to be depending on whom she was talking to. When even the most insignificant glitch would arise and need a quick fixing, there was no getting to the bottom of anything, no resolution to be had. Her method was to lie, accuse, backtrack, contradict and twist in order to deflect blame from herself even if there was no blame to be had.

These qualities in the psycho-broad can come coupled with a condition called pathological narcissism. Klein describes Hillary's: "Asked by a reporter how she thought the American people would react to the attack on the World Trade Center and the Pentagon now that they were on 'the receiving end of a murderous anger,'" Hillary answered, "'Oh, I am well aware that it is out there,' she said. 'One of the most difficult experiences that I personally had in the White House was during the health-care debate, being the object of extraordinary rage. I remember being in Seattle. I was there to make a speech about health care. This was probably August of '94. Radio talk-show hosts had urged their listeners to come out and yell and scream and carry on and prevent people from hearing me speak. There were threats that were coming in, and certain people didn't want me to speak, and they started taking weapons off people, and arresting people. I've had firsthand looks at this unreasoning anger and hatred that is focused on an individual you don't know, a cause that you despised— whatever motivates people.'

"As always with Hillary, it was all about her." The incident harkens back to a post-9/11 TV interview, in which Hillary claimed Chelsea was jogging downtown and was dangerously close to the attacks on the World Trade Center as they happened, when in fact Chelsea was watching them on TV at a friend's apartment two miles (about 40 city blocks) north.

Klein considers Hillary's need for dominance to be pathological as well, and compares it to that of Richard Nixon, with a difference: "Whereas Nixon sought power in large part to overcome his low self-esteem, Hillary seeks power because she has unrealistically high self-esteem."

"The objection that people had to Hillary was not that she was ambitious, or that she pursued power. Nowadays, people applauded powerful women in every field of endeavor—from Texas senator Kay Bailey Hutchinson to Secretary of State Condoleezza Rice. Such women had earned their place in the sun.

"Hillary, on the other hand, behaved as though she was entitled to power. She had been brought up by parents who taught her to believe that she was stronger, smarter, and better than everyone else…It was Hillary's exaggerated sense of her own importance and her feelings of superiority—not her gender—that turned people off."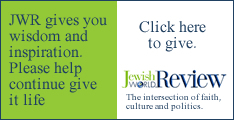 I thought the post-Bill-Clinton verdict, at least among conservatives, was that a leader's character matters. After seeing the disastrous, treasonous consequences of the other Clinton's personal moral missteps—such as allying the country with al Qaida's jihad in the Balkans in order to deflect headlines from his "private" troubles—why shouldn't Americans be equipped to make an informed decision in 2008? "Too personal"? Klein is describing a personality! Why, of all people, have conservative pundits dismissed it as irrelevant?

Klein's is a cautionary tale about the lesser known but more damaging dangers of self-esteem not buttressed by substance—and a testament to how far one can get on sheer determination. Something that Klein's detractors neglect to give him credit for, mostly because they haven't read the book, is that he manages to leave even the most dismissive, heretofore unimpressed, veteran Hillary loather in awe of the skill, indeed the mastery, of manipulation with which Hillary clawed her way to the highest levels of power. I, for one, now understand that she is not to be easily dismissed as the airhead ideologue that she is, but must be respected as an enemy. She is formidable, and she means to win, again; the public needs to internalize this.

In his epilogue, Klein details an unlikely meeting one afternoon in March 1993, when the Clintons invited Richard Nixon to the White House. Nixon would later recall what he observed: "'The kid [Chelsea] ran right to [Bill Clinton] and never once looked at her mother…I could see that she had a warm relationship with him, but was almost afraid of [her mother]. Hillary is ice-cold. You can see it in her eyes."

A former Hillary Senate campaign worker seemed to confirm this assessment: "'She has this unbelievable ability to be a liar. She is soulless.'"
Every weekday JewishWorldReview.com publishes what many in in the media and Washington consider "must-reading". Sign up for the daily JWR update. It's free. Just click here.
Comment on JWR contributor Julia Gorin's column by clicking here.
© 2005, Julia Gorin.