This Passover, we must remember that President Obama is not our master and will not determine our fate

http://www.JewishWorldReview.com | The passage of Obamacare confirms Fouad Ajami's characterization of President Obama as America's first "cosmopolitian" president — i.e., the first to see the European model of governance by centralized bureaucracies as a model for emulation. Obamacare marks a transformative moment in the relationship of Americans to their government. It will vastly expand the federal bureaucracy and limit the freedom of choice of every "private" actor in the health care system — patients, doctors, and insurers.
America has embarked on the European path of economic stagnation and declining influence. Since 1945, Europe has depended on America to defend it, while spending ever smaller percentages of its GNP on defense. The huge budget deficits resulting from Obamacare will push America in the same direction.
The nearest American model to Obamacare, the Massachusetts health care plan, has plunged the state into near bankruptcy, and led to the election of the first Republican senator in nearly forty years. People and jobs are fleeing big government, bankrupt California and flocking to small government Texas.
Yet despite these cautionary tales, the Democratic-controlled Congress pushed ahead with Obamacare. Why? Because no matter how much crummier health care becomes for most Americans, no matter how much higher the taxes on the middle class, no matter how much larger the federal bureaucracy overseeing health care, no matter how great the shortage of doctors, as the profession becomes ever less attractive, and no matter how great the drag on the American economy of skyrocketing deficits — medical care will at least be equally crummy for everyone.
The Democrats pushed forward with the most ambitious possible revamp of one-sixth of the American economy, rather than opt for incremental steps aimed at specific aspects of the health care delivery system — e.g., the uninsured, spiraling costs — not despite the increase in the size of government entailed but because of it.
Every major government entitlement program has ended up costing many times more than initially projected, and the cost projections of the proponent's of Obamacare do not meet even minimal levels of credibility. In the first decade, they are skewed by the fact that four years of taxes will be collected before the major new benefits begin to bite. And the projected costs are predicated on half a billion dollars of annual cuts in Medicare. Those cuts will either be quickly rescinded, or a large group of angry seniors will find out that they can no longer find doctors willing to treat them.
World War II cost Britain its empire, and the huge budget deficits wracked up by Obamacare will likely force America to abandon its role as global policeman. That may be fine with Obama, whose bowing and scraping before despots reflects a profound unease with Pax Americana. Yet an American withdrawal will not leave a kinder, gentler world. A nuclear Iran will inspire many imitators and the retreat of the Great Satan will only whet the appetite of radical Islam. From these threats, the United Nations will not protect us.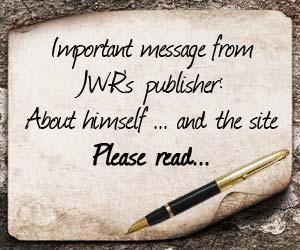 PRESIDENT OBAMA promised to deliver on healthcare reform where all previous presidents failed. What next could satisfy the vaulting ambition of the most self-referential president ever, one who described his nomination, without a trace of irony, as "the moment when the rise of the oceans began to slow and our planet began to heal?" Cap-and-trade, which would intrude another massive federal bureaucracy into every area of the American economy, would fit the bill. But political suicide is by definition a one-time affair, and there will not be enough supporters left in Congress to pass cap-and-trade.
The next frontier, then, will be in foreign policy, which necessitates no messy negotiations with Congress. Foreign policy offers more opportunities as well for one who seeks to be remembered not just as the president of the United States but as the high priest of the "religion of humanity."
Obama seeks to deliver a Palestinian state — not to be confused with bringing peace to the Middle East. That is the meaning of the demand made on Prime Minister Netanyahu to commit to a Palestinian state within two years. Any peace other than that of the graveyard, would minimally require the Palestinians to accept Israel's existence and renounce the "right of return," ensure Israel's ability to prevent the West Bank from becoming another Gaza Strip within kilometers of its only international airport and major population center, and recognize that no Israeli government can uproot half a million Jews from homes built beyond the 1949 armistice lines.
None of these goals are subject to deadlines, and none are closer to attainment than they were at the outset of the Oslo process. The Palestinian Authority today refuses to even sit in the room Israelis. How can they make peace? Another generation of Palestinian children has been raised on a cult of martyrdom and the promise of Israel's eventual destruction. The Palestinian Authority — not Hamas, as Secretary of State Hilary Clinton erroneously stated last week — celebrates arch-terrorist Dalal Mugrahbi, architect of the Coastal Road Massacre.
Vice-President Biden says that it is hard for the Palestinians to stop incitement, even in the Palestinian Authority-controlled media and school system, just as it is hard for Israel to stop building in Jerusalem. But Israel never undertook not to build in Jerusalem. The Palestinians, however, undertook at the outset of Oslo to stop incitement. They are no closer to delivering on that promise today. If ending incitement is hard for the Palestinian leadership, that is only because the Palestinian street is not ready for peace and has never been prepared for it by its leadership.
But peace for Israel is far less important to Obama than a state for the Palestinians. No confidence-building measures are ever requested from the Palestinians. At every stage, new demands are placed on Israel to placate the Palestinians and convince them that the United States has the power to deliver a state on terms even they cannot refuse.
The Obama administration has made a final solution to the Palestinian-Arab conflict the centerpiece of its foreign policy — far more important than preventing Iran from obtaining nuclear weapons. It has long since been clear that the United States will take no serious steps to prevent a nuclear Iran, despite repeated representations by Sunni leaders that stopping Iran from going nuclear is a far greater priority for them than a Palestinian state.
The administration would never have invested so much energy in the Palestinian-Israel conflict unless it believed in the possibility of success. That belief is predicated on two assumptions. First, there is a solution to the conflict that is obvious to all "rational" men: Israel's return to its 1967 borders with minor adjustments. Palestinian intentions to live in peace are deemed irrelevant.
Second, that settlement can be imposed on Israel. Last May, National Security Advisor James Jones conveyed to a senior European official that "an endgame solution" would be formulated by the U.S., EU, and moderate Arab states, with Israel and the Palestinians relegated to the role of bystanders. He happily allowed that Israel would "not be thrown under the bus."
For the Obama administration, pressure on Israel is win-win. Even if the president fails to deliver a Palestinian state, the administration's evident hostility creates "the space" Obama told Jewish leaders last July he seeks between the United States and Israel. The realist prescriptions of Walt/Mearsheimer/Brzezinski, according to which Israel harms American interests, become more dominant in the adminstration's thinking by the day, most notoriously in the hints by a series of administration officials that Israel's actions are endangering American troops. The realist approach brings the cosmopolitan president in sync with Europe, for which Israel has long constituted a nuisance.
The hostility of Obama administration has not been merely a matter of tone, though there has certainly been nastiness galore, including hectoring demands from the Secretary of State of Clinton and humiliation rituals with Prime Minister Netanyahu left to consider the error of his ways while the President sups with his family. Clinton, channeling Obama, pronounced the announcement of approval of 1,600 new housing units in Ramat Shlomo "an insult to America." Yet when Syria's Assad and Iran's Ahmanijad met the day after the United States announced the resumption of diplomatic relations with Syria to blow contemptuous raspberries at the United States, she detected no insult worth mentioning. And she managed to maintain her icy smile when Russian President Putin called an impromptu press conference to unbraid her in front of reporters with a list of American misdeeds going back to the 1974 Jackson-Vanik amendment.
On the substantive ledger, Israel's quantitative military edge has been allowed to wither: According to the Jewish Instititute for National Security Affairs (JINSA), every Israeli request for upgraded weapons systems since Obama took office has been denied, while the Arab states, most notably Egypt, have been provided with numerous advanced systems on par with Israel's. Most recently, bunker busters necessary for any Israeli attack on Iran's nuclear facilities were diverted. The only foreign policy agreement the current administration has succeeded in securing was a statement two weeks ago by the Quartet two weeks ago condemning Israeli building in Jerusalem. (A treaty with Russia to reduce nuclear arsenals, as French President Sarkozy dismissively pointed out to Obama, is profoundly unserious while rogue states like Iran and North Korea edge ever closer to going fully nuclear.)
Supporters of Israel are finally realizing that the President is not, as they say, "that into" us. Not by happenstance did he sit comfortably for decades listening to Jeremiah Wright's anti-Israel and anti-Semitic invective (including honoring Louis Farrakhan), or fill senior foreign policy posts with those with a long record of hostility to Israel, or say at a farewell dinner party for former PLO spokesman Rashid Khalid that if he ever attained high office he would redress past American foreign policy towards the Palestinians. The New Republic's Martin Peretz, who actively campaigned for Obama, now admits that "he doesn't particularly like Israel." Jackson Diehl, deputy editorial page editor of the liberal Washington Post,describes him as "vindictive and ideological" towards Israel.
Pesach celebrates G-d's removal of the Jewish people from servitude to flesh and blood to become His servants. The American people are Israel's strongest supporters and most important allies; we share with them defining values and vital interests. But this Pesach, we must remember that President Obama is not our master and will not determine our fate.
Interested in a private Judaic studies instructor — for free? Let us know by clicking here.
Every weekday JewishWorldReview.com publishes inspiring articles. Sign up for our daily update. It's free. Just click here.
Comment by clicking here.
JWR contributor Jonathan Rosenblum is founder of Jewish Media Resources and a widely-read columnist for the Jerusalem Post's domestic and international editions and for the Hebrew daily Maariv. He is also a respected commentator on Israeli politics, society, culture and the Israeli legal system, who speaks frequently on these topics in the United States, Europe, and Israel. His articles appear regularly in numerous Jewish periodicals in the United States and Israel. Rosenblum is the author of seven biographies of major modern Jewish figures. He is a graduate of the University of Chicago and Yale Law School. Rosenblum lives in Jerusalem with his wife and eight children.