Jewish World Review March 18, 2010 / 3 Nissan 5770
The economy may need more aggressive and proactive treatment than it is getting
By Jonathan Rauch
http://www.JewishWorldReview.com | What if we had a recovery and no one noticed?
If only the question were whimsical. Gary Gorton, a finance professor at Yale University, recently returned from an economic conference sponsored by the London School of Economics and Political Science and the Bank of England. While there, he informally surveyed economists and financiers, asking them to lay odds on three scenarios. First, a recovery by mid-2011 or early 2012. Second, "Japanese-style stagnation." Third, a double-dip recession, like the one that aborted a nascent recovery in the mid-1930s.
The results, though unscientific, suggest cause for worry. For the British economy, the average view put odds of a recovery by 2012 at only 20 percent, with a 60 percent chance of Japanese-style stagnation and a 20 percent chance of a double-dip. Regarding the U.S. economy, the view was not as bleak but still bleak enough: a 60 percent chance of recovery but a 35 percent chance of stagnation and 5 percent of a double-dip. "I think this is still quite dangerous," says Gorton of a 40 percent probability of stagnation or worse.
His own view? "I am very concerned that we are headed for a Japanese-style lost decade. I think the main problem -- or at least one of the more important -- is that the banking system is in ruins. The traditional banking system relies on securitization for funding, and that is dead. Small banks continue to fail." The Federal Reserve Board, he says, "will keep rates low for a while, which will help. But we should be much more proactive."
Not all economists are as worried as Gorton -- far from it -- but recent conversations with a number of them suggest that policy makers are not taking the stagnation scenario seriously enough. More specifically, Washington has yet to get its mind around three important but rather unpleasant possibilities.
First, the economy may not reach a recognizably "normal" state for a long time. Even many of the moderate-case scenarios forecast a recovery so anemic as to be difficult to distinguish from a mild recession, at least for many Americans.
Second, the political system is unprepared for the downside scenarios. Just how unusual the current situation may be has yet to sink in among a political establishment that still counts on a steady recovery.
Third, if the economy does stagnate or stumble, the burden will fall almost entirely on the Fed to respond quickly and aggressively, which it says it will do. But, in truth, it may already be doing too little.
The economy grew 5.9 percent in the fourth quarter of 2009, but the number is not as strong as it looks. Most of it is based on temporary factors, notably a spurt of inventory replenishment and the now-waning fiscal stimulus. An overhang of debt and low property values continues to weigh down banks' and consumers' balance sheets. Greece's financial problems raise the possibility of a sovereign debt crisis in Europe, where growth has already slowed to a crawl and forecasts are dismal. Developing economies are a bright spot, but China, in the aftermath of a mighty stimulus program, is showing signs of a property bubble and is likely to throttle back.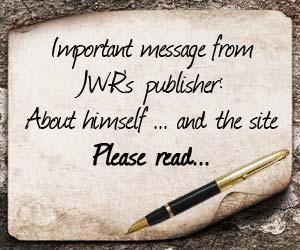 Hopes for a firm U.S. recovery depend heavily on consumers' getting back in the game quickly, an iffy proposition. In a recent speech, Dennis Lockhart, the president of the Federal Reserve Bank of Atlanta, sketched what he called "two competing narratives about how this recovery will play out." In one, businesses rebuild inventories, consumers regain confidence and spend, and banks dig out of their hole. In the other, debt-burdened consumers downshift to "a quite different mind-set compared to the precrisis, prerecession 'normal,' " and lenders are unable or unwilling to accommodate prerecession levels of consumer credit.
"In this narrative, growth continues but at a very modest pace, and unemployment is very slow to recede," Lockhart said. "The first narrative is a return to something resembling normal as we knew it; the second narrative describes a somewhat new and different world" -- Fedspeak for "Uh-oh."
The Fed is watching closely for signs of a stall and promises to act aggressively and quickly if it sees one. "Whichever way the economy tips, we are prepared," Lockhart told his audience. Rapid reaction might indeed prevent a second recession. But would it prevent something more like stagnation? That is less clear.
Even the midrange forecasts are not bright. The Congressional Budget Office, for example, expects unemployment to stay above 9 percent at least until 2012 -- an uncontroversial proposition, because it will take years to replace the 8 million-plus jobs lost in the recession. Moreover, CBO expects that the "output gap" won't be plugged until 2014, meaning that the economy will need that long to return to full steam. Even then, full steam may not be as fast as it used to be: For a variety of reasons, CBO forecasts the average potential growth rate in the latter half of this decade at only 2.4 percent, "well below the average growth rate of 3.4 percent during the past 60 years."
That, again, is a moderate forecast, not a downside one. It implies that Americans will be living with recession-like unemployment levels for at least two years, perhaps longer. Annual real growth in gross domestic product of about 3 percent -- the consensus Blue Chip forecast -- would be significantly slower than the 5 percent or so that is more typical of a recovery, says Joseph Gagnon, an economist with the Peterson Institute for International Economics. "Three percent growth is just not fast enough," he says. "You need more than that in order to get unemployment down and get the economy back to its potential."
Gagnon, who worked for years at the Federal Reserve, looks at forecasts showing growth, employment, and inflation all below target levels and draws what, in normal times, might seem an obvious conclusion: Monetary policy is too tight. But short-term interest rates are already at zero.
What the Fed should do, Gagnon argues, is redouble its balance sheet with a second large dose of so-called quantitative easing, a process in which the central bank creates money and pours it into the economy by buying securities. The Fed has already done about $1.7 trillion worth of quantitative easing, probably preventing a depression in the process, but Gagnon thinks that it should do $2 trillion more. "This is a new world," he says. "Once you hit the zero bound, little movements are no longer relevant."
The difficulty with his prescription is less economic than political. The Fed's aggressive actions to date have already caused consternation on Capitol Hill. Historians may look back and say that the Fed should have done more, says John Makin, the chief economist of Caxton Corp., a hedge fund. "But the real world is the real world. And if Washington believes we're on the path to recovery and the Fed gets more accommodative, that risks another bubble. The room is dark. They have to feel their way."
And so Gagnon and Gorton may be right. The economy may need more aggressive and proactive treatment than it is getting. But the political system has stretched as far as it can. The Fed cannot fire until it sees the whites of the enemy's eyes, in the form of a quarter or two of alarming economic numbers.
The problem is that we might never get a clear view of the enemy's eyeballs. The economic numbers might be disappointing rather than alarming -- but for years to come. Asked about a reactive Fed approach, Garett Jones, an economist at George Mason University, said, "I don't think that's good enough. I think we could go through the experience of a moderate slump for a very long time. There's no reason to think that any of this stuff is especially likely to trigger a collapse. But we could just limp along, Japan-style, for a good long time. It can easily take a decade."
Economically speaking, that outcome would not be catastrophic. Eventually the economy would recover. In the meantime, however, years of drag could do structural damage that would exact a permanent toll. Long-term joblessness erodes workers' skills and employability. Slow growth leaves the government in a deeper debt hole. Depressed balance sheets discourage adventurous investing, leaving entrepreneurial opportunities on the table. Even if it were economically sustainable, a recovery that looked to many Americans more like a recession could push anything like political normalcy well out of reach.
Only Peter Pan would make a confident prediction about the economy, especially in today's exceptional circumstances. But only Pollyanna would ignore unconventional ideas such as Gagnon's, which ought to be high on the policy agenda. The Federal Reserve, however, is politically out on a limb; Democrats have been distracted by health care and bailout backlash; Republicans, by demonizing fiscal stimulus, have made reality-based policy-making harder, which seems to be their job description nowadays. The economy may get less help than it needs.
Every weekday JewishWorldReview.com publishes what many in the media and Washington consider "must-reading". Sign up for the daily JWR update. It's free. Just click here.
JWR contributor Jonathan Rauch is a senior writer and columnist for National Journal. Comment by clicking here.
© 2010, Jonathan Rauch