<!- end inthis -->
Jewish World Review February 9, 2010 / 25 Shevat 5770
The Curse Of One-Party Government
By Jonathan Rauch
http://www.JewishWorldReview.com | Here is what you already know: President Obama's approval ratings are below 50 percent in most polls. Independents have swung against him, and Republicans loathe him. The Democratic Party is in the doghouse. The Republican Party, although gleeful over the Democrats' setbacks, is in worse shape institutionally, held captive by its most extreme partisans and lacking appeal beyond its base. Health care reform, deficit reduction, and global-warming legislation are going nowhere. Obama's campaign promises to change Washington's hyperpartisan ways look like a sad joke.
The question is, how could things have gone south so fast? The economy is clearly a factor, but the economy was even worse a year ago, when Obama was popular and hopes were high. He made mistakes, but politicians always do. This column, while not dismissing situational explanations, asks you to consider a further possibility: Unified government makes the country virtually ungovernable.
Like a lot of people, I have believed for quite some time that power-sharing (one party controls the White House, the other at least one chamber of Congress) works better. The voters prefer it, having split control in 23 of the past 30 years. The two most politically successful and popular recent presidents, Ronald Reagan and Bill Clinton, shared power for most or all of their terms; the most widely reviled of recent presidents, George W. Bush, saw his popularity collapse when Republicans won total control. Reforms win broader acceptance and are more durable when both parties' fingerprints are on them. The two great domestic reforms of their respective eras, tax reform in 1986 and welfare reform in 1996, were products of divided control.
All of that you have heard before from me and others. Recently, however, watching the neck-snapping speed with which a backlash has formed against Obama's all-Democratic government, I have become convinced of a stronger proposition: In practice, the difference between divided and unified control has become so stark that we should think of them as being, for practical purposes, two distinct systems of government -- if you will, binary government. Though the country has only one Constitution, it has two governability settings. Call them Mode 1 (one-party control) and Mode 2 (two-party control). Power-sharing is the switch that toggles between them.
The root cause of binary government is that the two parties, once both broad coalitions with large ideological overlaps, sorted themselves in the 1970s and 1980s into two ideologically distinct entities with effectively no overlap. Their centers are well to the left and right, respectively, of the country's center, and even further from each other.
However, neither party, even if it holds a congressional majority (a majority in the House and Senate), can by itself command a governing majority (a majority of voters), because neither accounts for more than about a third of the electorate. Between them floats a sea of relatively centrist independents. The only way either party can govern sustainably is in coalition with a majority of independents. But moderates are severely underrepresented on Capitol Hill, where there is no Independent Party with which Republicans or Democrats could form a coalition.
So that's the arithmetic. What happens, then, in Mode 1, unified control? The out-party's members (Republicans, at the moment) have no incentive to help the in-party succeed and every incentive to help it fail. They walk away, taking their votes with them. To govern in the face of Republicans' boycott, Democrats need to hold almost every vote in their caucus. But that means governing from the center of their party, rather than from the center of the country -- exactly what has happened with health care reform.
The trouble is that governing from off-center alienates independents, who are angry both because they feel, often correctly, that the system is ignoring them and because they hate the shrill noise emanating from Washington as the outs wage scorched-earth combat. Again, that is exactly what is happening now.
In Mode 1, the president can attempt to hold together a governing coalition by slaloming: veering from left or right to center and back. That is what Clinton struggled to do in his first two years, and it is what Obama is struggling to do now. It can work briefly but not for long. Every zig toward the center offends the party's base (too many compromises!), and every zag back toward the base upsets centrists (he's just too extreme!), and the president looks weak and inconsistent.
The whole system, now, has become dynamically unstable, toxic to itself. As the in-party's base grows restive and the out-party lobs stink bombs, the president bleeds support, Washington turns rancorous, partisans pump up the volume, and independents get disgusted with the president and both parties. Downstream from Washington, public opinion sours on the parties, the president, and government itself. Neither party commands support beyond its base. Neither has a mandate to govern. The country's governability quotient sinks. Doing everything becomes harder.
That is Mode 1. No wonder the voters prefer Mode 2: It runs the cycle in reverse. When the parties share power, the only way to pass legislation is to compromise. Forced to tug against each other, they drag policy toward the center, which makes independents feel included. Forced to work with the other party, the president can now position himself in the center ("triangulate," as the Clinton people called it) and impose centrism on his party's base.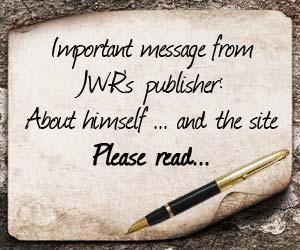 Not everyone will be pleased; far from it. Nonetheless, when the parties share power, it becomes arithmetically possible to find enough support among Democrats and Republicans and independents to form a sustainable governing coalition. The president's popularity improves. The country's governability quotient rises. Politicians, especially the president, have an easier job.
Modes 1 and 2 are tendencies, not inevitabilities. But they appear to be strong tendencies with fundamentally distinct political dynamics. Yes, they are related, but in the way that a bicycle is related to a unicycle: Both are rideable, but one is much more stable for the long haul.
I can't prove the binary-government theory, but it fits the facts. In all three recent extended Mode 1 periods (Clinton's first two years, Bush's middle four, and now Obama's first year), the cycle of events was eerily similar: Congress leaned too far left or right, the president was dragged off center, the country became bitterly polarized, independents grew disgusted, and the voters soon switched to Mode 2. Much the same thing happened in Reagan's first two years, when the defection of "Boll Weevil" Democrats gave Republicans effective one-party control.
For Reagan and Clinton, the switch back to Mode 2 in 1982 and 1994, respectively, proved a godsend. The majority party was forced to compromise, the minority party was forced to behave responsibly, policy swung toward the center, and the presidents regained their standing and left office with high approval ratings. Obviously, other factors were important, especially the economy. But I believe that in both cases the parties governed more successfully and sustainably together than either could have done separately, and the voters felt the same way.
Bush, of course, played the tape backward. His first two years, when Democrats mostly controlled the Senate, produced a series of mostly centrist reforms: No Child Left Behind, campaign finance reform, corporate-governance reform, the anti-terrorism USA PATRIOT Act. Then Republicans won the Senate and spent four years trying to run a one-party government, alienating not only Democrats but also independents and finally even many Republicans. When Democrats won back Congress in 2006, Bush moderated his policies, but it was too late. The public had written him off and was already focusing on 2008.
Obama, so far, is playing Bush's tape, not because he is a wild-eyed extremist or partisan (neither was Bush), but because he is cursed with a Democratic Congress. All the telltale symptoms of Mode 1 syndrome have appeared. The in-party is too far off center, the out-party is stymieing it at every turn, the president can't find stable ground, independents are disgusted, the public is angry. The Democrats cannot translate their congressional majority into a governing majority. Here we go again.
In a world of binary government, forcing the parties to share power is the only way to achieve sustainable bipartisanship in government; to ensure that moderate voters and policies are adequately represented in politics; and to give controversial reforms such as health care legislation the imprimatur of consensus. And there is nothing partisan about hoping that this year's election brings a return to Mode 2.
Every weekday JewishWorldReview.com publishes what many in the media and Washington consider "must-reading". Sign up for the daily JWR update. It's free. Just click here.
JWR contributor Jonathan Rauch is a senior writer and columnist for National Journal. Comment by clicking here.
© 2010, Jonathan Rauch
Columnists
Toons
Lifestyles