Jewish World Review Jan. 14, 2010 / 28 Teves 5770
Is It Corrupt To Be Grateful?
By Jonathan Rauch
http://www.JewishWorldReview.com | On the Supreme Court's desk at the moment, ripe for a decision any day now, is a case you may have heard about. In Citizens United v. Federal Election Commission, the Court may decide whether to open the floodgates to unlimited political spending by business corporations. Both sides are bracing for a potential blockbuster.
Meanwhile, another case, eclipsed by Citizens United but also important, is scheduled to be heard this month by the U.S. Court of Appeals for the District of Columbia Circuit. SpeechNow.org v. Federal Election Commission is not a headline-grabber, but it confronts the courts and campaign finance regulators with a critical question they would prefer to avoid. Is political gratitude a form of corruption?
Consider Rep. Patricia Porker, a member of the Ways and Means Committee. She is running for re-election.
Consider, next, Marvin Moneybags. He is a wealthy individual with interests before Ways and Means.
Now consider two scenarios.
1) Porker calls up Moneybags and says, "Say, Marvin. I need about $300,000 to run campaign ads, but I'm not allowed to take donations that big. I know you'd hate to see anything happen to those tax credits I've helped you with. Just a thought: Go spend $300,000 on ads supporting my candidacy. You won't regret it."
This is illegal. Candidates can't circumvent contribution limits by asking other people to spend on their behalf ("coordinating," in the jargon). The Supreme Court has said that corruption and the appearance of corruption are the only constitutionally compelling reasons to limit money in politics, and the kind of shakedown that has taken place here appears — and, by most people's reckoning, is — corrupt.
2) Moneybags is a friend and an enthusiastic supporter of Porker's. Acting on his own, without consulting Porker, he spends $300,000 on "Vote for Porker!" ads.
This is legal. The courts consider spending by individuals in support of, or in opposition to, political candidates to be core political activity. If Moneybags wants to spend $300,000 supporting or opposing some candidate, that is his constitutional right, provided the spending is, in the term of art, "independent" and not coordinated with a candidate or campaign.
If you have a third-grade education, you can immediately see the difficulty with Scenario 2. Moneybags's big-dollar spending on Porker's behalf will not go unnoticed by Porker, who will be grateful. Porker may be inclined to do favors for Moneybags. Certainly, Moneybags is likely to get more access to and attention from Porker than, say, you or I would.
Why is Scenario 1 illegal and Scenario 2 legal? Because, the courts say, Scenario 2 does not raise the specter of corruption. The politician has not asked for the money, and there's no quid pro quo. But, of course, a lot of Americans believe that Scenario 2 is almost as stinky as Scenario 1, if less explicit.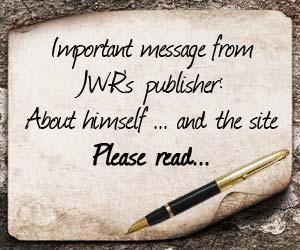 Enter David Keating, a conservative political activist who decided to force the issue by raising it in its purest form. In 2007, he formed SpeechNow.org, a group whose mission is to run independent election ads urging the defeat of candidates who support (nice touch here) campaign finance restrictions. Its other mission, not incidentally, is to tee up a Supreme Court case. The group accepts money only from individuals, not from corporations or other groups. And it does not coordinate with candidates.
SpeechNow obtained pledges from several individuals to make donations exceeding the standard contribution limit of $5,000 per year. Then it asked the FEC if it could take the money. The commission said no. SpeechNow.org, the FEC said, is a political committee whose donors must abide by the limit. Keating and the Institute for Justice, a libertarian legal organization, filed suit.
SpeechNow's argument is simple. If Marvin Moneybags can spend $300,000 of his own money on political ads, why can't he, Tim Tycoon, and Pete Plutocrat join forces and spend $100,000 each to do exactly the same thing? How can individuals lose their right to participate in politics simply by exercising that right together? Remember, they are coordinating with each other but not with a politician.
Forming groups, SpeechNow argues, is the very essence of political activity. It allows individuals to amplify their voices by joining forces, pooling resources, and avoiding duplication of effort. Surely the First Amendment's guarantee of free speech would be hollow if it were conditioned on people's acting alone.
Not so fast, the FEC retorts. If we open the door to SpeechNow.org's relatively innocuous activity, we also open the door to much more. In real life, truly independent "independent" spending is rare. What really happens is often more like this:
Paul Politico, Rep. Porker's close aide and campaign guru, severs his formal ties with Porker and founds a group he calls Citizens for Porker, of which he is executive director. He does this "independently," without explicitly consulting Porker or her campaign staff, but what he's doing is no secret. He then calls up Moneybags, Tycoon, and Plutocrat and solicits contributions of $100,000 each. Though Politico has no power to grant political favors, the three rich guys are aware of his ties to Porker. They may expect access, influence, and favorable treatment if they give, or retribution if they don't.
The donors to Citizens for Porker, the FEC contends, are not spending to speak as individuals in their own voices. In reality, they are contributing: donating to a political group whose message they do not directly control. Under well-established law, the FEC continues, political contributions can be regulated. Allowing SpeechNow to evade contribution limits would open a back door through which countless pseudo-independent political groups will shake down big-dollar contributions and launder them into politics.
True, the money will not be given directly to politicians. But it might as well be, the FEC argues: Ample evidence shows that "candidates know and feel indebted to those who made such expenditures to help elect them." And so "success for SpeechNow could lead to the proliferation of independent-expenditure political committees [that] could contribute millions of dollars in an election year for express candidate advocacy and thereby would gain unprecedented influence over candidates and elected officials."
Who is right, the FEC or SpeechNow? Both, unfortunately. A ruling for SpeechNow could open the door to unlimited political spending by groups controlled by people who act, or appear to act, as surrogates for candidates. But a ruling for the FEC could open the door to unlimited federal regulation of any political activity that attracts politicians' notice and gratitude — which is to say, any political activity that makes a difference.
There is no easy out. It might seem tempting, for instance, to let independent political groups raise and spend unlimited amounts of money provided that the groups are not run by professional political operatives with past ties to candidates or campaigns. But that won't work. The Paul Politicos of the world are exactly the people you need to hire if you want to collect and spend political dollars effectively. It would be absurd to say that you have the right to spend freely on politics provided you do so ineffectively.
No, the dilemma here is fundamental. Politics is inherently transactional. Politicians and their supporters are in the business of helping each other. If incurring gratitude is corrupt, then politics itself is a form of corruption. In which case, why stop at restricting independent spending by groups? Why let individuals spend conspicuously to help or hurt a politician?
Indeed, if the goal is to prevent politicians from feeling indebted, then arguably all political activity should be regulated to make sure that no one has more than a minor political impact. Rationing private political activity may appeal to some campaign finance regulators, but it flies in the face of the Founders' design, which sought to energize and harness political energy, not suppress and criminalize it.
To judge from a recent, related appellate decision (EMILY's List v. Federal Election Commission), SpeechNow has a good shot at winning its appeal. Though not unproblematic, that holding would be the best of the available choices. Political expression should not lose its constitutional protection because politicians are grateful for it or aware of it (which is to say, because it has made an impact), or because political insiders are involved.
If political apparatchiks and fat cats spend lavishly on political ads, that may be unseemly. To many people, it may appear corrupt. But the alternative to allowing it is to criminalize politics itself. If SpeechNow.org gives the courts an opportunity to repudiate the gratitude-as-corruption theory, they should take it.
Every weekday JewishWorldReview.com publishes what many in the media and Washington consider "must-reading". Sign up for the daily JWR update. It's free. Just click here.
JWR contributor Jonathan Rauch is a senior writer and columnist for National Journal. Comment by clicking here.
© 2010, Jonathan Rauch