Jewish World Review Dec. 28, 2009 / 11 Teves 5770
U.S. troops still risk all for global security
By Jonathan Gurwitz
http://www.JewishWorldReview.com | On Flag Day, June 14, 1942, with American military forces engaged in two theaters of war and the fate of the free world hanging perilously in the balance, President Franklin D. Roosevelt took to the radio to lead the nation in prayer:
"Grant us brotherhood, not only for this day but for all our years — a brotherhood not of words, but of acts and deeds. … If our brothers are oppressed, then we are oppressed. If they hunger, we hunger. If their freedom is taken away, our freedom is not secure.
"Grant us a common faith that man shall know bread and peace, that he shall know justice and righteousness, freedom and security, an equal opportunity and an equal chance to do his best, not only in our lands, but throughout the world. And in that faith, let us march toward the clean world our hands can make. Amen."
The prayer was written for the occasion by literary prodigy Stephen Vincent Benét, the son of an Army general, best known as the author of "John Brown's Body," for which he won the Pulitzer Prize in poetry in 1929. That epic poem of the American Civil War, in addition to its unabashed patriotism, had a central message: There are some goods — as in rights and values — worth fighting for, some evils that it is obligatory to fight against.
In accepting his Nobel Peace Prize this month, President Barack Obama spoke to a European audience that is deeply skeptical of this proposition, one that also has a very short memory of the American contribution in blood and treasure that twice in the past century prevented a reign of tyranny from descending over their continent.
"Evil does exist in the world," Obama told the crowd in Oslo. "A nonviolent movement could not have halted Hitler's armies. Negotiations cannot convince al-Qaida's leaders to lay down their arms."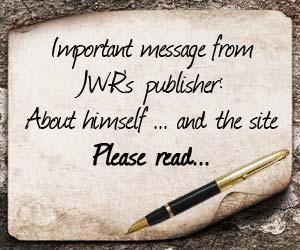 He addressed the general ambivalence concerning the use of military force and the particular resentment of the use of U.S. military force. And he delivered a clarion message to the detractors in Europe, the Middle East, Latin America and most especially here in the United States who reflexively denounce America's role in the world: "Whatever mistakes we have made, the plain fact is this: The United States of America has helped underwrite global security for more than six decades with the blood of our citizens and the strength of our arms."
It is one thing to use the words of peace and justice, freedom and security. It is another thing to actually create them. Sometimes it can be done peacefully with the force of moral authority, as the lives of Mohandas Gandhi and Dr. Martin Luther King Jr. attest. Other times, as Obama and Roosevelt before him acknowledged, a different brotherhood of acts and deeds is required.
As 2009 draws to a close, American military forces are engaged in two theaters of war and countless operations in nameless places across the world. We are a nation at war, though relatively few citizens actually share in the burden of war. Those who do are engaged in a struggle against a global menace of medieval fanaticism, though the international community is as likely to libel their actions as give thanks.
Few ways exist for ordinary Americans to show their gratitude to the men and women who bear this burden. One way is to donate to one of the many nonprofit organizations listed under the "Support for Our Troops" links at www.OurMilitary.mil that assist soldiers, sailors, airmen, Coast Guardsmen, Marines, National Guardsmen and their families.
Another is simply to say, "Thank you," and keep them in your prayers during 2010.
Every weekday JewishWorldReview.com publishes what many in the media and Washington consider "must-reading". Sign up for the daily JWR update. It's free. Just click here.
Comment by clicking here.
JWR contributor Jonathan Gurwitz, a columnist for the San Antonio Express-News, is a co-founder and twice served as Director General of the Future Leaders of the Alliance program at NATO Headquarters in Brussels, Belgium. In 1986 he was placed on the Foreign Service Register of the U.S. State Department.
© 2009, Jonathan Gurwitz