Jewish World Review Sept. 6, 2005 / 2 Elul, 5765
Let fundamentalism ring?
By Jonathan Gurwitz


http://www.JewishWorldReview.com | When I met Dr. Rajaa Khuzai in May, she was a brave symbol of hope for the long-suffering Iraqi people. A Shiite from southern Iraq and a Western-trained doctor, she was a witness to Saddam Hussein's depredations.

She also is a member of the Iraqi National Assembly and was one of 70 Iraqis who served on the committee that drafted Iraq's new constitution.

Amid the terrorist onslaught against Iraqi civilians, despite attempts on her life and the murder of friends and colleagues in the new political process, she was indefatigably optimistic that Iraqis would live in a free, peaceful and democratic nation. "Sooner or later," she told me, "the terrorists will no longer have a place to stay."

Now it is Khuzai who feels she may not be able to remain in Iraq. "I am not going to stay here," she told the New York Times last week as constitutional deliberations ground to a halt. "This is the future of the new Iraqi government — it will be in the hands of the clerics."

Consider Article 39 of the draft constitution President Bush has hailed as a great achievement. It gives Iraqis the choice to define their "personal status" according to religious beliefs. In theory, Iraqis could opt out of the state judicial system and utilize an extraneous structure of religious clerics for marriage, divorce and other matters of family law. In practice, men are more likely to define their own and their families' personal status than women.

Then there is Article 90, allowing Islamic jurists to serve alongside secular judges on the supreme federal court. Experts in Islamic law rather than civil law would have the power to veto legislation from the elected National Assembly and interpret or revoke laws on the basis of Sharia.

Fears that Iraq will become an Iranian surrogate in a new Shiite alliance ignore too many conflicting issues of history and ethnicity.

What's not beyond comprehension, however, is that the draft constitution lays the groundwork for an Iraqi society far different from the beacon of democracy Americans and Iraqis alike had hoped to achieve.

Critics of U.S. policy in Iraq have seized on the constitutional shortcomings to make the dubious claim that Iraqi women had more rights under Baathist dictatorship — with its rape, torture and mass murder — than they might under American-sponsored democracy.

Yet if the Rajaa Khuzais of Iraq are now fearful of the future, the dynamics of the new Iraqi political system are severely out of balance, and the Bush administration's mishandling of several key issues is significantly to blame.

On the one hand, the White House has pressured the Shiite political majority and its Kurdish allies to make concessions to Sunnis with regard to federalism and de-Baathification. Having suffered for decades under centralized Sunni rule from Baghdad, however, Shiites and Kurds regard these as largely non-negotiable issues. Sunni insurgents and their agents in the political process see U.S. efforts to woo them as evidence of appeasement. Rather than abating Sunni violence, American pressure for appeasement abets it.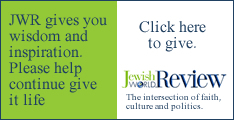 On the other hand, the United States has been far more circumspect about pressuring the Shiite majority to pare down the fundamentalist measures of the powerful SCIRI party, the Supreme Council of the Islamic Revolution in Iraq.

Support for the secular rule of law and modern rights for women cuts across all ethnic and religious groups, save the Shiite fundamentalists. The administration should be focusing on these issues that engender broad political support rather emboldening the insurgents by urging a retreat on federalism and de-Baathification.

Millions of Iraqis, like Khuzai, celebrated the American invasion as the birth of Iraqi freedom. Last January, they risked their lives and defied the insurgents by casting their votes in a new democratic process.

The United States must not betray them or the sacrifice of thousands of American citizens in Iraq by allowing religious fundamentalists to surreptitiously vanquish the prospect of democracy.
Every weekday JewishWorldReview.com publishes what many in in the media and Washington consider "must-reading". Sign up for the daily JWR update. It's free. Just click here.
JWR contributor Jonathan Gurwitz, a columnist for the San Antonio Express-News, is a co-founder and twice served as Director General of the Future Leaders of the Alliance program at NATO Headquarters in Brussels, Belgium. In 1986 he was placed on the Foreign Service Register of the U.S. State Department.Comment by clicking here.
© 2005, Jonathan Gurwitz