Jewish World Review August 31, 2005 / 26 Av, 5765
War, opposition both on moral issues
By Jonathan Gurwitz


http://www.JewishWorldReview.com | From the moment President Bush proposed enacting the policy of regime change in Baghdad — a policy made official by Congress and signed into law by President Clinton in 1998 — there have existed principled reasons to question and oppose the U.S.-led offensive in Iraq.

Is that offensive in our national interests? Do its costs — in terms of American lives, Iraqi lives and other measures — outweigh its potential benefits?

War is a moral issue. Moral principles guide a nation in the decision to go to war and its conduct in warfare. War in democratic societies is additionally a political issue. At the intersection of the moral and political debate lies the most difficult question: Is it worth it?

In the winter of 2003, with memories of 9-11 still fresh, heightened concern about terrorists obtaining weapons of mass destruction and the belief that Saddam Hussein's tyrannical regime possessed proscribed weapons, a majority of Americans answered that question affirmatively.

Two-and-a-half years later, a homicidal dictatorship is gone. A free democratic Iraq is a possibility. Yet the absence of weapons of mass destruction and more than 1,800 dead military personnel now lead a majority of Americans to answer that question negatively. Another difficult moral and political question arises: Are the costs of exiting Iraq now greater than the costs of staying?

Struggling with such questions is not a liberal or conservative exercise. It is a judgment arrived at by evaluating factors that can and do change over time. People of good will can arrive at differing conclusions.

These are far different from the ideological and partisan slogans bandied about by anti-war protestors in Crawford and elsewhere. Look at their signs and read their literature. In place of difficult moral and political questions you'll find a series of facile and often contradictory conspiracy theories.

No blood for oil. According to this theory, the decision to go to war in Iraq — and also Afghanistan — was based solely on the U.S. drive to secure cheap sources of fossil fuels. What makes this theory particularly reprehensible is that precisely the opposite is true: Saddam was using oil for blood.

We are now learning from congressional and U.N. inquiries into the oil-for-food program the extent to which Saddam was gaming the sanctions system, buying diplomatic support and pocketing hundreds of millions, and possibly billions, of dollars to extend his brutal Baathist regime.

No blood for oil companies. One telling of this theory at least addresses some economic realities of rising oil prices. It posits that President Bush started the war in Iraq in order to strain world petroleum output by taking a major Arab producer offline, thereby enriching Bush's oil company benefactors.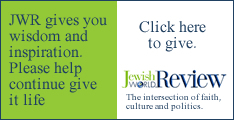 Of course, it's also enriching the Saudi princes who support al-Qaida and the Iranian mullahs who have their own, lethal terrorist network and are self-admittedly striving to acquire weapons of mass destruction.

No American blood for Israel. No set of conspiracy theories would be complete without a Zionist-Jewish cabal, but this one seems to be causing the Camp Casey folks some anguish. There's a reason Cindy Sheehan and her supporters want to disavow this theory publicly even if they endorse it privately: The rants of the lunatic left on this issue are indistinguishable from the racist right or, for that matter, from jihadist propagandists.

Never mind that Zionists crafty enough to engineer a war would surely have made Iran their first target, not Saddam's Iraq, whom the Israelis had defanged of a breeder reactor in 1981. On the subject of Israeli and Jewish blood libels, some members of the so-called liberal peace camp find themselves aligned with Pat Buchanan, David Duke and Osama bin Laden.

There are many more slogans, reflecting simplistic theories that are matters of dogma for their followers. Unprincipled opposition to war, however, like unprincipled support for war, is an expression of blind faith. For Americans struggling with the moral and political question of whether the war in Iraq is worth it, they offer nothing meaningful.
Every weekday JewishWorldReview.com publishes what many in in the media and Washington consider "must-reading". Sign up for the daily JWR update. It's free. Just click here.
JWR contributor Jonathan Gurwitz, a columnist for the San Antonio Express-News, is a co-founder and twice served as Director General of the Future Leaders of the Alliance program at NATO Headquarters in Brussels, Belgium. In 1986 he was placed on the Foreign Service Register of the U.S. State Department.Comment by clicking here.
© 2005, Jonathan Gurwitz