Jewish World Review August 8, 2005 / 3 Av, 5765
America caught in Saudi drama
By Jonathan Gurwitz


http://www.JewishWorldReview.com | On Aug. 31, 2001, the Saudi government sacked without explanation the head of its intelligence service, Prince Turki al-Faisal. Among the portfolios Turki managed in that position were the kingdom's relations with the Taliban and the effort to deal with one of its former subjects, Osama bin Laden.

Less than two weeks later, 15 Saudis participated in devastating terrorist attacks on the United States that were conceived and directed by bin Laden.

Last month, on July 20, the Saudi government announced that cigar-chomping, Westernized Prince Bandar bin Sultan would be departing as Saudi ambassador to the United States. Some charitable donations from Princess Haifa al-Faisal, Bandar's wife, serendipitously found their way into the bank accounts of two of the 9-11 hijackers, Khalid al-Mihdhar and Nawaf al-Hazmi.

Less than two weeks after Bandar's recall, King Fahd died. Believed to be 84, his tenure was marked by an unprecedented effort to spread the kingdom's Wahhabist creed.

Political theater in Saudi Arabia has an uncanny tendency not to occur as isolated drama. And the royal family's polygamous marriages weave a complex web among its cast of characters.

Former Crown Prince Abdullah, a half-brother of Fahd and only a few years his junior, is now king. Replacing him as crown prince is his half-brother — Fahd's full brother — Prince Sultan bin Abdul Aziz, who is approaching 80.

Bandar is Sultan's estranged son. Replacing him as ambassador to the United States is Turki, whose blood flows from an altogether different branch of the Saudi family.

Fahd, Sultan and Bandar come from the Sudairi branch that, despite outward appearances, is considered to be among the most ardent supporters of Wahhabism. Another Sudairi and perhaps the hardest of the Saudi hard-liners, Prince Nayef, is believed to be a prime contender to become crown prince when Sultan assumes the throne.

As incomprehensible as it may seem to confused observers, Abdullah and Turki — Sudairi clan outsiders — represent the moderate faction of the Saudi royal family. "Moderate" is here, of course, a very relative term. Yet if there is to be any chance to sever the roots of Islamic extremism in Saudi Arabia, it will come from the aging Abdullah and his hand-picked ambassador to his most important ally.

Four years after the 9-11 attacks, Saudi Arabia remains a major financial and spiritual source for global Islamic extremism. Only last month, Stuart Levey, Treasury undersecretary for terrorism and financial intelligence, told a Senate committee, "Wealthy Saudi financiers and charities have funded terrorist organizations and causes that support terrorism and the ideology that fuels the terrorists' agenda. Even today, we believe that Saudi donors may still be a significant source of terrorist financing, including for the insurgency in Iraq."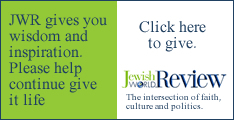 Earlier this year, Freedom House's Center for Religious Freedom issued a scathing, 89-page report detailing the dissemination of Wahhabist hate literature by Saudi-funded mosques in the United States. Among the messages in Saudi government publications: a religious obligation of Muslims to hate Christians and Jews, condemnation of democracy as being un-Islamic and the belief that living with infidels can only be justified by the greater goals of proselytizing and jihad.

If these are the lessons the Saudi government is sending to the United States, what might they be teaching in the Saudi-funded madrassas of Pakistan, Yemen or Indonesia?

Time is short for an aging King Abdullah, and Turki will only remain in Washington for as long as his octogenarian benefactor holds the throne. If Abdullah can't find a way to outmaneuver the Sudairis, weaken the alliance between the Saudi royal family and Wahhabism and reform the Saudi state, the next group of Saudi leaders will make Fahd's reign look comparatively benign.

Unfortunately, nothing in Abdullah's background or in his 10-year regency offer any indication he has the enlightened commitment to do so.
Every weekday JewishWorldReview.com publishes what many in in the media and Washington consider "must-reading". Sign up for the daily JWR update. It's free. Just click here.
JWR contributor Jonathan Gurwitz, a columnist for the San Antonio Express-News, is a co-founder and twice served as Director General of the Future Leaders of the Alliance program at NATO Headquarters in Brussels, Belgium. In 1986 he was placed on the Foreign Service Register of the U.S. State Department.Comment by clicking here.
© 2005, Jonathan Gurwitz