Jewish World Review July 28, 2005 / 21 Tammuz, 5765
Bush wrong: Iraq has everything to do with attacks
By Jonathan Gurwitz


http://www.JewishWorldReview.com | President Bush has said — and, more recently, British Prime Minister Tony Blair has reiterated — the idea that terrorist violence in Britain and elsewhere in the world has nothing to do with Iraq or, to a lesser extent, Afghanistan.

It is quite true that Islamic extremists carry out terrorist attacks whenever and wherever they can for reasons not directly related to the war in Iraq, as demonstrated by the recent bombings in Sharm el-Sheik, Egypt, and previous strikes in Turkey, Morocco, Saudi Arabia and Indonesia, as well as the 9-11 attacks.

It is patently untrue, however, that Iraq has nothing to do with Islamist terrorism, particularly terrorism aimed at Western targets. Disassociating the bombings in London or Madrid from events in Iraq undermines the central thesis of the war on terror: that the existence of terrorists, their enablers and supporters anywhere is a danger to free, democratic societies everywhere.

To say the bombings in London have nothing to do with events in Iraq is to say the V2 rockets fired at London six decades ago had nothing to do with Allied successes in North Africa, Italy and France. It is to say the attack on Pearl Harbor had nothing to do with eliminating the only military power that stood between Imperial Japan and an Asian empire.

Iraq and Afghanistan together have everything to do with terrorist violence. After decades of being stung by the hornets of Middle Eastern terror, a group of nations is finally striking back at their nests. The attendant swarm is a sign not of failure, but rather a clear indication that we are hitting perilously close to the terrorist womb.

In the current edition of Policy Review, author Lee Harris invokes a thought experiment of philosopher Karl Popper. Popper imagined a village in India whose residents believed tigers were harmless. The belief, however, disappeared because tigers eventually ate all those who held it.

So it is with the belief that terrorism abroad has nothing to do with terrorism at home or the mirror belief that doing nothing to confront terrorism will somehow diminish it. Opponents argue Americans are less safe than we were on Sept. 11, 2001, that the world is now more violent.

Americans were less safe in 1944, fighting a war on two fronts that frequently generated thousands of casualties in a single day, than it was on Dec. 7, 1941. The world was more violent when U.S. forces landed at Normandy and Peleliu. Then as now, only victory would lead to security and peace.

Supporters of the wars in Iraq and Afghanistan repeat the erroneous assumption that those conflicts have nothing to do with terrorist violence because they mistakenly believe its verity somehow bolsters opponents of those wars. Nothing could be further from the truth.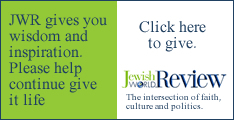 The fatal conceit of those who see more violence as a sign of a failed policy is that the previous policy — doing nothing or, worse, appeasing terrorism — gave us a smoking Pentagon, a hellish void in Lower Manhattan and a cratered field in Pennsylvania. The vast majority of American deaths in a war on terror that is now approaching its fourth year still occurred on a single day in 2001.

Columnist Gerard Barker wrote recently in the Times of London:

"Yes, our engagement in Iraq has increased the risk that we will be attacked, but that fact in no way instructs us to get out of Iraq or the Middle East. On the contrary it makes it more urgent than ever that we win there. The right way to tackle that view is not to indulge it, sympathize with it or nurse it, but to correct it. The right way to deal with anti-American and anti-British sentiment in the Muslim world is not to pull out our troops from Iraq and beg forgiveness, but to continue to fight there on behalf of the majority of good Muslims for the kind of country they need and deserve."

The war in Iraq has everything to do with the war on terror in the United States and Britain and everywhere in the world. It is, in fact, now the primary battlefield on which that war is being fought. Like the residents of Popper's imaginary village, we ignore that reality at our own peril.
Every weekday JewishWorldReview.com publishes what many in in the media and Washington consider "must-reading". Sign up for the daily JWR update. It's free. Just click here.
JWR contributor Jonathan Gurwitz, a columnist for the San Antonio Express-News, is a co-founder and twice served as Director General of the Future Leaders of the Alliance program at NATO Headquarters in Brussels, Belgium. In 1986 he was placed on the Foreign Service Register of the U.S. State Department.Comment by clicking here.
© 2005, Jonathan Gurwitz