Jewish World Review July 21, 2005 / 14 Tammuz, 5765
Like Felt, Rove exposed wrongdoing to the public
By Jonathan Gurwitz


http://www.JewishWorldReview.com | Karl Rove — whistleblower, patriot and hero. That's an epitaph you won't read with regard to the Valerie Plame kerfuffle. But those are precisely the words that dominated commentary about Watergate leaker Mark Felt little more than a month ago.

Felt, of course, did the country a great service by secretly revealing to the media the cancer that was growing on the Nixon presidency.

But Felt, it should be remembered, had more than simply altruistic motives for doing so. Richard Nixon slighted Felt by passing over him for the top job at the FBI after J. Edgar Hoover's death. That indignity was magnified by the efforts of elected officials to rein in and reform the FBI after Hoover's long and abusive tenure.

But there was more. As the third- and then second-ranking official at the bureau during this tumultuous period, Felt was in charge of uncovering the source of the Watergate leaks and silencing Deep Throat, whom he knew to be himself.

Yet Felt used his authority to direct the FBI investigation toward Richard Gerstein, a county prosecutor in Miami who was investigating the Watergate money trail. Does a hero and patriot put the nation's most powerful law enforcement agency on the hunt after a man he knows to be completely innocent?

We now know, from Time magazine journalist Matthew Cooper's own words, that Rove did not disclose the name of a covert CIA officer. What Rove did tell Cooper was that former Ambassador and Kerry campaign adviser Joseph Wilson's wife had a hand in sending Wilson to investigate claims Saddam Hussein wanted to buy uranium yellowcake from Niger.

In another time, the story here would be one of potential nepotism at the highest and most sensitive levels of government, or of the conflicts of interest that can arise when members of the intelligence community become active participants in partisan politics.

Or the story might be about the investigations conducted by the Senate Select Intelligence Committee or Britain's Butler report confirming that Saddam Hussein was indeed interested in buying uranium yellowcake from Niger.

Or it might be about the fact that, contrary to Wilson's later assertions in the service of the Kerry campaign, his own investigation — according to the Senate Select Intelligence Committee — "lent more credibility to the original Central Intelligence Agency reports on the uranium deal."

We also know from Wilson's own book, misleadingly titled "The Politics of Truth," that Plame had not operated overseas under official or non-official cover since at least 1997, when she came back to Washington, married Wilson and had children.

Which means even if Rove acted intentionally and maliciously in 2003 by inferentially disclosing Plame's identity, he statutorily could not have violated the Intelligence Identities Protection Act.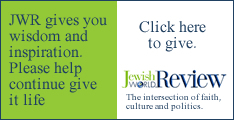 A violation of the act requires, among other benchmarks, the intentional disclosure of a covert agent "who is serving outside the United States or has within the last five years served outside the United States."

So please, let's dispense with the feigned indignation about national security. Where were all these intelligence hawks and experts on classified information when Sandy Berger, Bill Clinton's national security adviser, illegally removed from the National Archives and later destroyed copies of a classified document covering the Clinton administration's record against terrorism?

Anyone in a position to do so who didn't castigate Berger in a far more severe manner than Rove or who in Mark Felt saw the savior of the Republic yet perceive in Rove the Antichrist of democracy is hereby sentenced to 40 lashes with a wet subpoena by the court of partisan hypocrisy.

Rove is no hero in the Plame affair, nor is he a felon. He is guilty of handling sensitive information in a careless manner, for which he deserves punishment.

He also deserves credit, not least from journalists, for exposing potential misuses — if not outright abuses — of positions of power.
Every weekday JewishWorldReview.com publishes what many in in the media and Washington consider "must-reading". Sign up for the daily JWR update. It's free. Just click here.
JWR contributor Jonathan Gurwitz, a columnist for the San Antonio Express-News, is a co-founder and twice served as Director General of the Future Leaders of the Alliance program at NATO Headquarters in Brussels, Belgium. In 1986 he was placed on the Foreign Service Register of the U.S. State Department.Comment by clicking here.
© 2005, Jonathan Gurwitz