Jewish World Review July 7, 2005 / 30 Sivan, 5765
Humanitarian efforts sometimes keep tyrants alive
By Jonathan Gurwitz


http://www.JewishWorldReview.com | The Live 8 effort delivered 10 concerts around the globe with more than 100 acts to more than 1 million spectators in live audiences and another 2 billion television and Internet viewers.

Those are all impressive numbers. But does the Live 8 effort to eradicate world poverty, particularly in Africa, make sense?

The Live 8 formula is simple: Eliminate Third World debt, infuse poor countries with more aid from prosperous countries, offer them preferential trade agreements and presto —poverty in underdeveloped nations becomes a historical footnote alongside Stanley and Livingstone.

Endorsing this humanitarian effort are entertainment luminaries Sir Bob Geldof, Sir Elton John and Bono. Joining them on the world stage are U.N. Secretary-General Kofi Annan and British Prime Minister Tony Blair, who has made the war on African poverty the centerpiece of this week's Group of Eight meeting in Gleneagles, Scotland.

About such efforts, we have some historical benchmarks. Twenty years ago, Geldof promoted the original Live Aid concerts to fight famine in Ethiopia, with proceeds approaching $100 million. The numbers in 1985, as in 2005, were impressive. Did it save lives?

Journalist David Rieff, author of such books as "Slaughterhouse: Bosnia and the Failure of the West," addresses this question in the latest issue of Prospect magazine. The Ethiopian famine of the 1980s was largely man-made, the result of civil war and communist dictator Mengistu Haile Mariam's collectivization policy. No amount of good will or money would change that underlying fact.
BUY THE BOOK


Does this book sound intriguing?

Click HERE to purchase it at a discount. (Sales help fund JWR.).
Geldof and Live Aid became unwitting accomplices of the Ethiopian regime's Stalinist campaign to forcibly relocate 600,000 people and place another 3 million in planned, centralized settlements through a policy known as villagization.


Between 50,000 and 100,000 Ethiopians died as a result of resettlement. Tens of thousands more died from villagization, and thousands more from the unnecessary and unnatural prolongation of Mengistu's homicidal dictatorship.


Live Aid saved lives, no doubt. But the consequences of Live Aid's coordination with Mengistu may well have cost more lives than it saved.


The new, anti-poverty effort similarly carries its own unintended consequences. Governments, not poor people, carry foreign debts. Canceling the debts of incompetent or corrupt governments only makes conditions more favorable for their survival, which bears unfavorably on the survival of their subjects.


Likewise, simply doubling the amount of foreign aid to these governments —as Blair hopes to do —extends the lives of Third World government bureaucracies, though not necessarily the lives of the people they're intended to serve.


Preferential trade agreements, as opposed to free and fair trade agreements, merely prop up wasteful, government-supported enterprises and drive out private investment.


None of this means the world —and the United States in particular —should do nothing in the face of the humanitarian crises confronting the poorest countries. We should, instead, do the right things.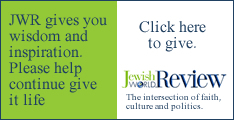 That means providing emergency relief to the people, not governments, who desperately need it. It means increasing funding, as President Bush did last week, to fight diseases such as malaria, which still kills 1.2 million people annually, most of them African children.

And it means linking increased foreign aid to accountability and transparency in democratic governance. Bush's signal contribution to this effort, the Millennium Challenge Account, is woefully underfunded and understaffed.

About the American war on poverty, Daniel Patrick Moynihan, one of that war's great generals, concluded:

"The government did not know what it was doing. It had a theory. Or, rather, a set of theories. Nothing more."

And so it is with the new, global war on poverty. Participating in this charitable effort may momentarily cause people to feel good, but it is likely to do very little to address the long-term problems afflicting many poor nations and holds the unfortunate potential to prolong the miseries of their citizens.
Every weekday JewishWorldReview.com publishes what many in in the media and Washington consider "must-reading". Sign up for the daily JWR update. It's free. Just click here.
JWR contributor Jonathan Gurwitz, a columnist for the San Antonio Express-News, is a co-founder and twice served as Director General of the Future Leaders of the Alliance program at NATO Headquarters in Brussels, Belgium. In 1986 he was placed on the Foreign Service Register of the U.S. State Department.Comment by clicking here.
© 2005, Jonathan Gurwitz