Jewish World Review June 30, 2005 / 23 Sivan, 5765
Dean's insults won't lead the Dems to victory
By Jonathan Gurwitz


http://www.JewishWorldReview.com | Earlier this year when I suggested Howard Dean might make an effective chairman of the Democratic National Committee, my editor, Bruce Davidson, irreverently commented I was merely advancing a plot to help the Republican Party. In truth I was not.

I honestly believed the enthusiasm and innovation Dean brought to his failed presidential bid could help rebuild the Democratic Party after a demoralizing, if not overwhelming, defeat last November.

There were better choices, including former Rep. Martin Frost of Dallas, who served two terms as chairman of the Democratic Congressional Campaign Committee. Frost is part of the institutional mainstream of Democratic politics and is a tough yet smart partisan.

Frost, however, did not appeal to the party's left-wing, activist core, and it was that core that led the drive for Dean's chairmanship.

Campaigning is one thing, presiding another. And so I presumed Dean as chairman would tone down his raw-meat rhetoric, tame his barbaric yawp for the ears of a broader audience and use the Internet and technology to tap a new generation of voters and benefactors.

Dean has proven me wrong. That he hates Republicans, that the contest between Democrats and Republicans is "a struggle between good and evil," that many Republicans "have never made an honest living in their lives," that Republicans "all behave the same, all look the same, it's pretty much a white Christian party" are among his more noteworthy pronouncements.

There's great irony in someone claiming to disdain President Bush and Senate Majority Leader Tom DeLay's proclivity for moral absolutes and who lived a privileged childhood on Park Avenue and in the Hamptons making such statements.

And one can imagine the great hue and cry were a Republican leader to say that all Democrats — nonwhite and non-Christian — behave and look the same. The point here is not to expose the hypocrisy of self-professed progressives eager to endorse Dean's rhetorical excesses. The point is that, contrary to my original assessment of Dean, this is no way to reach out to middle America, no way to achieve electoral victory and no way to run a political party.

Forty percent of voters who live in union households cast their ballots for Bush last November, as did 44 percent of Latinos, 44 percent of Asians, 25 percent of Jews and 31 percent of those who claim no religion, according to exit polls by CNN.

Not exactly the lazy, monochromatic, evangelical throng Dean hysterically postulates. And, in any case, is it politically wise to dismiss 62 million Americans — who, by the way, delivered 51 percent of the vote — in such an arrogant fashion, no matter how they behave or look?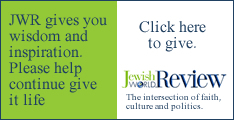 It isn't Republicans who are carping about Dean's verbal incontinence; it's Democrats, who fear having to clean up after an electoral mess. Sen. Joseph Biden of Delaware and former Sen. John Edwards of North Carolina are among those who have made public disavowals of Dean's party leadership.

The real issue now frightening Democrats is that Dean's mouth is affecting the party's bottom line. During the first quarter of 2005, the Democratic National Committee raised $14.1 million. The Republican National Committee picked up $32.3 million during the same period.

I cannot lay claim to a brilliant Republican plot to plant Dean as the self-destructing chairman of the Democratic National Committee. Nor would I want to do so.

Our political system and the American people lose when one or the other of the major political parties slides into oblivion. As in business, competition in politics ensures that consumers — in this case, voters — get the best deal. A lack of political competition dulls policy and politicians' responsiveness in the same way monopolies sap economic vitality.

A party — and its leader — that has nothing to offer other than verbal assaults, that has no positive vision, no plan other than to be against anything Bush or Republican is not a competitive opponent.
Every weekday JewishWorldReview.com publishes what many in in the media and Washington consider "must-reading". Sign up for the daily JWR update. It's free. Just click here.
JWR contributor Jonathan Gurwitz, a columnist for the San Antonio Express-News, is a co-founder and twice served as Director General of the Future Leaders of the Alliance program at NATO Headquarters in Brussels, Belgium. In 1986 he was placed on the Foreign Service Register of the U.S. State Department.Comment by clicking here.
© 2005, Jonathan Gurwitz