Jewish World Review June 27, 2005 / 20 Sivan, 5765
Downey fuel for hatred
By Jonathan Gurwitz


http://www.JewishWorldReview.com | On June 12, London's Sunday Times published the contents of an allegedly secret, 3-year-old document issued to British Prime Minister Tony Blair's national security team. Dated July 21, 2002, the memo has the following entry under the heading "U.S. Military Planning:"

"Although no political decisions have been taken, U.S. military planners have drafted options for the U.S. Government to undertake an invasion of Iraq."

This sentence from the Cabinet Office paper, as it is known, directly contradicts another purportedly secret British government document the Times published on May 1.

The so-called Downing Street memo, dated July 23, 2002, states "intelligence and facts were being fixed around the policy" to remove Saddam Hussein with military action.

If the Downing Street memo is legitimate and its intelligence assessment accurate, it would "establish a prima facie case of going to war under false pretenses," as Rep. John Conyers, D-Mich., put it in a mock impeachment of President Bush that took place in the Capitol basement June 16.

Is the Downing Street memo legitimate? It turns out that it, like the Cabinet Office paper and six other supposedly secret British documents related to prewar decision-making, have a mysterious provenance.

British reporter Michael Smith conceded he had typed copies of the documents on plain paper and destroyed the originals to protect the identity of his source, a British improvisation on "fake but accurate."

Let's postulate the Times' documents are all legitimate. Is it possible for the Cabinet Office paper and the Downing Street memo both to be accurate?

The first states the Bush administration had made no political decisions about an invasion of Iraq, though military options — in at least their 11th year of iteration by 2002 — had been drafted. The second, supposedly produced two days later, states intelligence and facts were being fixed around an invasion policy that didn't exist.

Read through the documents, and you'll wonder what needed fixing. Another memo dated March 8, 2002, from the Overseas and Defense Secretariat: "Despite sanctions, Iraq continues to develop WMD, although our intelligence is poor. Saddam has used WMD in the past and could do so again if his regime were threatened, though there is no greater threat now than in recent years."

Still another, dated March 22, 2002, from British Foreign Office political director Peter Ricketts: "The truth is that what has changed is not the pace of Saddam Hussein's WMD programmes, but our tolerance of them post-11 September."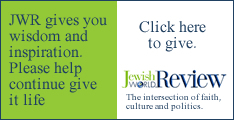 In other words, British national security experts — like their American counterparts — genuinely believed Saddam still possessed weapons of mass destruction in 2002 and were struggling with the nexus of terrorism and WMD in the post-9-11 world.

Some Anglophones suggest the Downing Street hubbub is nothing more than a misunderstanding of the difference between "fix," as in falsify, versus "fix around," as in use to support.

None of this detracts from the conspiratorial fervor the Downing Street memo has generated. At the mock impeachment, "Chairman" Conyers allowed the memo to be introduced into evidence, while two witnesses suggested Israel was the real culprit behind the invasion of Iraq.

At Democratic National Committee headquarters, where a crowd watched the impeachment antics on television, activists handed out documents repeating two conspiracy theories that place Israel behind the 9-11 attacks on the United States.

Legitimate reasons exist to question the wisdom of going to war in Iraq and to criticize the Bush administration for its handling of the conflict. Following the twisted and incongruous path of the Downing Street memo, however, leads to a fever swamp of irrational conspiracy theories, ignorance and hatred.
Every weekday JewishWorldReview.com publishes what many in in the media and Washington consider "must-reading". Sign up for the daily JWR update. It's free. Just click here.
JWR contributor Jonathan Gurwitz, a columnist for the San Antonio Express-News, is a co-founder and twice served as Director General of the Future Leaders of the Alliance program at NATO Headquarters in Brussels, Belgium. In 1986 he was placed on the Foreign Service Register of the U.S. State Department.Comment by clicking here.
© 2005, Jonathan Gurwitz