Jewish World Review June 23, 2005 / 16 Sivan, 5765
World's approach to foreign aid requires change
By Jonathan Gurwitz


http://www.JewishWorldReview.com | Foreign aid is once again in the news as British Prime Minister Tony Blair tries to convince the world's wealthiest nations to double their assistance to Africa, from $25 billion to $50 billion annually, and wipe out the debt of the world's poorest nations.

After meeting with Blair this month, President Bush declined to alter the U.S. foreign aid budget, which provided $3.2 billion to African nations last year. And once again the word "stingy" could be heard reverberating through the international community.

U.S. overseas aid has doubled since Bush arrived in the Oval Office in 2001. Funding for education programs in developing countries, for instance, has grown from $126 million in 2001 to $397 million this year. Bush's initiative to combat HIV/AIDS, primarily in Africa, has raised spending from $5 billion to $15 billion.

Add in the costs of relief and peacekeeping operations by the American military, and you've got a significant amount of money. Yet compared to the scope of humanitarian suffering in Africa, in proportion to what other nations give and as a percentage of federal spending — about one-quarter of 1 percent — the total amount of American direct foreign aid is not an overwhelming figure.

President Bush and the American people have every reason to be wary of proposals to throw more money into aid programs that show few results and have as much potential to enrich kleptocratic regimes as help the poor.

"Nobody wants to give money to a country that's corrupt, where leaders take money and put it in their pocket," Bush said at a news conference with Blair on June 7.

And letting indebted nations off the hook also means letting institutions like the World Bank, African Development Bank and International Monetary Fund off the hook for billions of dollars in bad loan decisions, bad oversight and bad economic guidance, largely at the expense of U.S. taxpayers.

Under the terms of an agreement hammered out by international finance ministers in Great Britain on June 11, lenders will cancel $40 billion worth of debt owed by 18 nations, 14 of them in Africa. The United States has agreed to pay up to $1.75 billion a year to creditors over the next 10 years.

U.S. Treasury Secretary John Snow issued a statement from London calling the agreement "an achievement of historic proportions" and expressing his hope it would end what he calls the "destabilizing lend-and-forgive approach."

That hope can only be realized, however, if international lenders and the nations that bankroll them begin to make aid decisions based on demonstrable performance in addressing the underlying sources of poverty and by linking aid with accountability from recipient governments.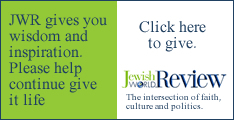 Doubling aid money will not raise the long-term prospects of poverty-stricken nations unless it's used wisely and efficiently. A recent study by the International Policy Network finds that foreign aid has, in fact, historically been counterproductive, crowding out private sector investments, undermining democracy, enabling despots to continue with oppressive policies and perpetuating poverty.

Bush has offered an alternative to this fruitless lend-and-forgive approach with the creation last year of the Millennium Challenge Account, a new pool of American foreign aid that rewards and acts as an incentive for good policies and good governance.

Bush had hoped to ramp the program up to $5 billion in grants over three years. Congress approved $1 billion for Millennium Challenge grants in 2004, but only $1.5 billion so far this year. That is, again, a significant amount, but the United States should do more.

Our partners in Britain and elsewhere, along with international lending organizations, likewise should do more to guarantee that all forms of foreign aid meaningfully help those who need it. The debt relief package to a large extent creates a blank slate for many of the world's poorest countries.

The challenge now is to ensure that wealthy and poor nations alike don't return to the failed foreign aid script of the past.
Every weekday JewishWorldReview.com publishes what many in in the media and Washington consider "must-reading". Sign up for the daily JWR update. It's free. Just click here.
JWR contributor Jonathan Gurwitz, a columnist for the San Antonio Express-News, is a co-founder and twice served as Director General of the Future Leaders of the Alliance program at NATO Headquarters in Brussels, Belgium. In 1986 he was placed on the Foreign Service Register of the U.S. State Department.Comment by clicking here.
© 2005, Jonathan Gurwitz