Jewish World Review June 20, 2005 / 13 Sivan, 5765
Diffusion of irresponsibility — or democracy?
By Jonathan Gurwitz


http://www.JewishWorldReview.com | The word "diversion" has three standard meanings. In the first sense, it implies a deviation, as a freeway accident might cause a diversion of traffic from its normal course.

In its second sense, a diversion is a pastime or an amusement, like watching a sport or playing it for recreation.

In its third sense, a diversion is something that distracts attention. Sixty years ago, the Allies mobilized a phantom invasion force for the Pas-de-Calais as a diversion from the real landing at Normandy.

The Michael Jackson trial, of which I shuttered myself from detailed coverage for the past 14 weeks, meets all three definitions of a diversion.

Everything about the proceedings — the charges against Jackson, his conception of proper adult-minor relations, his surgically disfigured visage — is a deviation. When I expressed my utter disinterest in acting as a rubbernecker to the pileup in Santa Maria, criminal defense attorney and friend Jimmy Parks reminded me that what was happening in the courtroom there — like the administration of justice anywhere in our nation — should be an issue of concern.

Well, yes and no. I can walk down to the Bexar County Courthouse and see men accused of indecency with children struggle to overcome the state's case against them, watch a judge apply the law and observe a jury deliberate the evidence and render justice.

The spectacle that took place in California only masqueraded as the administration of justice. It was, instead, a diversion in the second sense — a spectator sport that allowed fans to participate vicariously.

For some, Jackson was a successful black man fighting against an inherently unfair system. For others, he was a billionaire freak due his comeuppance. Each side had its offensive and defensive all-stars, coaches, consultants and pundits. Cable networks devoted hours of coverage each night to providing play-by-play breakdowns.

This was the clearest indication of the third and most tragic sense of diversion — a distraction from what is real. The Associated Press reported approximately 2,200 members of the media received credentials to cover the Jackson trial. News organizations from more than 30 countries sent reporters, many of whom took up temporary residence in Santa Maria for the trial's four months.

"If I had one decision to take back, it would be the extent of our coverage," CNN/U.S. chief Jonathan Klein told columnist Gail Shister of the Philadelphia Inquirer. "Looking back, we should have just covered the beginning and the end."

Satirist Harry Shearer observes that with regard to the ongoing genocide in Darfur, CNN along with most of the journalistic trade have already decided to cover only the beginning and the end.

Aside from Darfur, Doctors Without Borders maintains a list of what it deems the 10 most underreported humanitarian stories. So many real tragedies, so few diversions.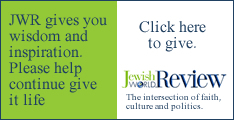 If Sudan or Congo or North Korea are too far and too expensive to send news crews, there are places closer to home. At Brooke Army Medical Center or Walter Reed Army Medical Center, they could visit soldiers and Marines with shattered bodies to rediscover the things that are real and meaningful in life.

In 1964, Kitty Genovese was slowly murdered in Queens, New York, as 38 of her neighbors watched and listened without so much as lifting a finger to call police.

In response, and in the years that followed, psychologists John Darley of Princeton University and Bibb Latane of Ohio State University conducted research into the morally troubling question: In emergency situations, why do so many people sit in helpless fascination, as though observing some sort of dramatic diversion?

Darley and Latane attributed their inaction to bystander apathy, the assumption that someone else would shoulder the burden in a "diffusion of responsibility."

The carnival atmosphere surrounding the Jackson trial was a diffusion of irresponsibility. It was, in every sense, a giant diversion — of our judicial system, of the media and of our nation's sanity.
Every weekday JewishWorldReview.com publishes what many in in the media and Washington consider "must-reading". Sign up for the daily JWR update. It's free. Just click here.
JWR contributor Jonathan Gurwitz, a columnist for the San Antonio Express-News, is a co-founder and twice served as Director General of the Future Leaders of the Alliance program at NATO Headquarters in Brussels, Belgium. In 1986 he was placed on the Foreign Service Register of the U.S. State Department.Comment by clicking here.
© 2005, Jonathan Gurwitz