Jewish World Review June 16, 2006 / 20 Sivan, 5766
Bipartisan corruption whitewash continues to be a shameful display
By Jonathan Gurwitz


http://www.JewishWorldReview.com | Where does Rep. William Jefferson of Louisiana buy his appliances?

I bought my refrigerator-freezer from Home Depot. When I open the freezer door, I find ice, frozen spinach and some Kid Cuisine frozen dinners.

But when FBI agents searched the freezer in Jefferson's Washington home last August, they found $90,000.

By coincidence, the bills were marked — part of a stash of $100,000 Jefferson allegedly received in a sting operation against bribery.

Jefferson maintains his innocence, and perhaps there's a perfectly innocent explanation for the cold, hard cash in the cooler. Everyone should be so lucky as to have an icemaker that magically churns out $100 bills.

And everyone should be so lucky as to be a member of Congress.

If the average American citizen gets caught with marked bills in his freezer, he'll be lucky not to be hauled downtown and given a body cavity search while his car, home and office are ripped apart for evidence.

But a member of Congress can keep right on working, allegedly in the public interest. And his colleagues in both parties will rush to his defense invoking the Constitution. "When it is a question of money," Voltaire observed, "everybody is of the same religion."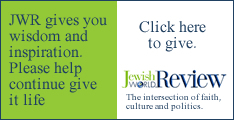 When the FBI raided Jefferson's Capitol Hill office — nine months after the frozen find, after the congressman had refused to comply with a subpoena to produce documents and after a federal judge issued a search warrant — Republican Speaker Dennis Hastert and Minority Leader Nancy Pelosi issued a joint statement condemning a "violation of the constitutional principle of separation of powers, the speech or debate clause of the Constitution, and the practice of the last 219 years."

Here is a moment to celebrate: Congressional leaders rediscovering the U.S. Constitution. But let's turn to Article 1, Section 6 and see what the Founding Fathers actually wrote.

Members of Congress "shall in all Cases, except Treason, Felony and Breach of the Peace, be privileged from Arrest during their Attendance at the Session of their respective Houses, and in going to and returning from the same; and for any Speech or Debate in either House, they shall not be questioned in any other Place."

The speech or debate clause serves a very important purpose: to protect members of Congress from harassment by the executive, the judiciary or the citizenry in the performance of their official duties. There's never been a similar search of a Capitol Hill office.

Then again, there may never have been a member of Congress accused of a felony — see Article 1, Section 6 — who has so flagrantly impeded an investigation.

One can understand Pelosi's hyperbolic defense of Jefferson. Democrats have been crafting a strategy for November that rests significantly on the proposition that the culture of corruption in Congress is a Republican phenomenon. Jefferson's money-grubbing — following the preferential treatment given impaired driver Patrick Kennedy and the lucrative investments of Alan Mollohan — pretty much demolishes the concept of a GOP monopoly on graft.

But why would Hastert and other Republicans fawningly invoke the Constitution to defend a fellow member who had long ago earned the nickname "Dollar Bill" Jefferson? Maybe it had something to do with former Rep. Tom DeLay, who called the FBI raid "incredibly outrageous."

I can think of a few things that are more incredibly outrageous.

For instance, a former deputy chief of staff pleading guilty to conspiracy and corruption charges and telling federal prosecutors, as the Washington Post reported, "of a criminal enterprise being run out of DeLay's leadership offices."

Democrats and Republicans alike aspire to make their defense of congressional immunity a principled stand. Insofar as constitutional issues are involved, that stand should be made in a court of law.

But given the record of this Congress, the rush to decry the Jefferson investigation in the court of public opinion has all the indications of being a bipartisan effort to whitewash corruption and to blame prosecutors and the Justice Department for attempting to root it out.
Every weekday JewishWorldReview.com publishes what many in in the media and Washington consider "must-reading". Sign up for the daily JWR update. It's free. Just click here.
JWR contributor Jonathan Gurwitz, a columnist for the San Antonio Express-News, is a co-founder and twice served as Director General of the Future Leaders of the Alliance program at NATO Headquarters in Brussels, Belgium. In 1986 he was placed on the Foreign Service Register of the U.S. State Department.Comment by clicking here.
© 2005, Jonathan Gurwitz