Jewish World Review June 13, 2006 / 17 Sivan, 5766
Analysis of Darfur overlooks the real victims
By Jonathan Gurwitz


http://www.JewishWorldReview.com | Black Africans and Arabs in Darfur have a history of violence. Black rebel groups have been aggressors against the Arab-dominated Sudanese government. The rebel groups have often violated cease-fire agreements. Two of those groups have rejected a peace proposal championed by the United States and accepted in principle by the Sudanese government.

These are a few of the observations of Alan Kuperman, an assistant professor of public affairs at the University of Texas, who recently penned an op-ed for the New York Times titled "Strategic Victimhood in Sudan."

This context, says Kuperman, means "Darfur was never the simplistic morality tale purveyed by the news media and humanitarian organizations." The bloodshed in Darfur is simply the result of conflict between two morally flawed armed groups. His reductionist conclusion is this: Darfur teaches the United States it should never intervene to help rebel groups, diplomatically or militarily, "so long as opposing armies avoid excessive retaliation."

That last phrase is rich in irony and points to the glaring moral failure of a treatise that presumes to address the complexities of international conflict. For all his elucidation about victimhood in Sudan, Kuperman doesn't seem to know who the victims really are.

They are not the rebel groups, who, as Kuperman correctly points out, have their own narrow political and financial interests. The rebel groups, it should nonetheless be noted, are not an opposing army, as the professor styles them. They are small in size and poorly equipped, facing a Sudanese military and government-supported militias using sophisticated weaponry, ground attack aircraft and helicopter gunships purchased from China and Russia.

If there's an asymmetry in the military forces, there's a greater asymmetry in their operational doctrines. The black rebel groups largely attack enemy combatants — the Sudanese military and the Janjaweed militia. The Sudanese military and the Janjaweed militia, on the other hand, have almost exclusively waged war against a civilian population.

The victims in Darfur are people whose only trespass is to have black skin. During the past three years, the Sudanese government and its allies have killed and starved to death as many as 400,000 of them. They have driven more than 2 million survivors from burned-out towns and villages into refugee camps where mass rape and murder are commonplace.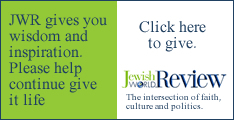 There can be no justification and no mitigation for throwing babies into bonfires, raping young girls and castrating men. The atrocities perpetrated by the Sudanese military and the Janjaweed — to borrow Kuperman's sterile terminology — offer abundant evidence of "excessive retaliation."

Kuperman gives a nod to what he calls a criminally irresponsible reaction to rebellion and a scorched-earth counterinsurgency. But he also temporizes about Arab forces, resentful about land disputes and rebel attacks, who were "only too happy to rape and pillage any village suspected of supporting the rebels."

In dozens of commentary pieces I have written about the genocide in Sudan, I have not once called for arming or supporting the black rebel groups. My message, and the message of every leader in the Save Darfur community, has been unequivocally clear: Stop the slaughter, protect the civilians, punish the perpetrators. This doesn't require an Iraq-style ground war or an alliance with rebel groups whose humanitarian bona fides are less than perfect. Nor should it be an exclusively American endeavor.

Isolationist sentiment has a prolific history in the United States. The desire to wash our hands of the world's problems is recurrent. A controversial interventionist war that has claimed nearly 2,500 American lives is now stoking that sentiment, one that transcends ideological boundaries.

The isolationist reflex and the experience in Iraq should not, however, obscure what is, in fact, a very simple morality tale: Hundreds of thousands of people are being massacred in Sudan because they are black, and the world is doing precious little to stop the slaughter.
Every weekday JewishWorldReview.com publishes what many in in the media and Washington consider "must-reading". Sign up for the daily JWR update. It's free. Just click here.
JWR contributor Jonathan Gurwitz, a columnist for the San Antonio Express-News, is a co-founder and twice served as Director General of the Future Leaders of the Alliance program at NATO Headquarters in Brussels, Belgium. In 1986 he was placed on the Foreign Service Register of the U.S. State Department.Comment by clicking here.
© 2005, Jonathan Gurwitz