Jewish World Review June 9, 2005 / 2 Sivan, 5765
Reforming panel true test of U.N.
By Jonathan Gurwitz


http://www.JewishWorldReview.com | To understand the systemic problems plaguing the United Nations, one need only look at the composition and actions of the Human Rights Commission that in April concluded its 61st session in Geneva.

Among the 53 arbiters that presided in Switzerland were China, Cuba, Pakistan, Saudi Arabia, Sudan and Zimbabwe, nations regularly cited by groups such as Human Rights Watch and Amnesty International as among the worst violators of human rights.

This year, China, Cuba and Zimbabwe served on the five-member Working Group on Situations, a gatekeeper committee that determines which human rights complaints are worthy of consideration by the full commission. With leadership like this, it seems the United Nation's guiding lights have confused expertise in abusing human rights with the commitment to protect them.

The commission did manage to mete out largely symbolic resolutions about the deplorable human rights situations in Nepal and Sudan, the first country so small as to carry no diplomatic reverberations, the other's genocidal actions so huge that despite friends in high places it could not entirely be ignored.

Beyond those two cases, however, it was authoritarian business as usual. Amnesty International's Geneva representative issued a statement saying, "The selectivity and double standards that characterize the commission's approach to addressing country situations, however, have once again shielded from scrutiny and condemnation serious widespread human rights violations in many other countries."

The problem that plagues the Human Rights Commission cripples nearly every U.N. body: Namely, that all nations — irrespective of their form of government, the welfare of their peoples or the threats they pose to their neighbors — are considered equals. In the mathematical system of the United Nations, Cuba equals the United States, Zimbabwe equals Great Britain, and Israel is a greater threat to the international order than North Korea, Iran and Sudan combined.

An internal U.N. report issued earlier this year to Secretary-General Kofi Annan criticized the Human Rights Commission for its "eroding credibility and professionalism."

Addressing the body in April, Annan himself said, "We have reached a point at which the commission's declining credibility has cast a shadow on the reputation of the United Nations system."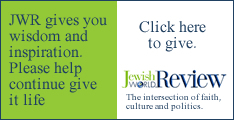 Annan has proposed a smaller Human Rights Council to replace the Human Rights Commission, one composed of members that meet accepted standards of human rights conduct. To accomplish this, he has proposed that a two-thirds majority of the 191-nation General Assembly, rather than a simple majority of the 54-member Economic and Social Council, elect its members.

Annan, of course, has his own problems, with the secretariat mired in scandal and the investigation of oil-for-food corruption boring perilously close to his own office.

On mending the Human Rights Commission, however, Annan is half-right and totally blind. Of course, a Human Rights Commission or Council should exclude human rights abusers from its membership. But handing the election of members to the General Assembly, where U.N. mathematics prevails, does nothing to achieve this.

Critics see the United Nations as a sinister international bureaucracy from which nothing good can issue. Impassioned advocates consider it a sort of superparliament of nations that can fairly well legislate out of existence violence, disease and poverty. In between are pragmatists who condemn the organization's very great, deeply embedded flaws yet still recognize some important roles it can and should play in a troubled world.

Annan has charged world leaders with settling on a broad-ranging U.N. reform package in advance of an international summit this September. No better test exists of the international community's resolve to reform the United Nations than in its ability to disband the profligate Human Rights Commission and create a successor credibly committed to upholding the Universal Declaration of Human Rights.
Every weekday JewishWorldReview.com publishes what many in in the media and Washington consider "must-reading". Sign up for the daily JWR update. It's free. Just click here.
JWR contributor Jonathan Gurwitz, a columnist for the San Antonio Express-News, is a co-founder and twice served as Director General of the Future Leaders of the Alliance program at NATO Headquarters in Brussels, Belgium. In 1986 he was placed on the Foreign Service Register of the U.S. State Department.Comment by clicking here.
© 2005, Jonathan Gurwitz