Jewish World Review Dec. 18, 2003 / 23 Kislev, 5764
Saddam, the Divine's messenger
By Joseph Aaron
No, you did not misread the above
http://www.jewishworldreview.com | G-d works in mysterious ways.
Sometimes not so mysterious.
Many of us ask G-d to send us a sign so we know what to do. Most of us fail to notice when He does.
G-d, it seems to me, has been sending us some pretty clear signs lately. Not been at all His often mysterious self.
When I first heard the news about Saddam's capture, I was, at first, amazed that he had been taken alive. Then I was ecstatic that he had been taken. Then I began to feel a sense of awe. And of godliness, a word that doesn't usually come to mind when discussing Saddam Hussein.
But an overwhelming sense of G-d's presence is what I felt most of all. After all, here was a man who, just a short time ago, was one of the most powerful in the world, a man who ruled his ancient country with an iron first, whose word was everyone's command, who, with the nod of his head, could end the life of any Iraqi, high or low.
Here was a man the entire world feared, including the President of the United States, the most powerful country on earth. Including Israel, G- d's hometown.
And now, here was that very same man, filthy and unkempt, hiding in a hole in the ground, all alone, pathetic and powerless.
Sometimes, G-d ain't so mysterious. Sometimes, His signs are too clear to ignore.
Since the time G-d created man, even more since G-d gave Jews the Torah (Bible), He has been very clear about what He expects of us, how we are to behave, the rules we are to follow, what living a G-dly life is all about. Made very clear who is running the show, made very clear our role in His world.
Almost all of us know all of that, say we live according to that. Consider ourselves faithful believers, say we understand our role and His.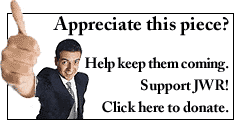 We say that, but we don't mean it or, at least, don't put it into practice. Most of us most of the time are much more about doing our will, not His, are about justifying our actions rather than measuring them against His standards.
In our heart of hearts, we believe we are in control of things, not Him, that if we do such and so, plan this and that, things will turn out as we command. We may say we believe G-d runs the world, but we don't act like it.
And that's especially so if we have money or power. Then we really believe all is in our hands, that we are insulated from any and all, that our destiny is set and nothing and nobody can alter the way we wish things to be.
And that's the case even for those of us without power and money but who live in our technological times, where all our gadgets have given us an inflated sense of control, where we push buttons and can send messages to anyone, do almost anything, be in touch with anywhere, where we can get information, move things, orchestrate all aspects of our lives, exert our will over so much.
We live in an age so filled with temptations to believe we are in control, that all is in our hands, that life can be shaped as we wish it.
Which is why G-d so needs to remind us of what has always been true and remains true even in an age of cell phones and the internet. Namely, that each of us is to remember to live our lives in accord with His will, His Torah. And that nothing is certain except that nothing is certain, that G- d runs the world according to His plan and calculations, not ours.
That's true no matter who we are, how wealthy or powerful we are. It goes for all of us, for each of us.
Even for Saddam Hussein.
Think of it. A man who, less than a year ago, had dozens of luxurious palaces, thousands of servants, millions of followers, now sits alone in his underwear in a small cell, powerless to control anything, even the smallest thing.
It is said that during his reign, every single day, in every single one of his dozens of palaces, three sumptuous meals would be prepared since no one knew which palace he might drop in on when. Now, he waits to see when and what food will be brought in to him on a tray carried by a U.S. soldier.
There is a powerful lesson in all this for all of us, a powerful reminder that we would be wise to heed by seeing its message in Saddam, and not have to be hit over the head by it coming closer to home.
That message would be clear at anytime, but is especially so since this is taking place so close to Chanukah.
I have said many times that I am a big believer that things happen at certain times for a reason, and I don't think it's all that hard to see the significance of Saddam's capture taking place in the season of Chanukah.
Chanukah is a time when the lights shine, when we kindle candles to combat the darkness. Especially since Sept. 11, we live in a world filled with darkness and dark forces. Chanukah reminds us that we must not turn away or be afraid or try to ignore that, but that we must each do our share to bring more light into the world. However we choose, in whatever ways we choose, whether it's volunteering to help others or making a contribution or treating our neighbors more nicely or acting more kindly to our spouse and our kids. Each thing we do to act in a more G-dly way brings a bit more light into the world, banishes a bit of the darkness.
Chanukah is also about the power of belief, the power of good. It reminds us that even the strongest of armies can't stand up to the forces of good. It reminds us that if we believe, miracles can happen.
Saddam's capture reminds us of what would be if good men and women do nothing, of all those who see themselves as above G-d, who plot to create a world in their image.
Saddam reminds us of what could be if good men and women do something, remember that it is G-d who is in control, that He has given us a blueprint of how we are to live, how we are to be. And shown us what our world should be and will be if each of us does his/her part, lights his/her candle.
Saddam's life has been filled with that which is horrific and destructive and dark. Let us use his capture as a reminder that, despite our differences, each of us must do our part to bring light into the world and that all of us are here as part of G-d's plan for the world.
Every weekday JewishWorldReview.com publishes what many in uplifting articles. Sign up for the daily JWR update. It's free. Just click here.
JWR contributor Joseph Aaron is Editor of The Chicago Jewish News. Send your comments to him by clicking here.
© 2003, Joseph Aaron