Jewish World Review Dec. 9, 2003 /14 Kislev, 5764
Get the ribbons, it's the Chanukah wrap-up!
By Paul Wieder
Eight New Gift-Worthy Discs

http://www.jewishworldreview.com | For those keeping track, this is the fifth annual installment of the Chanukah wrap-up feature. Is it a tradition yet?
RABBI JOE BLACK: SABBATICAL
This Albuquerque-based, guitar-slingin' man of the tallis-cloth sings originals and traditionals in a mix Jewish and American sounds. Taking some months off of his rabbinical duties — hence the title — to compose, he turns in one of his lightest-hearted sets, including "Valentine's Day is Not a Jewish Holiday" and the Baha Men parody "Who Led the Slaves Out?" He also covers Hammerstein's sardonic anti-bigotry tune "Carefully Taught" and the down-and-out chestnut "One Meatball." His originals are more heartfelt ruminations on childhood, family, and faith. Black is still a rabbi, after all. Still... a rabbi on the range?

MISHPACHA: CELEBRATES
Well, how about cantorials in the Carolinas? Two women singing and two men playing guitar became the musical family that is Mishpacha, after coming together to lead services in Raleigh, NC. In between a few Israeli favorites, they present many Chanukah traditionals in Hebrew, English, Yiddish and Ladino, plus newer songs by Debbie Friedman, Julie Silver, and eighteen. Especially fun is the Beatles satire… yes, the one about "Eight Days." The tone is light and airy, and the performances are by turns spirited and spiritual.

CANTORS: A FAITH IN SONG
Rarely does an album do so many things, and do them so well. This one introduces the listener to three of the finest tenors working in any genre today: Naftali Hertsik, Benzion Miller, and Alberto Mizrahi. And it provides a primer of the major vocal forms of Jewish music: prayer, folksong, and theater songs. And it covers Jewish music from America through Europe, into Russia and into Middle Eastern lands, in English, Hebrew, Yiddish and Ladino languages. This

live performance was recorded in the Portuguese Synagogue in Amsterdam with a full choir and orchestra. But the musicians never forget to the fulfill the "faith" part of the title along with the "song" element — this is holy music, all of it.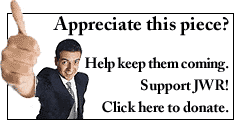 RICHARD KAPLAN: LIFE OF THE WORLDS
Cantorials of a very different sort fill this second album by the engaging Richard Kaplan. You may recognize the names of some of these songs from your prayerbook, but through Kaplan, they revisit their exotic past. Eighteen tracks explore Jewish spirituality, from its most ancient musical sources. Extensive notes delve into the origins of Jewish mysticism and how it found expression in music. Anyone seeking a deeper meaning in Jewish faith — or just some great globe-encompassing world music played on oud, tar, and kanun — is invited on these "Journeys in Jewish Sacred Music," as the collection is subtitled.
TO ORDER ... OR SAMPLE THE AUDIO
Click on title. Sales help fund JWR
DAVID CHEVAN: THE DAYS OF AWE


Chevan is a great jazz bassist, one of the few to lead an ensemble. His band, Afro-Semitic Experience, contains both black and Jewish players and performs jazz-ifed liturgy in both traditions. Yes, this is a High Holidays set, but the Kfar Jewish Arts Center is bringing Chevan to Chicago for Martin Luther King Day, and this disc provides a fascinating introduction. His music starts in several traditions and ends up inside your soul. The new CD features the unlikely but effective combination of bass, hand drums, piano, lap steel guitar… and the trumpet of Frank London. It is a mostly meditative affair, with some swing and a little sparkle.
THEODORE BIKEL: TREASURY OF YIDDISH FOLK AND THEATER SONGS


This is a re-release of music from very early in Bikel's storied career, from 1958-1964. No, he doesn't do anything from "Fiddler on the Roof," but he covers a tremendous amount of ground here, celebrating everything from brides to bagels. Many of the classics are offered, including "Lomir Alle Zingen," "Der Rebbe Elimelech," and "Dona Dona," rendered with Bikel's famed warmth. Much of the music is klezmer, but the rest ranges from the fireside to the coffeehouse, testifying to the versatility of the Yiddish tongue. There is also a good mix of party-time and pathos.
PAUL ZIM: YIDDISH MIT KLEZMER
For those who like it all-freylachs-all-the-time, here is this latest from the music machine known as Paul Zim. He has recorded dozens of albums of everything from cantorials to children's songs. Zim's big, happy voice can fill a room. Here, he marries nostalgic Yiddish with today's best recording technology. If you are planning a holiday party, this disc will ensure a can't-sit-still experience — it's musical confetti.
MEL WALDOKS: MESHUGGA BEACH PARTY
Want to warm up a Chanukah party, but feel the Beach Boys aren't quite the right boychicks? Pop in this slice of summer and heat it up in a hurry! The subtitle is "Sixteen Songs of the Chosen Surfers," and what's here is… Jewish surf music. Yes, you read that right: Jewish classics played Dick Dale-style. Start with an "Oh Hanukkah" that maybe should be called "Hawaii Five-Oh Hanukkah." By the way, his Halakahiki Productions, which released this disc, is not named for an Honolulu'd version of the word "halakhah," but is the Hawaiian word for "pineapple." Well, they are kosher…

From the sands of the Sinai to the sands of San Diego, the wanderings of the Jews are recorded in our music. And now technology has made it portable for even more journeys. Have a warm, musical Chanukah. As the Jewish surfers say, Shaloha!
Sign up for the daily JWR update. It's free. Just click here.
---
JWR contributor Paul Wieder is a public relations associate at the Jewish United Fund and a columnist for JUF News. Contact the author or the magazine by either clicking here, or calling (312) 444-2853.

© 2003, Paul Wieder