Jewish World Review Nov. 19, 2003 /24 Mar-Cheshvan, 5764
An ambitious new project surveys the American Jewish musical experience
By Paul Wieder

http://www.jewishworldreview.com | For things, there is the Smithsonian. For words, the Library of Congress.

And for Jewish music, now there is the Milken Archive.

Three hundred and fifty years worth of American Jewish music — dating back to the early 1700s — has been researched and catalogued by the Archive. More importantly to the public, Milken is having this music performed, recorded, and distributed.

The focus is not on the American-centered work of such Jewish composers as Leonard Bernstein, Irving Berlin and Carole King. Rather, it revolves around Americans' works about Jewish life.

These include songs performed in Hebrew, Yiddish, and Ladino, works based in Jewish prayer, scripture and history, and tunes composed for Jewish holidays and life-cycle events. The Archive's curators also included some not-very-Jewish songs that still employ Jewish melodies or styles.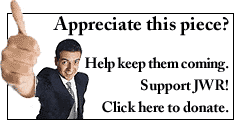 Naturally, the content of the pieces ranges widely. They encompass cantorial and choral melodies for the synagogue and concert hall… Yiddish vaudeville, radio and theater songs… pieces for classical-style ensembles and full orchestras… protest and Zionist songs… even prayers in jazz and rock arrangements.

Hundreds of musicians have been diligently recording these works for the Archive since 1990. And one need not be Jewish to apply; Dave Brubeck, the Julliard String Quartet, and the Vienna Boys Choir also perform these historic pieces.

The Archives' catalogue represents more than 200 composers, 91 of whom are living. Of the Archives' 600-plus works, fewer than 100 have been commercially released before, and almost a third had to be newly arranged for the project.
ONLINE EXHIBIT
Click here to visit online. You will find feature articles, interviews and more.
The Milken Archives' first recordings were released this September. The first five discs center on the compositions of Kurt Weill and Mario Castelnuovo-Tedesco, with performers including local favorite Hazzan Alberto Mizrahi and klezmer clarinet virtuoso David Krakauer.


First, individual discs will be released, some 50 of these through the year 2005. Later, they will be reissued as multi-disc sets. The goal is to produce 20 of these sets, each on a different genre or theme, packaged with extensive compilations of notes, translations, and photos.


But the Archive is more than just a publishing house; it is an educational resource. It has videotaped more than a hundred interviews with Jewish composers, musicians, and actors. And it offers conferences, classes, and concerts.


Ultimately, the success of the project will be measured in the impact the Archive has on the American Jewish musical landscape. If all goes as planned, some of these almost-forgotten melodies will be coming soon to a synagogue near you.

Sign up for the daily JWR update. It's free. Just click here.
---
JWR contributor Paul Wieder is a public relations associate at the Jewish United Fund and a columnist for JUF News. Contact the author or the magazine by either clicking here, or calling (312) 444-2853.

© 2003, Paul Wieder