Jewish World Review Feb. 4, 2004 /12 Shevat, 5764
Thai made easy
By Ethel G. Hofman


http://www.jewishworldreview.com | Fast foods apart, dining out means more than sustenance. We want excitement — dishes with exotic tastes, complexity and a lively punch.

Thai cuisine in some form has become popular, teasing the palate with hot and spicy flavors. It is based on a harmony of four tastes, often blended together in one dish — sweet, where palm sugar is the traditional sweetener but light brown sugar can be substituted and sour , which comes from lime juice, lemongrass and tamarind.( a pod which when dried yields sour pulp). For Hot, chilies of varying heat are added to suit your taste buds. Salty, in which fish sauce is used but for the kosher kitchen, sour salt or table salt may be substituted. Essential ingredients include coconut milk which is pareve and is used in curries and sauces, lime juice either fresh (my preference) or bottled, lemon grass recognizable by the long ,pale-green blades finely sliced to add flavor to dishes and the long thin red and green chilies. Long grain Basmatirice, literally "queen of fragrance" with a perfumy, nut-like flavor is the rice of choice for soups and as a side dish.

With an emphasis on fresh herbs, spices, vegetables and a starch such as rice , Thai cuisine is healthy. And dishes are amazingly easy to duplicate at home, once you have the ingredients on hand. Everything is available in supermarkets. Each recipe below can be cooked and on the table in less than 45 minutes, perfect for a quick after-work supper or casual evening with friends.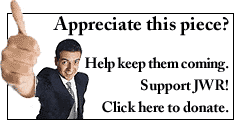 RECIPES
FRAGRANT COCONUT SOUP (MEAT)

Serves 4
4 cups low sodium chicken stock
1 stalk lemon grass, thinly sliced
1 tablespoon finely grated ginger root
1 tablespoon shredded basil leaves
1/4 teaspoon red pepper flakes
8 ounces boneless, skinless chicken breast, thinly sliced
1 cup thinly sliced oyster mushrooms
1 1/2 cups halved cherry tomatoes
3 tablespoons lime juice
1/2 cup coconut milk
Salt and pepper to taste
1 cup cooked basmati rice
2 tablespoons chopped fresh coriander
Heat the chicken stock in a large pot over medium heat. Bring to simmer. Add the lemon grass, ginger root, basil, red pepper flakes, chicken and mushrooms. Simmer for 10minutes. Stir in the tomatoes, lime juice, coconut milk and heat through. Season to taste with salt and pepper. Spoon into bowls.. Place a scoop of rice in center. Sprinkle with coriander and serve.

Approx. nutrients per serving: calories — 240 protein — 19g carbohydrates — 23g fat — 9g cholesterol — 37mg sodium — 148mg
SALMON ON A STICK WITH CUCUMBER DIP (PAREVE)

Serves 4
1 pound salmon fillet
1/4 cup chopped fresh coriander
1 teaspoon fresh ground pepper
Juice of two large limes or 1/4 cup bottled
2 teaspoons light brown sugar
2 teaspoons minced garlic
2 tablespoons olive oil
DIP
1/2 cucumber, unpeeled and coarsely chopped
1/2 cup rice vinegar
2 1/2 tablespoons sugar
1 small red or green chili, seeded and finely chopped
1 shallot, chopped
Soak 12 bamboo skewers in cold water to cover while preparing the salmon and marinade. Cut the salmon into bite size pieces. In a shallow dish, mix the coriander, pepper, lime juice, sugar, garlic and olive oil. Add the salmon, turning to coat all sides. Thread equal amounts on each of the skewers. Set aside. Preheat broiler.

To make the dip: combine the vinegar and sugar in a smallpan over medium high heat. Stir to dissolve the sugar and bring to boil.

Cook for 2-3 minutes or until slightly syrupy. Remove from heat and stir in the chili and cucumber. Cool. Place salmon skewers under preheated broiler and cook for 3-4 minutes each side.
Serve with the dipping sauce and hot cooked basmati rice.
Approx .nutrients per serving: calories — 294 protein — 23g carbohydrates — 8g fat — 19g cholesterol — 75mg sodium — 55mg
BEEF LETTUCE PARCELS
Serves 4-6
1 1/4 pounds beef steak, trimmed of fat
Garlic powder and fresh ground pepper
1/4 cup lime juice
1 teaspoon salt
1 tablespoon brown sugar
1 red chili, seeded and thinly sliced
3 tablespoons chopped fresh mint leaves
2 scallions, thinly sliced
TO SERVE:
Bibb lettuce leaves
2 cups bean sprouts
2 cups thinly sliced radishes
1 cup shredded carrots
Preheat grill or broiler. Sprinkle steaks lightly with garlic powder and pepper. Grill or broil 3-4 minutes each side or until medium rare. Slice thinly. Set aside. In a serving bowl, mix the lime juice, salt, sugar, chili, mint leaves and scallions. Add the steak and toss to coat.

In separate bowls, arrange the lettuce, bean sprouts, radishes and carrots. Let everyone help themselves to these and wrap around the beef.

Approx. nutrients per serving: calories — 204 protein — 23g carbohydrates — 4g fat — 10g cholesterol — 58mg sodium — 442mg
VEGETARIAN CURRY (PAREVE)
Serves 6
1 tablespoon olive oil
1/2 small onion, diced
2 tablespoons finely chopped ginger root
1 tablespoon curry powder
1/2 cup low sodium vegetable stock
1 teaspoon brown sugar
1 1/4 cups coconut milk
1 package (10 — 12 ounce ) veggie soy ground round, crumbled
1/2 ( 14 ounce ) can hearts of palm, drained and sliced
Grated zest and juice of 1 lime
1 1 /2 cups frozen cut green beans, thawed
2 tablespoons each snipped basil and coriander leaves
Heat olive oil in a large pot over medium heat. Add the onion and sauté for 5 minutes or until softened. Add the ginger root and Curry powder. Cook 1 minute. Stir in the vegetable stock, sugar, coconut milk, ground round, hearts of palm, zest and juice of lime and green beans. Bring to simmer and cook for 5 minutes. Stir in the basil and coriander. Serve hot over rice noodles.

Approx. nutrients per serving: calories — 199 protein — 15g carbohydrates — 9g fat — 13g cholesterol — 1mg sodium — 438mg
EXOTIC FRUIT SALAD (PAREVE)
Serves 4
1/4 cup honey, warmed
2 tablespoons light rum
1 tablespoon lime juice
1/4 cup shredded fresh mint
1 papaya, peeled, seeded and diced
4 apricot halves, fresh or canned
2 kiwi fruit, peeled and cut in wedges
1 cup strawberries, quartered
1/4 cup shredded coconut, toasted*
In a serving bowl, combine the honey, rum and lime juice. Add the mint, papaya, apricots, kiwi fruit and strawberries. Toss gently. Sprinkle toasted coconut over to garnish. Serve at room temperature.

*To toast coconut: spread on a small baking sheet. Place under preheated broiler for about 1 minute until just beginning to brown.

Watch carefully to avoid scorching.

Approx. nutrients per serving: calories — 190 protein — 2g carbohydrates — 40g fat — 2g cholesterol — 0 mg sodium — 22mg
Sign up for the daily JWR update. It's free. Just click here.
JWR contributor Ethel G. Hofman is the former president of the International Association of Culinary Professionals, whose members include the likes of Julia Child. She is the author, most recently, of "Everyday Cooking for the Jewish Home: More Than 350 Delectable Recipes". (Click HERE to purchase. Sales help fund JWR.) To comment, please click here.
© 2003, Ethel G. Hofman