By Ethel G. Hofman
http://www.jewishworldreview.com | For this year's "break the fast", I want to serve something other than the ubiquitous fish platter delivered from the local deli'. Granted, it comes complete with rye bread and all the trimmings, but it changes little from one year to the next. At the appointed hour, you remove it from the refrigerator, pull off the plastic wrap, and presto — it's ready to delve into. Easy? Definitely. But ůmaybe just a bit boring?
However, with very little effort, you can change to or include a selection of deliciously different dishes. By all means, plan on a couple of creamy kugels for the purists among us. But instead of salty fish and cheeses, guests will welcome something light and easy on the palate such as roasted fresh salmon.
After cooking one of the best fish buys in a score of different ways, the version below that is slathered with homemade pesto before roasting, has become a firm family favorite. Garnished with thinly sliced cucumbers or simply topped with a few sprigs of fresh dill, this is a perfect break the fast dish.
Make it a day ahead and serve chilled or at room temperature. Either way, there won't be much left.
Pesto may be purchased, but better still, make your own. Using the food processor, a batch is made in less than five minutes and it's vastly cheaper and tastier. A little more or less of any ingredient is okay. The result will be fresh tasting and fragrant.
Here's how: Process a couple handfuls each of fresh basil leaves and parsley, two or three tablespoons each of walnuts and parmesan cheese, then whirl together with enough good olive oil to make a soft paste. Season to taste with fresh ground pepper.
Serve your own favorite kugel recipe but do try one of the variations below.
The savory kugel is based on quick cooking couscous and packed with bright, Tuscan style vegetables. With a huge selection of vegetable mixtures in the freezer case, feel free to substitute according to taste. The sweet, fruity kugel is measured and mixed in one bowl. Both may be served at room temperature.
If you prefer them warm, bake in microwave safe dishes. To reheat, cover lightly with paper towels and microwave at Medium for four to five minutes before serving.
In my kitchen, even pre-washed baby greens in a bag are rinsed in cold water, and spun dry in a salad spinner.
Place glazed walnuts and orange segments at the bottom of a salad bowl, pile the greens on top, cover tightly and refrigerate. Because the walnuts and oranges are at the bottom of the bowl, there's no danger of the lettuce becoming soggy. Just before bringing to the table, toss with your favorite salad dressing.
Frozen puff pastry makes for a super simple dessert. The vanilla sauce to pour over apple "strudel" squares is simply softened vanilla icecream or frozen yogurt poured into a pretty pitcher. If you like, stir in a teaspoonful of powdered instant coffee or hot chocolate mix.
The following menu is a winning combination of sweet, savory, enticing and easy. Let it set the tone for the year ahead filled with peace, joy and good health.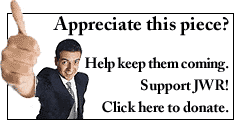 MENU
Pitchers of tomato juice and orange juice
Seltzer, tea and coffee
Pesto Roasted Salmon Couscous Vegetable Kugel Pineapple Apricot Kugel
Bowl of Baby Greens with Candied Walnuts and Oranges Marinated Asparagus and Cherry Tomatoes with "creamy" dill dressing
Apple "Strudel" Squares
RECIPES
PESTO ROASTED SALMON (DAIRY)

Serves 12-14
3 1/2 pound salmon fillet, skin removed
1/2 cup pesto
About 1/2 cup shredded parmesan cheese
1-2 tablespoons olive oil
Preheat oven to 375F. Spray a large (13x9x2-inch) Pyrex or non-metal baking dish with non-stick cooking spray.
Wash the salmon in cold water and pat dry with paper towels. Place in prepared baking dish. With a sharp knife, cut slashes into salmon about 1-inch apart. Spread pesto over, sprinkle with shredded parmesan cheese. Drizzle with olive oil. Cover tightly with heavy duty foil. Bake in preheated oven for 1 hour. Remove from oven. Pull off the foil and let stand at room temperature at least 1/2 hour for juices to be absorbed into the salmon.
Refrigerate. Serve chilled or at room temperature.
Note: Leftovers may be used for salmon salad. Separate into flakes, add thinly sliced celery, capers, a little low calorie mayonnaise and fresh lemon juice. Toss to mix. Refrigerate and serve chilled.
Approx. nutrients per serving: calories - 281 protein - 25g carbohydrates - 1g fat - 19g cholesterol - 72mg sodium - 183mg
COUSCOUS VEGETABLE KUGEL (PAREVE)

Serves 10- 12
2 packages ( 5.6 ounces each) couscous mix with toasted pine nuts
6 tablespoons margarine
5 eggs
1 package ( 16 ounces) frozen Tuscan style vegetables, thawed or mixed vegetables of your choice
1 package (10 ounces) frozen chopped spinach, thawed and squeezed dry
1/4 cup snipped fresh parsley, packed
Lemon pepper seasoning and ground nutmeg to taste
Preheat oven to 350F. Spray a 9-inch square baking dish.
Prepare couscous mix according to package directions. Melt 5 tablespoons of the margarine and add to couscous along with the eggs, mixed vegetables, spinach and parsley. Mix well. Season to taste with lemon pepper seasoning and about 1/8 teaspoon ground nutmeg. Transfer mixture to prepared baking dish. Dot with remaining margarine. Bake in preheated oven for 50-60 minutes or until kugel is set in middle, golden brown and crisp on top.
Approx. nutrients per serving: calories - 201 protein - 8g carbohydrates - 25g fat - 8g cholesterol - 89mg sodium - 393mg
PINEAPPLE APRICOT KUGEL (PAREVE)
Serves 10
1/2 pound medium egg noodles, cooked and drained
1 (8 ounce) can crushed pineapple with juice
2 tablespoons chopped crystallized ginger
3/4 cup non-dairy creamer
3 eggs
1/3 cup sugar
5 tablespoons margarine, melted, plus 1 tablespoon
1 ( 15-ounce ) can apricots, drained
2 tablespoons cinnamon sugar
Preheat oven to 350F. Spray an 11x7 inch baking dish with non-stick baking spray. In a large bowl, mix the noodles with pineapple, ginger, non-dairy creamer, eggs, sugar and melted margarine. Pour into prepared baking dish. Arrange apricot halves, cut side down, on top. (save juices for a sauce or gelatin pudding). Dot with remaining margarine and sprinkle with cinnamon sugar. Bake in preheated oven for 1 hour or until golden brown and set in center. Serve at room temperature.
Approx. nutrients per serving: calories - 237 protein - 81g carbohydrates - 34g fat - 9g cholesterol - 64 sodium - 104mg
ASPARAGUS AND CHERRY TOMATOES WITH "CREAMY" DILL DRESSING (PAREVE)
Serves 10
2 pounds asparagus, trimmed
1 pint cherry tomatoes, halved
Dressing: 4 ounces firm tofu
2 tablespoons light mayonnaise
1/2 cup orange juice
1/4 cup snipped fresh dill
Wash asparagus under cold running water. Divide in 4 bundles. Wrap each bundle loosely in paper towels. Microwave on High for 4 - 5 minutes or until barely tender.
Arrange in a serving dish with the cherry tomatoes.
In the food processor, place the tofu, mayonnaise, orange juice and 2 tablespoons dill. Process until smooth, 15-20 seconds. Makes about 1 1/4 cups.
Drizzle over the asparagus and tomatoes. Garnish with remaining dill. Serve at room temperature.
Approx. nutrients per serving: calories - 53 protein - 3g carbohydrates - 7g fat - 2g cholesterol - 1 mg sodium - 28mg
APPLE "STRUDEL" SQUARES (PAREVE)
Serves 10 - 12
1 (21 ounce) can apple pie filling
1 Granny Smith apple, peeled and grated on large side of grater
1 1/4 cups raisins
1 tablespoon grated lemon rind
1/8 teaspoon cinnamon
1 tablespoon farina or all-purpose flour
1 box (17.3 ounces) frozen puff pastry sheets, thawed
Cinnamon sugar to sprinkle
Preheat oven to 400F. Spray a 9-inch square baking dish with non-stick cooking spray. Place the pie filling in a bowl. Add the grated apple, raisins, lemon rind, cinnamon and farina or flour. If using flour, sprinkle in to avoid lumping. Mix well. Set aside.
Unfold one pastry sheet. Place in baking dish to cover the bottom. Trim to fit. Pour the apple mixture over, spreading evenly with a spoon. Cover with the remaining pastry sheet trimming to fit. Use the pastry scraps to cut out shapes such as leaves or apples and arrange on top. Brush with water and sprinkle with cinnamon sugar.
Bake in preheated oven 35 minutes or until pastry has risen and is nicely browned. Cool. Cut into squares. Serve at room temperature.
Approx. nutrients per serving: calories - 331 protein - 4g carbohydrates - 47g fat - 15g cholesterol - 0mg sodium - 124mg
To make cinnamon sugar: Place 1/2 cup sugar and 1 1/2 teaspoons cinnamon in a jar with a tight-fitting lid (such as a jelly jar). Cover and shake to mix. This will keep for months stored in a cool, dry place. Do not refrigerate.
JWR contributor Ethel G. Hofman is the former president of the International Association of Culinary Professionals, whose members include the likes of Julia Child. She is the author, most recently, of "Everyday Cooking for the Jewish Home: More Than 350 Delectable Recipes". (Click HERE to purchase. Sales help fund JWR.) To comment, please click here.
© 2003, Ethel G. Hofman