Jewish World Review Dec. 29, 2009 / 12 Teves 5770
Billionaires to go out with a bang in 2010
By Dave Weinbaum





http://www.JewishWorldReview.com | In five days the United States will enter the New Year with the mother of all loopholes. The estate death tax is abated for one year: 2010.

That's the good news.

The bad news is that in order to take advantage of this chasm, one has to pay the ultimate price. He or she must die before next year is over. In order to prevent the government from reigniting the theft of already taxed booty from those six feet under, retroactive to the beginning of the New Year, the wealthy need expire at the last possible moment to take advantage.

They won't be dying for their country. Many of our best entrepreneurs will commit Hari Kari because of their country.

New Year's Eve of 2010 may witness the largest passing of unfettered wealth from its rightful owners to their chosen heirs and charities; a tax bomb shelter punch in the nose to the thieves in Congress who take every last dollar of yours they can to spend on pet projects and people who have had their souls stolen by the Democratic Party for their weekly welfare check.

If the beneficiaries are young enough, they may live as long as it takes for Obamacare to knock them off. Even in that scenario, that's an extra 30 years (unlike the 48 years now) for a 30 year old to avoid the Socialists from stealing said earned fortunes.

No hit men needed: they'd rather do it themselves

That's why The Donald and Rush Limbaugh are planning the Bump-off Ball of 2010 at Mar-a-Lago in Palm Beach.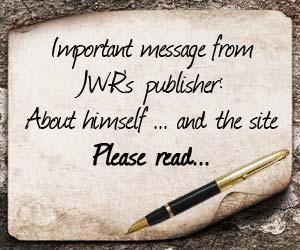 Other than featuring every individual want and/or need money can buy billionaire's favorite vice to preachers, Rabbis and miscellaneous spiritual leaders, will experience a send-off with a bang. Depending on how many wealthy are still considered so after Obamanomics has taken its toll will determine the number of anesthesiologists (candy men), death declaring docs, lawyers and death certificate notaries to make the expirations official.

So after a gold-plated breakfast buffet, golf, water skiing, shuffle boarding, tennis, croquet, bridge, (no we didn't forget you Warren, even though you backed Obama) and spa treatments, they'll gather for the last feast of their celebrated lives.

No worry about overeating or imbibing multiple adult beverages here!

As they relax in plush comfy beds on the lawn of the golf course, savoring their favorite brandy/liqueur/drug combinations, darkness ascends on the soft-breezed, cool South Florida New Years Eve.

Gathering around are favorite friends, wives, mistresses, children and whomever else is deemed worthy of guiding their rich relative back to G-d, while giving their lives to principle over a scandalous tyranny.

As the most massive firework display begins just off shore, the candy men and women begin their intravenous intrusions as painlessly as possible, feeding the sated wealthy an ever joyous combo of drugs as they watch the greatest display of USA red, white and blue fireworks ever witnessed. As billionaires fade to dreamland and then eternity, their thoughts wander to the welfare of their kin, charities and the United States of America .

The Donald, before going out in his own spectacular ceremony feels obligated to walk the grounds declaring "You're DEAD !" to his soon to be joined brethren.

Bubba asked Forrest Gump, as he lay dying in Vietnam, "Why'd this happen?"

Forrest replied, "You got shot!"

As our wealthy citizens question the necessity of dying to save their fortunes they made to give to whom they want, they as Bubba did.

The answer? "We've been screwed ."
Every weekday JewishWorldReview.com publishes what many in the media and Washington consider "must-reading". Sign up for the daily JWR update. It's free. Just click here.
JWR contributor Dave Weinbaum hosts DaveWeinbaum.com. He is a businessman, writer and part-time stand-up comic and resides in a Midwest red state. Comment by clicking here.
© 2009, Dave Weinbaum