Jewish World Review August 31, 2005 / 26 Av, 5765
Just because you weren't elected to carry the torch, you shouldn't torch the carrier
By Dave Weinbaum


http://www.JewishWorldReview.com | Does anyone believe Bill Clinton didn't know that Osama declared war against America and their allies on 2/23/98 in his Fatwah to all Muslims? In it Osama reveals that "The ruling to kill Americans and their allies—civilian and military—is an individual duty for every Muslim who can do it in any country in which it is possible to do it…" No idle words those, Osama and his Al Queda demons acted upon his this religious decree.

Bin Ladin was behind the attacks on the USS Cole, the murders of over 200 innocents in our embassies in Tanzania and Kenya bombings in 1998, the first attack on the WTC in '93, partnering with Saddam in a WMD factory in Sudan, the Khobar Towers strike in 1998, where a truck bomb blew up 19 US Air Force personnel in Saudi Arabia. Was there any question in Clinton's mind what was happening and who was responsible? Clinton, president at the time, was a lot of things, but one of them wasn't stupid.

Clinton's problem was he sacrificed the safety of his country so he wouldn't have low polls like Bush does. He was the epitome of PC. G-d forbid he should be labeled anti-Islamic. Lucky for terrorists, they weren't conservative blacks. Then the Dems in congress would have realized their threat to the republic and supported any and all attacks upon them. All he ended up doing was making Al Queda stronger and bolder so they could elevate themselves to pull off 9/11, by far, the worst attack on US soil in our history. What's more ironic is he killed what he coveted most...his legacy.

Now comes the knowledge that Mohamed Atta, one of the 9/11 murderers, was identified in the first months of 2000, thanks to a group of top secret Military Intelligence personnel called Able Danger. According to Representative Curt Weldon (R), at least five of the team are willing to testify under oath before the Congress about their findings regarding Al Queda, Atta, and Osama.

One of the Able Danger Team, Captain Phillpott acknowledged that he was the officer who had briefed the 9/11 Committee last year. "Atta was identified by Able Danger by January-February of 2000."

Michael Scheuer, possibly the world's most knowledgeable person on Osama Bin Laden and creator of the Able Danger Group, told the Intelligent Committees of Congress that his agents provided at least 10 opportunities to kill or capture Osama BEFORE 9/11. His message was killed by Clinton administration lawyers. Then Sheuer's testimony before the 9/11 Committee was buried.

Good intelligence is useless, if you refuse to pull the trigger. Think of the possibilities of saving 3,000 innocent Americans and eliminating a full out war if Clinton had DONE HIS JOB! I mean a window of opportunity won't open itself.

Clinton actually went through the motions of having his Justice Department, under Janet "Waco" Reno and Jamie Gorelick, the Assistant Attorney General of the USA, issue an indictment on Bin Ladin. Granted, the pen can be mightier than the sword, but in this case, only if you had hit Osama's jugular.

Gorelick, a member of the 9/11 committee, has distinguished herself on being a Clinton lackey intent on covering her and Clinton's collective buttocks. Anyone wonder what Sandy "big drawers" Berger was intent on stealing from the National Archives?

Dick Morris, as close to Clinton for a lot of years than possibly Hillary…or Monica, has stated that Bill was too concerned with how it would look in the Muslim World and at home, if he nailed Bin Ladin. What a legacy Bill has left for the historians to dicker over. While no US President comes to mind as a comparison, Neville "let's give Hitler Czechoslovakia and he'll STOP THERE", Chamberlain, comes to mind.

America can't afford too many leaders like that. I'll bet if Clinton was miraculously given an 8 year mulligan, he'd have acted differently, both conduct wise and as Commander in Chief. Ever wonder why he's become annoyingly ingratiating with the Bushes?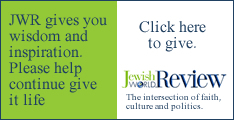 Bush, like Churchill, did what was right, not necessarily popular. Ironically, he'll be known as one of the best Presidents ever. Amongst Presidents, I'd suspect that Bush was least concerned with his after office reputation. He decided that America would STOP being a target and become the dart.
THAT'S why Bush won four straight elections.


THAT'S why the American people identify with him.


THAT'S why American troops everywhere back the President by about 80 to 20.


THAT'S why Bush would win a third term if he was able to run.
Infuriatingly, the Democratic Party is being run by people that would sacrifice America just to gain personal power and will switch opinions as fast as the wind direction changes...then back again. They take joy in America's losses and look for opportunity in our troops going down. They do nothing but give encouragement to those who would murder every American, man, woman or child. These democrats are still driving away their base to the open arms of the welcoming Republicans. They do not deserve to lead this country, now, or in the foreseeable future.


Democrats should remember, just because you weren't elected to carry the torch, you shouldn't torch the carrier.

Every weekday JewishWorldReview.com publishes what many in in the media and Washington consider "must-reading". Sign up for the daily JWR update. It's free. Just click here.



JWR contributor Dave Weinbaum, originally from Chicago, is a businessman, writer and part-time stand-up comic. He resides in a Midwest red state. Comment by clicking here.










© 2005, Dave Weinbaum